This post and the photos within it may contain affiliate links. If you purchase something through the link, I may receive a commission at no cost to you. Read my disclosure for more info.
Unleash Your Inner Superhero! Download these free ONEder Woman birthday party printables to celebrate the wonder girl in your life.
When my oldest son turned one, before this blog even came to be, we held a Superhero first birthday party with a photo booth and a few printables that continued to spark my creativity and light the flame toward starting my little small business.
However, it wasn't until my second son was born that I finally had the courage to launch Elva M Design.
A few years after that first Superhero party, a fellow blogger friend, Holly from Legally Crafty Blog, reached out to see if I'd be interested in creating a Wonder Woman first birthday party for a friend she was helping. Head over to Legally Crafty Blog's party post to get party decor ideas and see even more of this party in action.
I am a mom to three boys, so most of the birthdays for children you'll find on this blog skew toward boys. I don't often get to contribute to girls' birthday parties, but I do love to get girly with my adult party themes like this girls gone glamping and flocktails and friendship party. Be sure to check those parties out if you're planning a Mom's Night!
I am all about raising our girls into fierce females. With Wonder Woman being a true example of a female warrior, I was very excited to bring these printables to life. With an adorable theme and a play on words, I got right to work on these ONEder Woman birthday party printables.
ONEder Woman First Birthday
I don't think Superhero parties will ever get old or go out of style. There is something so fun (and iconic) about imagining having superhero powers.
Wonder Woman has captured the hearts of many since her debut in 1941. Her superhuman strength, unbreakable bracelets, and golden lasso have made her a beloved superhero for generations.
It's no surprise that a Wonder Woman-themed birthday party is a popular choice for kids and adults alike! If you're looking to plan an unforgettable first birthday party, then look no further.
Today I'm sharing some creative ideas for decorations, food, and party favors to help you throw the ultimate Wonder Woman party. So put on your tiara and lasso, and let's get started!
What you'll love about this Party:
This post and the photos within it may contain affiliate links. If you purchase something through the link, I may receive a commission at no cost to you. 
ONEder Woman First Birthday Invitation
A party invitation is the best way to gather energy and excitement for a party theme. Guests will love to see this Oneder Woman first birthday invite in their email inbox or their mailbox.
To edit this invitation, you'll need the free software, Adobe Reader, to fill out the form fields. Enter your information and save.
Wonder Woman Party Decoration Ideas
You don't need much to make your Wonder Woman party pop. The color scheme of red, blue, and yellow make finding decorations easy and affordable.
Holly made an inexpensive Superhero city using boxes, wrapping paper, and construction paper.
Some other easy decoration ideas include:
Balloon garland
Tissue Poms
Party Backdrop, either DIY or buy a ready-made banner to hang
Shop Wonder Woman Decorations
ONEder Woman Birthday Party Printable Signs
The free One-der Woman printable signs give you a great start to decorating too!
It's also so cute to have the birthday girl in costume. I've linked a few adorable options below.
Wonder Woman Food and Drink Ideas
There are so many fun Wonder Woman food and drink ideas that you can incorporate into your party. Almost any food can become on theme if you give it a clever name!
Use the free tent cards to label and display your food.
A few ideas to get you started include:
Gold Lasso Pretzels
Super Sandwiches
Wonder Dogs (hot dogs)
Amazonian Punch
Party Table
Don't forget tabletop supplies! I love finding adorable matching plates and napkins to bring the entire theme together. But if you are short on time (or budget) grab some solid-colored plates, cups, napkins, and forks in the Wonder Woman color scheme.
Shop Wonder Woman Tabletop Supplies
Wonder Woman Party Favors
Party favors certainly aren't necessary but they sure are fun. Send your guests home with fun party memorabilia. These options are especially awesome if other little kiddos are in attendance.
Shop Wonder Woman Party Favors
Download Free ONEder Woman Birthday Party Printables
This free ONEder Woman Birthday Party Printable set includes:
Invitation
ONEder Woman Happy Birthday (8×10″)
"Saving the world makes me thirsty" (8×10″)
"Never lose your sense of wonder" (4×6″)
"We all have a ONEder Woman inside us" (4×6″)
"Thank you for celebrating the ONEder Woman" (4×6″)
"Fuel Up" (4×6″)
Straw Flags
Food/Place tent cards
To get access to this free printable set, you'll need to sign up for my newsletter. Fill out the form below and then head over to the free printable library to grab your files. You'll also have access to hundreds of designs.
Already have the password? Click here to download the files.
I hope you found some fun inspiration to throw a ONEder Woman First Birthday Party!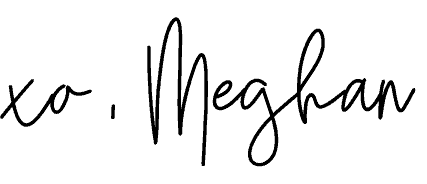 If you like what you see, please COMMENT, PIN, SHARE, or TWEET! I'd appreciate the love!