This post may contain affiliate links, which means if you make a purchase from my link I may make a small commission at no cost to you. For more information, visit my disclosures page.
We all feel a little lucky knowing we have our favorite people in our corner. Use these Lucky St. Patrick's Day gift tags to spread kindness.
As we head into Spring I can't help but feel renewed in my daily life.
This year we've all had a chance to reflect on what's important and what isn't and I count myself lucky to have survived this last year mostly unscathed.
I feel lucky that I have some great friends and family who have stayed close even when we are far.
I feel lucky for neighbors who have set up socially distanced happy hours and coordinated food truck Fridays to stay a little connected and have something to look forward to.
What do you feel lucky for?
Lucky St. Patrick's Day Gift Tags
I created these Lucky-themed St. Patrick's Day gift tags as an easy way to show appreciation. They are editable in an online software called Corjl, which allows you to choose your fonts and colors and personalize your download.
Wanna check it out? You can demo this item before you buy it.
You can use these to gift a small token of appreciation to your neighbor, your kid's teacher, your best friend, your mail carrier, or your mom, among others.
Create as many tags as you need this season!
I think this would look so cute paired with some Lindt chocolate truffles, some lovely smelling soap (who doesn't love the good stuff?), or why not tie it onto a bottle of wine?
I'm pretty certain it would look pretty adorable on whatever you decide to attach it to.
---
Purchase the printable
---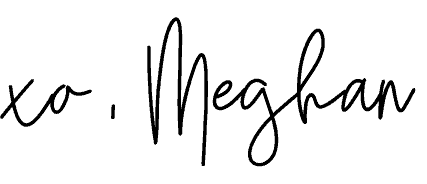 If you like you what you see, please COMMENT, PIN, SHARE, or TWEET! I'd appreciate the love!