This post and the photos within it may contain Amazon or other affiliate links. If you purchase something through the link, I may receive a small commission at no extra charge to you.
This year I've made a pledge to shop small.
Small businesses have taken an especially hard hit during the coronavirus pandemic. Let's be honest, the big box stores will be fine and won't miss your dollars as much small businesses do.
It's the small businesses that do a little dance every time a sale is made. As a small shop myself, I know this to be true!
I've turned to Etsy to carefully curate some lovely gift ideas this holiday season to show support to these talented creatives who sell everything from jewelry to home decor.
This post may contain affiliate links, which means if you make a purchase from my link I may make a small commission at no cost to you. For more information, visit my disclosures page.
Amazing Gifts From Black-Owned Businesses
Finally, I intend to take it one step further and patronage Black-owned businesses for the majority of my shopping this holiday season.
It doesn't take much digging to find information about the disparities between the wealth of White and Black citizens of the United States.
Did you know the net worth of a typical white family is nearly ten times greater than that of a Black family?
Why not use your dollars to give back to the Black community this holiday season? Denoted with a 🖤, scroll through these unique, handmade goodies from talented creatives who run these Black-owned businesses and put your dollars where it matters.
Just so you know, we may collect a share of sales or other compensation from the links on this page if you decide to shop from them. Please know that Etsy, not the small shop owner, pays out any affiliate payments.
Gift Ideas for Her from Small Businesses
Effie's Paper 🖤
(Photo: Effie's Paper)
Shop empowering notebooks, coffee mugs, cosmetic bags, and stationery. Effie's Paper is full of lively gifts for every Boss Babe.
Blissible
(Photo: Blissible)
This speaks to me as an anxious overthinker! Choose your favorite color t-shirt with a silly message. I might need to buy this for myself this holiday season.
Breezy Tee 🖤
(Photo: Breezy Tee)
For our curly-haired girls! Prevent split ends and frizz with these t-shirt hair wraps and towels.
Do check shipping times! This shop is based in Portugal.
Sunflower Tees Co
(Photo: Sunflower Tees Co)
The legacy of Ruth Bader Ginsberg will live on for the ages. Her dissent collar is as notorious as she is. Give this dissent collar t-shirt from Sunflower Tess Company to the feistiest feminist in your family.
Esh Jewelry Collection 🖤
(Photo: Esh Jewelry Collection)
Loving these modern, color block earrings. Made from resin and wood for a delightful combination. Gift to your trendsetting sister or best friend.
CharmedBathBody Bath Sals
(Photo: CharmedBathBody)
Slip these fragrant bath salts into a stocking for a sweet stuffer.
Find more gifts with Etsy's Gift Guide for Her.
Gifts for Him from Small Shops on Etsy
Swanky Badger
(Photo: Swanky Badger)
Stay warm and cozy with your man's favorite spirit. This decanter and rocks glass gift set offers several options for personalization.
Tim's Wood Designs
(Photo: Tim's Wood Designs)
Bestow these personalized grill utensils onto the Kind of the BBQ, whether that be your husband, dad, or best friend.
Artis Designs
(Photo: Artis Designs)
2020 is the year of drinking at home. Why not commemorate your worthy space with its own the at-home bar sign?
Gifts for Anyone
In Booze 🖤
(Photo: InBooze)
Shop DIY Cocktail Kits from Spice Margarita, Moscow Mule to festive seasonal drinks like Apple Pie and Mulled Wine.
All of the infusion kits are handmade, filled with dehydrated fruits, veggies, spices, and herbs. Each kit is enough to infuse 8 to 10 cocktails.
I've bought a few flavors and let me tell you, yum! Cheers!
GabeJade Accessories 🖤
(Photo: GabeJade Accessories)
Dress your furry friend with these colorful pet bandanas. The shop also has gorgeous bow ties, neckties, and hairpieces in colorful African fabrics.
Bab Painted Glassware
(Photo: Bab Painted Glassware)
Choose your own colors for this stunning and unique painted glassware. Sipping wine out of this beauty would bring joy to anyone.
Unique Gifts for the Littles in Your Life
BusyPuzzle
(Photo: Busy Puzzle)
Create a personalized gift for the littles in your life. Choose the colors, add pegs and extra fun elements for a unique name puzzle they can treasure as they grow.
Nature Supply Co
(Photo: Nature Supply Co)
Dress your little cutie in this gender-neutral Baby Bee Bodysuit. Grab the matching Mama, Papa, Brother, and Sister shirts for the entire family.
Paper Play and Wonder 🖤
(Photo: Paper Play and Wonder)
Get a complete adorable set of 8 paper dolls. This digital download can be printed at home and used over and over again.
SmilingTreeToys Wood Teethers
(Photo: SmilingTreeToys)
Wood toys are very eco-friendly. We love showing state pride with these little wood teethers.
FarmGrownCrayons
(Photo: FarmGrownCrayons)
We love these unicorn crayons and are certain your little artist will love them too!
Mighty Paper Hop
(Photo: Mighty Paper Shop)
Unleash your little artist's creativity with these marbled colored pencils. Great as a stocking stuffer.
Hope you find a great small shop to support this holiday season.
Do you have a great gift available on Etsy that should be added to this list? Drop me a link in the comments.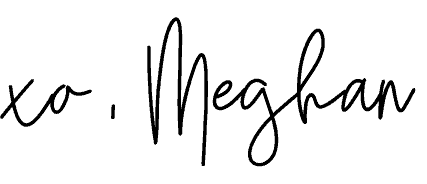 If you like what you see, please COMMENT, PIN, SHARE, or TWEET! I'd appreciate the love!