This post and the photos within it may contain affiliate links. If you purchase something through the link, I may receive a commission at no cost to you. Read my disclosure for more info.
Galentine's Day is coming up on February 13th, but really you can celebrate it any day of the year that suits you. Leslie Knope from Parks and Recreation (and where this holiday was imagined) likes to go out for breakfast, but it's just as easy to throw a brunch or dessert party at your home.
Throwing a Galentine's Day party doesn't have to be hard. Follow the steps below and you will be all set for a fun and festive event.
This post and the photos within it may contain affiliate links. If you purchase something through the link, I may receive a commission at no cost to you. 
Five easy steps to a fun Galentine's Day Party
This "Will You Be My Galentine?" party is a sweet get together to celebrate your best gal pals. So grab your friends and throw this easy Galentine's Day Party in a few simple steps.
1. Create a fun and festive dessert table scape
I love using my console table in my living room as the dessert bar. It's the perfect size to display some yummy treats, and there's a wall behind it with no windows, making it the perfect place to do a fun backdrop.
These doilies were found in the Target dollar spot. I decided to keep that decorative frame up, because I was afraid if I took it down (which I do quite frequently for parties) the white doilies would get lost in our cream colored walls. I started sticking a few up and kept going.
I love decorating underneath too. Aren't those little poms cute?
2. Create a DIY "Be Mine" Galentine Bunting
I strung up that cute little heart bunting that has little clips and knew I had to do something fun with it. I found it in the Target dollar spot.
For Christmas I got a Silhouette Cameo and I've been playing around with it ever since. So I used it to cut out the letters for "Be Mine Galentine" and glued these to the doilies. If you don't have a die-cutting machine simply trace on paper and cut, or buy letters already cut out. You can find lots of options at craft stores.
I then clipped the doilies to the bunting. Super easy and turned out so cute. Here's a close-up: 
3. Decorate a simple cake with a fun cake topper
I picked this white frosted cake up at Target Bakery, available in SuperTarget. I designed the cute little cake topper, which is available in my Etsy shop, and used my Silhouette Cameo to cut around the edge.
Again if you don't have a die cutting machine, that's ok. It's pretty easy to cut along the design. Once cut, I attached it to toothpicks and sunk into the cake. Just a few steps and you have a cute cake perfect for your Galentine's Day party.
4. Use effortless party signs and decor to decorate the space
I used the same design as the cake topper to create a 5×7″ sign and put it in a white frame I already had at home. Lucky for you this comes with the cake topper above, in the set available on Etsy. I found that "Love" lightbox at Target. I enjoy turning it on at night and see the "Love" glow.
Those felt flowers and the vase were also picked up at Target. You could use fresh flowers and grab any vase you have on hand.
Don't forget the favors! These little bags were found in the Target Dollar Spot. I filled them with little candies. So simple, and something fun for your friends to take home.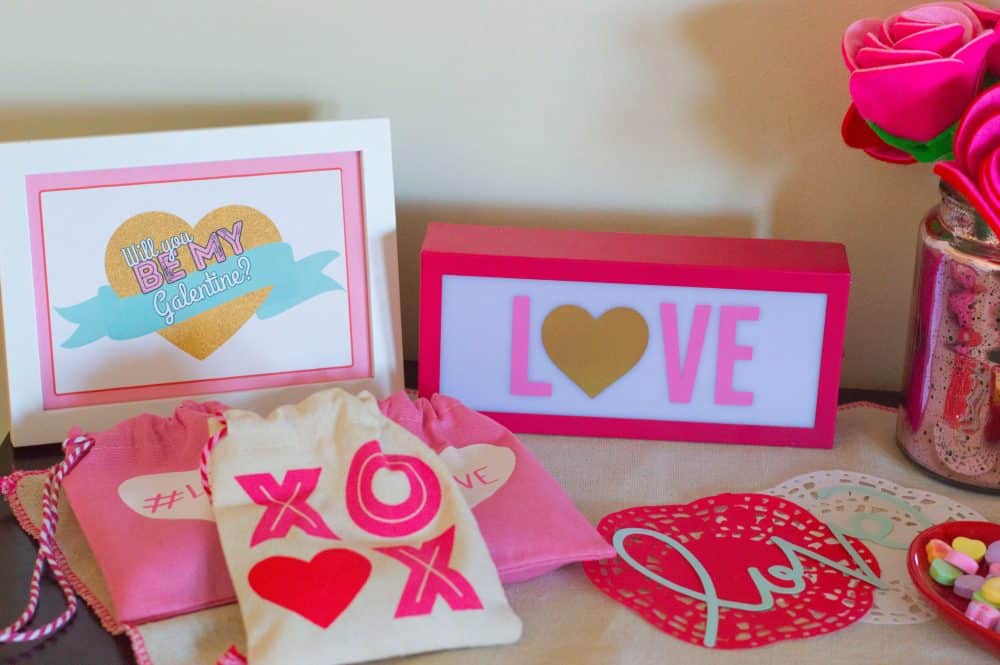 5. Toast to your friendship
Celebrating friends calls for champagne! I love having a couple of bottles on hand. You never know when something deserves celebration. I also don't think you have to wait for BIG THINGS to have champagne, even little wins deserve a toast.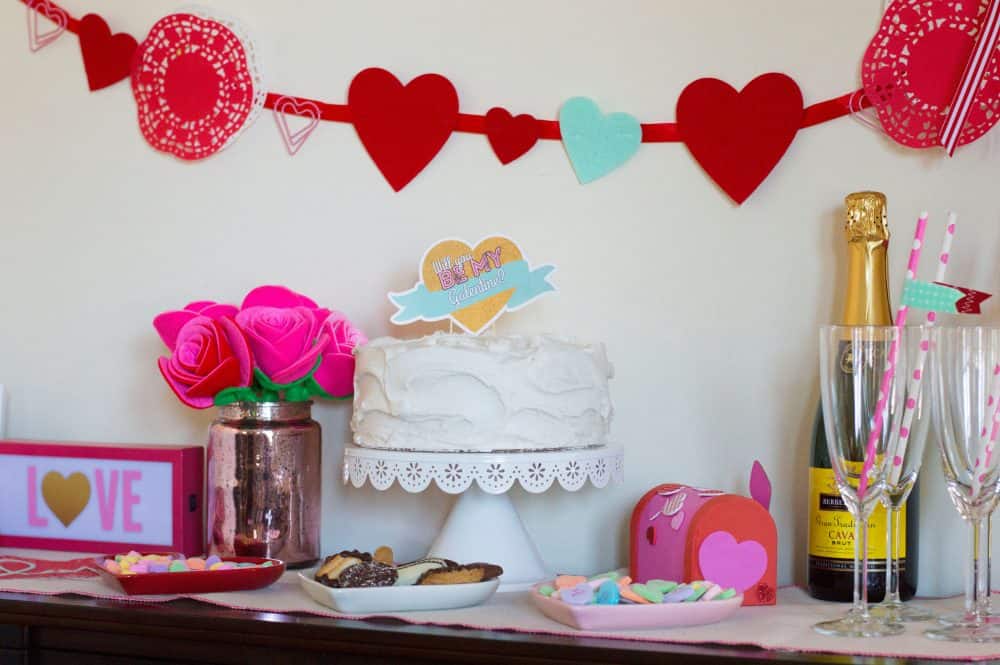 Items:
"Will You Be My Galentine?" Cake Topper and 5×7″ Party Sign – Elva M Design Studio
Doilies – Target 
Heart Bunting with Clips – Target
Red and Mint Heart Bunting – Target
"Be Mine" Banner – The Grey Dot Company
Felt Flowers and Vase – Target
"Love" Lightbox Sign – Target
Heart Shaped Plates in Red, Pink, and White – Target
Favor Bags – Target
Table Runner – Target
Cake Stand and Cake – Target
Washi Tape on straws – Lemony Stitch
I hope you enjoyed this Galentine's Day Party. Have fun creating your own fun memories with your best gal pals.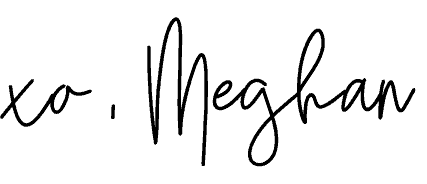 If you like what you see, please COMMENT, PIN, SHARE, or TWEET! I'd appreciate the love!