This post and the photos within it may contain affiliate links. If you purchase something through the link, I may receive a commission at no cost to you. Read my disclosure for more info.
Create the Perfect Mother's Day Bouquet with this guide to Host a Flower Bar at Home for Mother's Day.
Ready to show the mother in your life some serious love this Mother's Day? And if you're a mom, ready to show yourself some love? Because let's be honest, sometimes we need to show ourselves some appreciation for all of our contributions – and sacrifices – in raising little humans.
I've got the perfect way to do it – by hosting your own flower bar at home!
Don't worry if you've never hosted a flower bar before, I've got you covered with all the tips and tricks you need to create the perfect Mother's Day bouquet.
And trust me, your mom or whoever the mom you are celebrating (I'll say it again, celebrating yourself is a totally acceptable answer) is going to be super impressed with your creativity and thoughtfulness.
So grab your favorite buds (blooms or mom friends, no pun intended!), and let's get started on creating a beautiful bouquet that'll make the special mom in your life feel extra special!
This post and the photos within it may contain affiliate links. If you purchase something through the link, I may receive a commission at no cost to you. 
Host a Mother's Day Flower Bar at Home
Mother's Day is a special occasion to honor and celebrate all mothers who have made an impact in our lives. No matter if it's your mother, grandmother, or some other maternal figure in your life, it means a lot when you show them some appreciation with thoughtful actions.
A lovely bunch of flowers makes a wonderful Mother's Day present. But why settle for a store-bought bouquet when you could make a totally personalized and one-of-a-kind arrangement by throwing a flower bar party at your home?
Keep Hosting Stress-Free
Sometimes hosting an event at home can create a more relaxed atmosphere depending on your situation, though don't feel like you have to go overboard with the details or preparation, because hosting can too easily slide into overwhelm when we take on too much. 
There are a few ways to limit the amount of work for yourself: Outsource, delegate, and plan ahead.
Outsource the food
When I host, I like to focus on either the food or the decor. I know that I cannot easily handle coordinating both. If you have similar feelings, then outsource the food by catering or choosing simple menu items that can be easily prepped or put on display for guests to nibble at.
Some easy pre-made and easy-to-assemble options are an assortment of pastries, bagels and cream cheese, doughnuts, pre-cut fruit, or a DIY yogurt bar.
Ask for help
I often forget that just because I am hosting at my home doesn't mean I need to do it all by myself. Over the years I have gotten better about asking family to bring a dish or come early to help set up.
Don't be afraid to tag in the men in your life to help out – we all came from a mother and can step up to celebrate one. 
Plan ahead
Whatever you can prep before the holiday, do it. Make a list of all the supplies you need, order supplies, and setup your flower bar the day before.
Choosing Flowers for Your Flower Bar
Let's start with the most important item for your flower bar – the flowers, duh! Obviously, you can't have a flower bar without flowers. Ensure you have enough of your chosen blooms to create multiple bouquets so each Mom (or guest) can take one home.
When it comes to creating the perfect Mother's Day bouquet, the first step is choosing the right flowers. Here are some tips to help you out:
Go for her favorites: Start with flowers your mom loves. Whether it's classic roses, vibrant sunflowers, or delicate peonies, choose her favorites to show her how much you know and appreciate her. If you don't know your mother's favorite flower, another option would be to choose flowers in her favorite color.
Mix it up: Don't be afraid to mix and match different types of flowers to create a beautiful and unique bouquet. Try incorporating flowers of different sizes, shapes, and colors to add depth and texture to your arrangement.
Think about the season: Finally, consider what flowers are in season during Mother's Day to ensure you're choosing the freshest and most beautiful blooms. These will often most likely be more economical. Some popular options for spring include tulips, peonies (not cheap!), daffodils, and irises.
Don't forget the greenery: Greenery can add texture and depth to your bouquet. Consider using foliage like eucalyptus, ferns, or ivy to complement your chosen flowers. These are often less expensive so can be a good option to go easy on your wallet.
Choose budget-friendly blooms: Some inexpensive flower options are carnations, alstroemeria, and chrysanthemums. You can often find great deals on roses, such as Costco's deal of two dozen roses for ~$18.99. You also can't go wrong picking out a selection of flowers at Trader Joe's.
Gathering Your Flower Bar Supplies
Besides the flowers, you will need to gather a few more supplies to create your Mother's Day flower bar!
Here's what you'll need:
Vases or jars: You'll need some vessels filled with water to hold the cut flowers in and keep them fresh. You'll also need to decide if each guest will build their bouquet and take it home in a vase. The Dollar store is an affordable option, but you can also choose a vase that complements the flowers and fits the recipient's style. For example, a simple glass vase works well for a modern or minimalist style, while a rustic pitcher or mason jar might be more suitable for a farmhouse or shabby chic style. If you are not sending guests home with vases, shop your home to collect several vases to hold the flowers.
Floral foam (optional): If you want your flowers to stay in place in their vases, you'll need some floral foam to secure them.
Scissors: Don't forget a pair of sharp scissors to trim your flowers and make them look their best. Ideally, you'll have enough scissors or flower clippers for each guest to use, but at least a few pairs to share will suffice. You'll need these to trim your ribbon or twine too.
Kraft paper, ribbons, twine, and tags: Kraft paper can be used to wrap up each guest's bouquet before they head out if they will not be taking a vase. Add some personal touches to your wrapped bouquets or vases with a pretty ribbon, twine, and tags.
Tablecloths and decorations: Set the mood for your flower bar by laying out tablecloths and decorations. Pastel colors or floral patterns are a traditional Mother's Day theme but don't resist trying something more bold.
Snacks and refreshments: Hosting a flower bar is hungry work! Provide some snacks and refreshments for your guests to enjoy while they create their bouquets.
Plan ahead and purchase your supplies in advance to ensure that you have everything you need on the day of your flower bar. The worst is running around your home to find supplies when you should be celebrating with your guests!
Setting Up Your Flower Bar
It's time to set up your flower bar and get ready to create some amazing bouquets! Here's how to do it:
Choose a space to display your flower bar: First, find a good spot in your home to set up your flower bar. A dining table or large kitchen island with plenty of room to spread out your supplies is ideal, though I used the console table in my home to display my flowers and it provided enough room for everyone to create their own bouquet.
Cover the table (optional): Cover the table with a tablecloth or a runner to protect it from any water or soil spills.
Set out your supplies: Next, arrange your flowers, vases, floral foam, scissors, and any other supplies you'll be using. Make sure everything is within reach so you don't have to run around looking for things while you're in the zone.
Get your vases ready: If you're using vases, make sure they're clean and filled with water. If you're using floral foam, cut it to fit your vases and soak it in water until it's fully saturated.
Label the flowers (optional): Label each type of flower with its name, so guests know what they are working with. You could use small tags attached to the vase or tent cards displayed in front of each vase.
Add some finishing touches: Finally, add some personal touches to your flower bar to make it look extra special. Consider adding some greenery, candles, or other decorations, like a fun sign, to create a cozy and inviting atmosphere. I absolutely love this Flower Bar sign I found at Kirkland's.
Play some music: Music provides ambiance. Soft background music can create a relaxing environment as you converse with your guests.
Building Your Bouquet
Now that your flower bar is set up and your guests have arrived, it's time to start building your bouquets. Here are some steps to follow:
Choose your flowers: Select your favorite blooms and start arranging them in your hand. Focal flowers are typically larger blooms that will be the center of attention in your bouquet. Filler flowers are smaller blooms that help to fill in the gaps between the focal flowers. Think about the colors and textures you want to include and experiment with different combinations until you find the perfect mix.
Add some greenery and accents: Greenery can help to fill in any gaps and add texture to your bouquet. Finally, add any accent flowers or elements to your bouquet. These could be smaller blooms, berries, or even feathers.
Trim the stems: Once you've got your flowers arranged the way you want them, trim the stems so they're all the same length. You can also remove any leaves or thorns that will be below the water line in your vase.
If you're using a vase, add your flowers to the vase: If you're opting for guests to take home a vase with their bouquets and you're using floral foam, insert your stems into the foam to create a stable base for your bouquet. If you notice any empty spaces or gaps, add in some more flowers or greenery to fill them in. Adjust any flowers that are drooping until you're happy with the final result.
If you're not using a vase, tie off your bouquet: Once you're happy with the arrangement, tie off the bouquet with ribbon or twine. Cut the ends of the stems to the desired length.
When it's time to head out, protect the blooms by wrapping the bottom of the stems in a wet paper towel. This will help to keep the flowers fresh and prevent them from wilting.
Then wrap each bouquet in kraft or tissue paper and secure it with more ribbon or twine. Add an extra touch to the wrapping, such as a sprig of greenery or a small tag with the recipient's name.
Don't forget to remind your guests to place their bouquets in water as soon as possible when they arrive home to keep it fresh and hydrated. 
Remember, there's no right or wrong way to build a bouquet. Encourage your guests to get creative and have fun with it. They may surprise themselves with the beautiful arrangements they create!
Creating the perfect Mother's Day flower bar doesn't have to be stressful or expensive, though flowers will be the bulk of your budget.
I hope these tips helped you plan a wonderful at-home event to celebrate all of the amazing mothers in your life.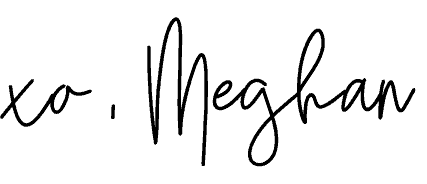 If you like what you see, please COMMENT, PIN, SHARE, or TWEET! I'd appreciate the love!