This post and the photos within it may contain affiliate links. If you purchase something through the link, I may receive a commission at no cost to you. Read my disclosure for more info.
Have a Hoppy Easter with these fun free "Rollin' With My Peeps" Easter Bunco printables!
Bunco is a fun activity to socialize with friends and neighbors. The dice game is easy to follow along with and chit-chat during gameplay, although some Bunco groups are more strict than others!
Every month during the school year ladies in my neighborhood get together for Bunco night at our community center. Last April, I signed up to host and it was an easy choice for the theme: Easter!
Today, I'm sharing some easy Easter Bunco ideas and free printables so you can host your own Easter Bunco night.
This post and the photos within it may contain affiliate links. If you purchase something through the link, I may receive a commission at no cost to you. 
How to Play Bunco
Bunco is a very simple dice-rolling game and it's easy to catch on even if it's your first time.
That said, our group often gets talking so we have to remind ourselves of the rules from time to time. Having the rules set out at each table is helpful to remember what a "mini bunco is."
Twelve is the standard number to play, with four people at a table. Most groups play two to four games of six rounds each, e.g. playing through all of the numbers on the die.
We collect $5 from each player; some groups collect $10.
There are three tables with four players at each. Each table has two teams of two players, Us and Them. Your teammate is the person sitting across from you.
The head table starts the rounds and finishes the round. When the head table reaches 21 points they ring the bell and the round is over.
Some Bunco groups play four games and each round has six rounds, going through all of the numbers of the dice (e.g. the first round you roll for 1's, the second round you roll for 2's, etc.).
Each player will take a turn rolling three dice.
One person at the table keeps score. Every time you roll the number you're on, you get one point and continue rolling until you no longer roll that number.

Special scoring:

Three of a kind is worth 5 points and is called a Mini Bunco.
The host picks a traveling number (between 1-6). If you roll three of that number, you get a traveling and get to hold a little prize until the next person rolls a traveling. This is usually a little trophy or a fuzzy die.
If you roll three of a kind of the number you are on, you get a Bunco. For example, if you are on 4's and you roll three 4's, that is a bunco. That is worth 21 points.

"Winners Walk, Losers Stay" except at the Head Table. When the round is over, the winners of the head table stay. The losers go to Table 3. Table 3's winners go to table 2 and Table 2's winners go up to the head table.
You can't be on the same team as the last round, so swap seats. The people remaining at the tables must rearrange themselves so that they are not on the same team again for the next round.
At the end, prizes are given out for most buncos, most wins, most losses traveling, and 50/50 wins and losses. You can either have a standard way to dole out the money, or make it random.
Bunco is a ton of fun and a great way to get together with friends each month! If you want to start your own Bunco group then scroll on for printable scorecards and table signs to throw your own Bunco night for Easter.
Rollin' With My Peeps Easter Bunco Ideas
Our group plays monthly and hosts will often tie the month into the theme. While a theme is optional, it's a lot of fun to get creative with it.
Hosting Bunco in April gives plenty of fun Spring options. I almost went with an "April Showers Bring May Flowers" theme but opted to lean into Easter instead. Note, Easter is often in April, but lands in late March every few years.
When thinking of Easter theme ideas, you can lean into Easter bunnies, eggs, chicks, and flowers. But everyone has a love-it-or-hate-it relationship with an iconic Easter candy: Peeps!
I loved designing the printables for this adorable Rollin' with my Peeps theme. The pastel colors make decorating a breeze.
Easter Bunco Decorations
Our Bunco league hosts all events at our neighborhood community center so keeping decor to the minimum alleviates having to haul everything to and from at the end of the evening.
I tend to keep things simple with printables and a few decor items, which I shopped my home for.
Fresh grocery store flowers in mason jars make for a pretty centerpiece. The best part is you get to take them home after to enjoy them for longer!
Easter Bunco Snack and Drink Ideas
Our Bunco league is potluck style. Everyone brings an app, dessert, wine, or something to share.
The host is responsible for setting up and providing the table snacks and usually either a special appetizer, dessert, or drink.
For the table snacks, this Easter trail mix is super simple to toss together with pretzels, Annie's Cheddar Bunnies, pastel-colored M&Ms, and mini marshmallows.
For a special drink, this Strawberry Champagne Punch was a delicious batch cocktail to make. To add some festive flair, place a Peep on top with these dice skewers as a garnish for each drink.
Free Rollin' with My Peeps Easter Bunco Printables
The Rollin' With My Peeps Easter Bunco set includes everything you need to host:
Scoring Cards
Table Tally Sheet
Table Signs
To access the free printable, sign up for my newsletter below to get access to the password. You'll have access to all of the free printables on the blog!
Already have the password? Head here to grab your files.
Happy rollin', Peeps!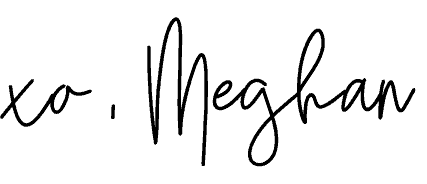 If you like what you see, please COMMENT, PIN, SHARE, or TWEET! I'd appreciate the love!