This post and the photos within it may contain Amazon or other affiliate links. If you purchase something through the link, I may receive a small commission at no extra charge to you.
Decorate your Harry Potter Party with this Samsung The Frame TV art.
Back when I first saw the Samsung The Frame TV I knew it would become a game-changer for my home decor and parties.
It hangs flush against the wall and with its customizable bevel and art mode, truly looks like a piece of art.
I wanted one for years and finally snagged one last Summer during a Black Friday in July sale.
Gone are there days of a boring and ugly black screen above the fireplace. Or trying to hide the tv with decor to make it blend in rather than stand out like a sore thumb above my fireplace display.
Now I can create my own designs to match my party and set it on the tv like art! Magic!
This post may contain affiliate links, which means if you make a purchase from my link I may make a small commission at no cost to you. For more information, visit my disclosures page.
Harry Potter Samsung Frame TV Art
We decorated our Harry Potter Dessert Table in front of the fireplace, so I knew I had to create a fun design for the Samsung The Frame TV.
Since our party theme leaned heavily into the Hogwart's Houses, I decided to use the crest and paired it on top of a burgundy backdrop.
This design is 3840×2160 pixels, which should be the proper 16:9 ratio for your tv. We have a 55″ Samsung Frame above our fireplace.
Shop the Samsung Frame TV
Customize your Samsung Frame TV with custom art, a selection of bezels, and more.
How to add custom art to your Samsung The Frame TV
The steps to add custom art to your Samsung Frame TV are pretty easy:
Download Samsung's free SmartThing App and connect it to your TV
Size art at a ratio of 16:9 or 3840 x 2160 pixels.
Save the art to your photos on your phone.
Within the app, select Art Mode.
Add your art downloads or photos.
Add a mat, if you prefer. Depending on the art, I don't always use one and didn't for the Harry Potter art.
Select SET. Your art will now display on your tv.
More reasons to love the Samsung Frame TV
The Samsung Frame comes with a wall install kit to mount the tv as flush as possible against the wall and to give it that floating art look. It also comes with two standing feet to set on top of a mantle or console.
We ordered the bezel in modern white, which was super easy to attach to the tv as it's magnetic.
One of my favorite features for regular use is that the tv detects movement and light so the art stays on all day, but will turn off after several minutes if no one is in the room, and powers off at night!
Download the Harry Potter Samsung Frame TV Art
To get access to this free printable, you'll need to sign up for my newsletter. Fill out the form below and then head over to the free printable library to grab your file. You'll also have access to hundreds of designs.
Already have the password? Head here to grab your file.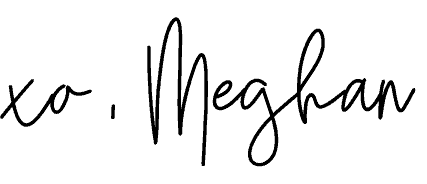 If you like what you see, please COMMENT, PIN, SHARE, or TWEET! I'd appreciate the love! 
Looking for more Harry Potter ideas? Check out these party ideas and free printables.