This post and the photos within it may contain Amazon or other affiliate links. If you purchase something through the link, I may receive a small commission at no extra charge to you.
Babies have a tendency of taking over your home. They have so much stuff and registries can be so overwhelming. 
There are many items we received or bought throughout the years that we've never used and I want to save you the space and the budget to focus on the items that really matter. As a mom of three, I'm sharing my favorite new baby essentials.
Now of course you'll need a car seat, stroller, and eventually a crib, but these are my regular go-to items that I love and highly recommend to any new moms. 
This post may contain affiliate links, which means if you make a purchase from my link I may make a small commission at no cost to you. For more information, visit my disclosures page.
New Mom and Baby Essentials
After 3 babies, I've scaled down our baby gear to the most essential items needed to raise little humans. The items in this list are my go-tos, my lifesavers, and are not to be missed.
Photo Credit: www.amazon.com
With the recall of the Rock 'n Play, thousands of moms have needed a safer alternative for their babies. I love having a bassinet to put baby in on my main floor. The flat surface of this bassinet promotes safe sleep habits.
Photo Credit: www.amazon.com
I love these sleep sacks. This one has velcro making it super easy to get baby swaddled and snuggled for sleep.
Photo Credit: www.amazon.com
A video monitor brings peace of mind as your little one sleeps. Camera units can be added to this model, which is ideal for growing families.
Photo Credit: www.amazon.com
These swaddle blankets are so soft and versatile. Use them to swaddle baby, as a nursing cover, or a large burp cloth.
Photo Credit: www.amazon.com
Zippered sleep and play baby outfits are the best when baby is so young, especially in the night time. No need to fiddle with buttons or snaps. Believe me, you want zippers!
Photo Credit: www.amazon.com
Baby's love to be snug against mom. This wrap is easy to use and can support baby in multiple positions, and allows mom to be hands free.
Photo Credit: www.amazon.com
This white noise machine is essential for healthy sleep habits. The white noise will quiet baby's mind better than a lullaby. It's great for parents too!
Photo Credit: www.amazon.com
The Soothie pacifer you receive in the hospital is great, but not all babies love it. These MAM pacifiers are definitely worth a try.
Photo Credit: www.amazon.com
Repeat after me: Never use clippers on a new baby. When my oldest was an infant I made that mistake and cut his little finger. Never again. These nail scissors are the best and worth the price.
Photo Credit: www.amazon.com
It may seem like the grossest thing, and it kind of is. Put that aside because this thing is the best at getting your little one's nose cleared.
I hope you enjoyed this list of 10 new baby essentials. What are your favorite baby items? Share them in the comments below.
You might be interested in my list of 10 Breastfeeding Must-Haves if you are currently or planning to breastfeed your new baby.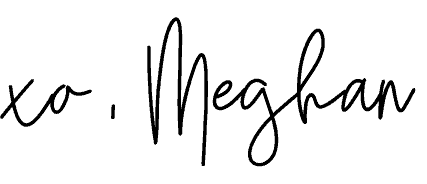 If you like what you see, please COMMENT, PIN, SHARE, or TWEET! I'd appreciate the love!