This post and the photos within it may contain affiliate links. If you purchase something through the link, I may receive a commission at no cost to you. Read my disclosure for more info.
Say bon voyage at this travel theme boy baby shower. It's time to Baby BOY-age – we love this play on words!
Back in March I co-hosted a Baby Boy-age travel theme shower for my co-worker. I'm finally getting around to posting photos of it! Sometimes life just catches you off guard and it's hard to get back on track. But alas, they are here now.
I hope you enjoy these highlights from this baby shower. If you have a travel loving mama-to-be, this theme is super fun and easy to style for your next party.
This post and the photos within it may contain affiliate links. If you purchase something through the link, I may receive a commission at no cost to you. 
Baby BOY-age Travel Theme Shower
My coworker, Candela, is from Argentina and has an eclectic group of friends who were invited to the shower, so we decided to make it an international travel theme shower.
She's having a boy and one day it just clicked: "Baby BOY-age," a play on "bon voyage." Starting with the invite all the way to signage, each element can really set the tone for the event. I love the look of a cohesive shower.
Using red and blue, the traditional air mail colors, and adding in travel elements like an airplane, the theme came together nicely.
We welcomed the baby shower guests with a fun "Welcome Sign" on the front door and Baby BOYage custom letters. Check out the DIY Baby Shower Letters tutorial on how to make these.
Baby Shower Games and Activities
We kept the shower pretty simple, and mostly conversational. But it's always nice to do a keepsake activity or two.
I love doing "Wishes for Baby" at showers. I still have the Wishes cards from my baby shower, and plan to pull them out for my son at some point (and maybe when he graduates from high school. That will surely embarrass him!)
We did one other game, Baby Shower Bingo, in which guests write down items they think the Mommy-to-be will get, and cross off the items as they are opened. We had a selection of prizes for guests to pick from. The Target dollar spot and Michael's are great places to score fun prizes.
We also had a baby bodysuit decorating station and some guests got really creative. I wish I would have snapped a picture of all the completed onesies. There were some really clever and artistic ones.
Food
We decided to have a potluck where everyone would bring a dish to share. Let me tell you this was a lot of fun. The food was amazing.
From samosas to Mediterranean, to Indian – we had food from all over the world. It was delicious and fun to try different foods. For the cake we had an absolutely amazing (and huge) tres leches cake. 
I wrapped utensils in cute airplane napkins from Oriental Trading, and added a printable that said "In-flight Service."
They look so cute all wrapped up together, too bad the photo is a bit blurry!
Drinks
Setting up a bar, I used an Oriental Trading suitcase, which actually you can sometimes get a slightly defective one for less than half the cost, which is what I used.
I reused the mason jars I bought for my son's Lumberjack first birthday, and lined them up in the suitcase. My love for straw flags is deep, and I created several versions with "Cheers" in different languages.
We had a signature drink, in blue, that was as pretty as it was delicious.
Travel Theme Baby Shower Favors
To say thanks to our guests, we packed another Oriental Trading suitcase full of goodies. These little airplane gummies and globe wrapped chocolates were the perfect treats and matched the theme perfectly. Package them up in little cellophane bags and top with a treat topper.
I love how this shower came together. The printables really helped pull it all together. It's pretty amazing what paper can do to create a cohesive party. Styling it with other travel items, such as the suitcases and globe, added special details to the decor.
Hope you enjoyed this Baby BOYage Travel Theme Baby Shower as much as we did!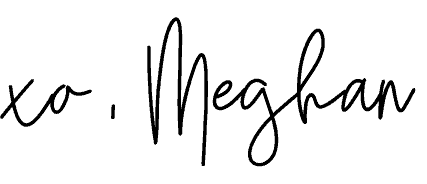 If you like what you see, please COMMENT, PIN, SHARE, or TWEET! I'd appreciate the love!