This post and the photos within it may contain Amazon or other affiliate links. If you purchase something through the link, I may receive a small commission at no extra charge to you.
Find the best Lumberjack party supplies on Amazon. This curated list of affordable and fabulous lumberjack party decorations will work for lumberjack birthday parties, baby showers, and more. 
Throwing a lumberjack-themed party doesn't have to be stressful when everything you need is on Amazon.
I've curated the best lumberjack party supplies available on Amazon to help take out the stress of finding the perfect party decor.
My mission is to make party planning easier and to help you throw a Pinterest-worthy party on a penny-pincher budget, and there are no better deals than Amazon. Though I do encourage you to shop small as often as you can!
Forgot a party detail? No worries, all of these products are available on Amazon Prime (at the time of this posting).  
Sit back and start shopping. You'll definitely want to add these items to your shopping cart when you plan your lumberjack birthday, baby shower, wedding shower, Winter party, or whatever the occasion might be.
If you're looking for more inspiration, be sure to check out this Minnesota-themed Lumberjack first birthday party and lumberjack party attire for the whole family.
This post may contain affiliate links, which means if you make a purchase from my link I may make a small commission at no cost to you. For more information, visit my disclosures page.
The Best Lumberjack Party Supplies & Decorations on Amazon Prime
You don't need a ton of party decorations to put together an awesome lumberjack party. Grab a few decor items and be sure to shop your home.
Buffalo Check Table Runner
Buffalo check is the ultimate Lumberjack decor item. Pair this table cloth with a simple white linen one, and you are well on your way to having a fantastic dessert or food table. 
Red Hurricane Lantern
Buy one, or why not make it two? This add-on item is a great buy.  
Decorative Pine Tree
Pair this little pine tree with other sizes for an easy way to decorate a dessert table, brunch buffet, or any party space. 
Evergreen Trees for Cake and Cupcake Decorating
No party is complete without some sweet treats. Whether you choose cake or cupcakes, these little trees are the cutest and easiest way to decorate Lumberjack cakes and cupcakes. Comes in a set of 24.
Wood Cake Stand
Love this cake stand and that it kind of has a mid-century modern look with the metal legs.
Wood Place Card/Photo Holder
These wood place cards are great for displaying food labels or photos of your little lumberjack. There are 4 in each set.
Rustic Wood Slices
These wood slices are great for centerpieces or displaying food. Put wrapped items on, or cut out a piece of parchment paper to make it food safe.
The Best Lumberjack Party Supplies on Amazon Prime
Don't forget that every detail counts and that includes the party supplies, such as plates, cutlery, and other serving ware.
I love finding unique pieces that truly fit the theme, so why not get back to nature with these supplies that are friendlier for the environment?
Compostable Plates
These compostable plates bring a natural look to your party table.
Wooden Cutlery
These compostable wooden utensils lend a great vibe to the Lumberjack theme. Grab a larger quantity for future parties and save!
Food Serving Tray
These are perfect for serving lumberjack party food. Think ribs, bacon, and wings!
Paper Party Straws
Paper straws are much better for the environment. Love these birch ones! 
Hope you enjoyed this list of the best Lumberjack party supplies. There are so many fun ways to style them, that no matter what, you are sure to get a unique party look.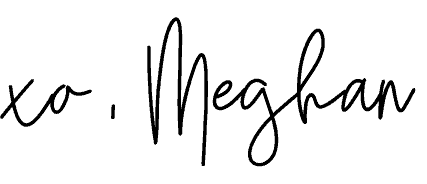 If you like what you see, please COMMENT, PIN, SHARE, or TWEET! I'd appreciate the love!