This post and the photos within it may contain Amazon or other affiliate links. If you purchase something through the link, I may receive a small commission at no extra charge to you.
As recent events have painfully reminded us all, racial discrimination hasn't been left in the past. It's ever-present in our communities.
White parents, if you are reading this, we need to do our part to talk about race with our children.
Our kids' movie choices are predominately surrounded in white characters and the cultural context of white America. This is a dangerous theme, as whiteness becomes the norm.
As we learn to talk about race with our children, it's important that we pick out shows and movies that show diverse characters and talk about race. Disney is great for gently introducing some of those harder conversations.
The list below includes 10 diverse children's movies on Disney Plus that you can enjoy as a family together.
10 Diverse Movies for Kids on Disney Plus
1. Remember the Titans
Remember the Titans follows the true story of a high school football team coming together after their school is recently integrated in Virginia in 1971. The story follows how Black coach, Herman Boone, overcomes the struggles to diffuse racial tensions within the team, despite their town's strong racial tensions.
Watch Remember the Titans on Disney Plus
2. A Wrinkle in Time
The movie brings much needed diversity to the fantasy genre featuring a biracial protagonist, Meg, who sets off to a new planet to find her father, and is guided by three mysterious astral travelers known as the "Mrs." Additional diverse casting includes Oprah Winfrey and Mindy Kaling.  
Watch A Wrinkle in Time on Disney Plus
3. Black Panther
A Marvel Studios film with a nearly all-black cast, including amazing female role models. The film inverts many stereotypes about Africa, with the fictional Wakanda being the most technologically advanced nation on earth.
Watch Black Panther on Disney Plus
4. Ruby Bridges
Six-year-old Ruby is chosen as the first African-American to integrate her local elementary school, where she is subjected to the true ugliness of racism.
Watch Ruby Bridges on Disney Plus
5. The Color of Friendship
The film follows two girls from different backgrounds, one Black from Washington D.C., and one White from apartheid South Africa, who spend a semester with each other in Washington, DC. where they must overcome their assumptions about each other.
Watch The Color of Friendship on Disney Plus
6. Up, Up and Away
The film features a whole family of Black superheroes, providing representation for Black families. It follows the story of Scott Marshall, who anxiously awaits his superhero powers prior to his 14th birthday.
Watch Up, Up and Away on Disney Plus
7. The Princess and the Frog
Tiana is the modern-day version of the Grimm's classic tale The Frog Prince. While the movie doesn't overtly discuss race, Tiana is the first Disney Black princess, which helps start conversations with your children about the importance of representation and diversity.
Watch The Princess and the Frog on Disney Plus
8. Big Hero Six
The story follows the story of Hiro Hamada, the Asian-American protagonist, a 14-year-old prodigy and robotics genius living in the futuristic city of San Fransokyo (San Francisco and Tokyo).
Watch Big Hero Six on Disney Plus
9. Coco
Steeped in Mexican culture and folklore, Coco tells the story of Miguel, who dreams of becoming an accomplished musician like his idol, Ernesto de la Cruz. As Miguel soon finds himself in the land of the dead, he uncovers the mysteries of his family's stores and traditions.
Watch Coco on Disney Plus
10. Moana
Moana is a strong female protagonist from the Pacific Islands, featuring a diverse cast, including Dwayne "The Rock" Johnson as a demigod, Maui. Moana is not looking for a prince, she's looking for herself, as she ventures to save her people.
Watch Moana on Disney Plus
Let me know in the comments your other favorite movies that feature a diverse cast on Disney Plus that I should check out with my family.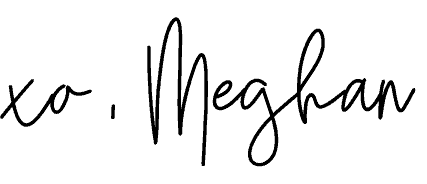 If you like what you see, please COMMENT, PIN, SHARE, or TWEET! I'd appreciate the love!