This post and the photos within it may contain affiliate links. If you purchase something through the link, I may receive a commission at no cost to you. Read my disclosure for more info.
Decorate a pirate party on a $75 budget! Easy ideas for table decor, party favors, and more to have an incredible party on a budget.
Pirate parties are so fun and perfect for the kiddos. Just recently I had the pleasure of creating some Mickey Mouse Pirate Party Printables for another blogger, which I'm sharing as a free download so be sure to check out that post.
I thought it would be fun to share some pirate party decoration ideas, but instead of sharing all my favorites, and there are a ton, I figured it would be practical and helpful if I shared how to decorate a Pirate Party on a $75 budget.
This post and the photos within it may contain affiliate links. If you purchase something through the link, I may receive a commission at no cost to you. 
Yes, I said the B word… Shh…
I love to throw parties but let's get real, my pocketbook cannot always support it and sticking to a budget isn't always fun. But finding inexpensive party decor is a hobby. I love going on the hunt for the best deals and decor that matches the vision I have in my head.
One of my best tips is to plan out your ideas ahead of time. I typically spend several weeks just thinking about decor before I actually start purchasing products.
Many times I start a spreadsheet with the items I wish to purchase to try to stick to my budget. This allows me to get all my ideas together before I spend a dime on something that I might not end up using.
I've taken the guesswork out of it this time, by providing you with a list of decor items to throw an inexpensive, yet perfectly styled Pirate Party.
Supples to Decorate a Pirate Party on a $75 Budget
1. Pirate Tablecloth | 2. Pirate Ship Boat Accessory | 3. Pirate Flag
4. Pirate Lollipops | 5. Pirate Hat | 6. Pirate Map
7. Pirate Party Tableware | 8. Pirate Coins | 9. Treasure Chest Favors
Pirate Party Decorating Ideas on a Budget
Use the pirate tablecloth not only on the table but also as a backdrop for the dessert table by attaching it to the wall. You can use command strips to safely adhere it. This set of 3 tablecloths provides plenty of options! Hang the pirate flag over the tablecloth and you've got yourself a pretty cute backdrop for less than $20.
Use the map, pirate ship, and pirate hat as little accent pieces around the party. I love finding decor items that match the theme and can fill in spaces for the perfect vignette.
Finally, set the table with another tablecloth and use the pirate party tableware set for a fun table. This set includes plates, cups, napkins, and cutlery for 24 guests. You can include a little treasure chest at each place setting. Put some pirate coins inside along with some small candy.
The rest of the coins can be used to decorate other areas of the party. Add the pirate lollipops for a fun sweet touch either at the table, or display on the dessert table.
There you have it!
Hope you enjoyed these pirate party ideas. What's your favorite way to save on decor items? I would love to hear in the comments.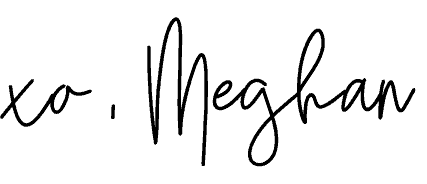 If you like what you see, please COMMENT, PIN, SHARE, or TWEET! I'd appreciate the love!