This post and the photos within it may contain Amazon or other affiliate links. If you purchase something through the link, I may receive a small commission at no extra charge to you.
From a pet adoption center to a hot dog bar, this birthday party with a Puppy Party theme is a "paws-itively" awesome time. Scroll on for puppy party ideas for kids.
Even though my youngest son turned two earlier this month, I've been planning his party for quite some time now. It didn't take me long to decide on a Puppy Party theme for his birthday, which I was very excited about all of the possibilities.
Puppy themes are so versatile and I found a lot of inspiration on Pinterest (check out my Pinterest Puppy Board here). Read along to get ideas to throw your own puppy party.
This post may contain affiliate links, which means if you make a purchase from my link I may make a small commission at no cost to you. For more information, visit my disclosures page.
Puppy Birthday Party
As always, I started with picking a color scheme and designing the printables. I typically start by designing a sign or the invite to get theme nailed down. I chose a red, blue, and kraft color scheme.
You may notice that I pick a similar color scheme for many of my parties, but sometimes I'll swap in a different color or two.
For example, the robot birthday party color scheme also used red and blue, and the baptism party used red, blue, and kraft too!
This isn't a coincidence.
I do this so that I can reuse decor along the way, not to mention leftover plates, napkins, and cups whenever possible.
The rest of the printable suite followed suit, and I am so pleased with how they all turned out. It's pretty amazing what printables can do to a party, with simply paper! You can purchase the entire DIY puppy party set in the Elva M Design Studio Shop.
Purchase the Puppy Party Theme Printables
For many of the decor items, I turned to Oriental Trading, my go to source for event decorations and supplies. Their products also lend a creative touch to my parties at a price point that won't break your bank.
I also worked with a small local party supplier, Sprinkles & Confetti, who complemented the Oriental Trading products perfectly.
Jackie, the owner, is an amazing Twin Cities party planner who offers custom party packages to make your party planning a little bit easier. She was able to source party supplies that matched my theme perfectly.
"Barkery" Dessert Table
I couldn't resist putting together a Barkery dessert table. I love the play on the word bakery, and knew it would be fun to incorporate many different types of sweet treats. Our front console table is the perfect space to decorate for this use.
First I hung up a large printable backdrop, which almost didn't happen (more on that later). I really like clean and simple tables, so I didn't add too many details to complete the look.
I added in some kraft paper fans from Oriental Trading, which you might remember from my Fall Apple Cider Bar. There I go again reusing decorations!
To be completely transparent, I did this to hide the light switches on the right side of the photo! How sneaky of me! But in actuality, it really completes the backdrop look nicely.
Using several different styles of cake stands, from galvanized metal to ceramic, I added in the treats! The galvanized metal tray was from Hobby Lobby, and the blue and red ceramic stands are from Sprinkles & Confetti.
In the apothecary jars we had whoppers to look like dog food and Scooby-Doo! graham cracker snacks that are shaped like dog bones.
The macarons and custom sugar cookies were purchased from Amy's Cupcake Shoppe, a local Twin Cities Bakery. Amy and staff did an amazing job matching the invite and following my vision. Aren't those little faces just the cutest?
The cake and cupcakes were from Target Bakery, yet another go to source for party desserts. Target Bakery is only available in SuperTargets, and I'm lucky that my store is one.
I brought in the invite as inspiration, and the baker and I chatted through what I wanted — something that matched the theme but was simple, because the real show stopper was what was being placed on the cake: the cake topper and little doggie figurines from Painted Parade.
Those doggies are bow-wow wonderful!
Even though we had cake and plenty of other sweet treats, I like adding in some cupcakes because my kids really enjoy the little portion. To dress them up a little, I used red and white striped cupcake wrappers from Sprinkles & Confetti and added cupcake toppers.
You might notice the toppers missing from some of the pictures — I almost forgot to use them!
Finally, these little dog lollipops finished off the treat table. To get them to stay upright, I used floral foam covered in tissue paper and then stuck the lollipop sticks down into the foam. These were an economical treat to include in our dessert spread and the kiddos loved them.
And I almost forgot we had puppy chow too!
Finally, that confetti used on the cake stands is from FestiveFetti. It added a whimsical touch to the dessert table. Don't be afraid to sprinkle a little here and there!
Brenda, the owner, can do custom colors for your event, but she has a slew of color schemes available in her shop. It's also amazingly fun to add to little flat lays, like the one below.
Backdrop Printing
Before we head on to the next party space, let's chat about that backdrop fiasco. Earlier in the week of the party I placed my order at Staples, which is my usual go-to for engineering prints, and was caught off guard when my order was canceled because "they can't print graphical engineering prints."
Now I knew this was a possibility and bound to happen at some point. I caught wind of it several months earlier when I picked up engineering prints earlier in the year.
What surprised me was I literally purchased engineering prints for my Fall Quote Banners a month earlier. I was panicked on where I was going to get my backdrops printed!
It was a mad dash to find another vendor, some had decent pricing but the rush shipping was atrocious and I was worried about receiving my order on time.
Finally I settled on Vivyxprinting.com and found a coupon code that reduced the price to just slightly above Staples pricing.
The overall quality was gorgeous, and it's on much thicker paper than Staples. While the price point is higher, these posters could easily be saved and reused if desired.
Woof Balloon Garland
I have really enjoyed trying my hand at balloon garlands. This is my third attempt and I can tell I'm getting better and better at it.
You might remember my Ghouls Night In for Halloween or my Flocktails and Friendship Mom's Night.
For my first two garlands, I did the fishing line trick, but this time I purchased a Balloon Strip off of Amazon, and it was the easiest way to create it.
I also bought a Balloon Pump to save my lungs. With this many balloons, especially the jumbo ones, it was necessary and worked great!
I really think the secret to a good balloon garland is varying sizes of balloons. First I started off with a jumbo red balloon from Oriental Trading, then added in 11″ and 5″ balloons from Sprinkles & Confetti. I already had the white and blue jumbo balloons on hand for the 4th of July and never ended up using them.
The best advice I found is to use the mini balloons to fill in holes in your garland. You can use glue dots to stick them in and secure them.
To cover our TV, I used a white plastic table cloth and then added on those cute "WOOF" balloons.
Funny story, I actually intended to put a #2 foil balloon to the front of the cart and completely forgot. Oh that would have looked so cute! Please tell me this happens to you too!
Puppy Party Pet Adoption Center
No puppy party is complete without a Pet Adoption Center.
On the cart, I placed a wood crate that I use all the time. See how I used it at this Lumberjack party and for St. Patrick's Day here and here. It's versatile for all holidays and occasions.
Inside, the cutest little puppies from Oriental Trading were ready to be taken home to their new fur-ever home. Every guest had the chance to adopt a puppy, pick out a dog collar, and fill out an adoption certificate with their puppy's name. The guests had a lot of fun naming their pups.
My older son made those super cute puppy faces out of construction paper above. Below is a closeup of the plush puppies. Aren't they cute? Which one would you take home?
Bone Appetit: Puppy Party Hot Dog Bar
To decorate our buffet I had a second backdrop printed from Vivyx, and hung it across the window. On each side I used these paw print floor decals. They went on so easily (and came off easily too). I only wish I would have saved the backing to reuse them.
For the table I used a white tablecloth and spruced it up with a blue table skirt. This extra addition made the table look great and something I'll probably incorporate from now on. I also added to the front a tissue tassel garland that I made, but didn't capture a picture of.
A few signs finish off the main table decor, including one that introduces the food!
Puppy Party Food: Hot Dog Bar
Whether using clever names for the food or finding the perfect appetizer, carrying the puppy party theme into the food is an easy way to incorporate fun party details into your event.
We put some food in dog bowls we picked up from IKEA and the Dollar store.
For the main course, we decided to do a hot dog bar with lots of fun toppings. To make it easy, we cooked the hot dogs in a crockpot and then right before the party loaded up several buns.
They did turn a little brown (maybe that's normal?), but they tasted delicious with all of the yummy toppings.
My favorite of which was this chili recipe from A Fork's Tale that I made in my Instant pot. It was amazing and perfect on hot dogs and nachos, which many guests enjoyed putting together. I didn't snap a picture, but seriously, go make this.
I loved this 3 compartment tray to serve some of the toppings in. It will definitely be used again.
A sign urged guests to "wipe your paws." I love having a little serving station with plenty of Wood Utensils, napkins, and plates so guest can help themselves.
That cute red ceramic utensil holder is from Sprinkles & Confetti and is a steal! Go get it!
Puppy Punch Drink Station
Of course dining on food requires something to wash it down. We set up a drinks station on our counter across from the food, which included these cute dog bone cups from Oriental Trading.
We also had dog food bowls full of puppy chow, as you can see in the photo below.
I found a refreshing and perfect for Fall Sparkling Cranberry Punch recipe from Mel's Kitchen. To kick it up a notch for adults, I had champagne on hand to top it off.
I served the "Puppy Punch" from this large mason glass jar dispenser. The only thing to be careful of was that the raspberries tended to get sucked up into the spout.
Puppy Birthday Party Vendor Recap
Woof, that sure took a lot of fine folks to bring this puppy party together! I hope you enjoyed it! Read on for all the vendor credits.
Party Styling, Printables, Photography: Elva M Design Studio
Dog Bone Cups, Plush Puppies, Dog Collars, Dog Suckers, Paw Print Floor Decals, Blue Table Skirt, Jumbo Red Balloon, Clear Compartment Tray, Mason Jar Drink Dispenser, Apothecary Jars, Kraft Paper Fans: Oriental Trading
Blue Cake Stand, Red Cake Stand, Red Utensil Holder, Woof Balloons, 11″ and 5″ balloons, Red and White Striped Plates, Napkins, cupcake wrappers: Sprinkles & Confetti
Custom Puppy Sugar Cookies: Amy's Cupcake Shoppe
Custom Party Confetti: FestiveFetti
Dog Figurines Cake Topper: Painted Parade
Cake and Cupcakes: Target Bakery
Wood Utensils, Balloon Strip and Balloon Pump, available at Amazon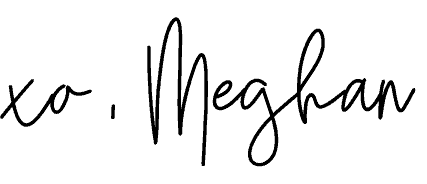 If you like what you see, please COMMENT, PIN, SHARE, or TWEET! I'd appreciate the love!