This post and the photos within it may contain Amazon or other affiliate links. If you purchase something through the link, I may receive a small commission at no extra charge to you.
Throw a merry and delicious holiday hot cocoa bar to welcome the season with sweet treats and pretty decor.
'Tis the season to drink hot cocoa! Fa la la la la, la la la la! Throwing a holiday hot cocoa bar is so much fun for the holidays. It's a reminder to slow down and relax, and simply enjoy the holiday season with loved ones.
Today I am going to show you how you can easily set up your own hot chocolate bar with some amazing products from Oriental Trading, who sponsored this post by gifting me some amazing free products.
This post may contain affiliate links, which means if you make a purchase from my link I may make a small commission at no cost to you. For more information, visit my disclosures page.
This review is based strictly on my opinion. I was provided samples free of charge by Oriental Trading to provide my honest review. No other type of compensation was received. All ideas and opinions are my own.
Hot Cocoa Bar Party Table
First, choose one central location as the highlight of your party. I love using my console table in my living room. There's a great wall that I can hang decorations on, such as these Kraft paper fans, which I used at my Fall Apple Cider Bar and the Puppy Birthday party, and these Peppermint Swirl Decorations, which you might remember from the North Pole Breakfast.
I love the simple look of the fans and the cellophane-wrapped "candy" as the backdrop. 
On the front of my console table, I hung some furry stockings that I picked up in the Target dollar spot. They were $3 apiece and I know I will find other uses throughout the years. 
On the table, I started with this Be Merry tray, and placed a "Hot Cocoa" sign, some snow topped sisal trees, but most importantly these snowflake hot cocoa mugs.
The cups are large and perfect for serving a hot cup of cocoa to your guests.
I followed this slow cooker hot chocolate recipe from Delish.com. It's rich, creamy, and delicious. Don't forget to add some toppings!
I love this candy jar set (similar) for serving hot cocoa toppings, candy, and cookies — these jars are cute to serve anything that will fit in them!
The linked option are plastic, wheras mine are glass. However, I did shatter one after this party so plastic may be a longer lasting option!
I chose these peppermint spoons, some chocolate Nonpareil candy from the bulk section at my local grocery store, and marshmallows.
To dress up the glass jars, I hung a sisal wreath on each handle. I love how the simple addition of the wreath adds so much festivity to this look. 
Finally, I added some trees on either end of the table.
These were perfect for my Lumberjack birthday party and I'm so happy to have the chance to display them again.
Add a few more sisal trees around your party decor, and a large sign to cheer in the merry season.
Holiday Hot Cocoa Bar Treats
The hot cocoa is delicious and rich on its own, but adding a few other sweet treats can really make the party festive. I picked up some gingerbread cookies and a small chocolate cake from my local grocery store.
I used an extra sisal wreath as a cake topper for the cake. Such an easy way to add a festive touch to store-bought desserts. Add in a small pine tree to complete the little vignette.
Hurry over to Oriental Trading to get all of the supplies needed to create your own holiday hot cocoa bar.
Now that your party is set up, take a moment to sit back with a cup of hot cocoa and enjoy the festive view. I love this shot with my handmade wreath hanging on my front door! 

That's a wrap! Cheers, friends!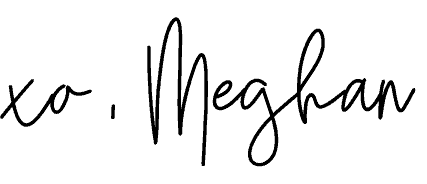 Vendor Recap
Party Styling, Printables, Photography: Elva M Design Studio
Holiday Be Merry Tray, Snowflake Mugs, Apothecary Jars, Kraft Paper Fans, Peppermint Spoons, Peppermint Swirl Decorations, Sisal Wreaths, Sisal Trees: Oriental Trading 
If you like what you see, please COMMENT, PIN, SHARE, or TWEET! I'd appreciate the love! 
Chocolate bar marzipan jujubes jelly-o carrot cake caramels. Tootsie roll cookie jujubes powder icing lemon drops. Pastry brownie topping oat cake chocolate cake jelly candy gingerbread tart.