"Let It Snow" Winter Wonderland Holiday Party
Host a Winter Wonderland Holiday Party with free printables and fun party ideas.
Living in Minnesota, I love a white Christmas, and usually the weather doesn't disappoint. There is something so magical about the white fluffy stuff in December, though it does start to get a bit old in February and that's when I really need to get into the Hygge groove.
When Astrid from Picabash reached out about throwing her husband a Winter-themed birthday, I put on my thinking cap to come up with the perfect theme using the silver and blue colors she planned on using.
Pull up a chair and stay awhile, friends, and let's Let it Snow with some fun Winter Wonderland holiday party ideas!
Picabash launched Summer 2018 with a mission to connect party planners, whether they are professionals or Moms, and party vendors to aid in the party planning process.
For party planners, Picabash provides the tools to curate a unique, fun party experience without having to search too hard. Basically, think of Picabash as the Angie's List for party planning!
It's just getting started but gearing momentum. Whether you are a party planner or a vendor, be sure to check it out. Say hi to Astrid, Picabash's founder on Instagram.
This post may contain affiliate links, which means if you make a purchase from my link I may make a small commission at no cost to you. For more information, visit my disclosures page.
Let it Snow Holiday Party Ideas
Using my printables and some party ideas I threw her way, Astrid styled a gorgeous party to say thank you to her husband and recognize his December birthday.
I totally know what it's like to have your birthday overlooked, mine is January 2nd and by that point everyone is tired out from not only Christmas, but New Year's too!
Now I also understand that Christmas gifts can take up a majority of the December budget, but you can still throw a lovely party without spending a fortune.
Below are a few photos from the party styled by Astrid from Picabash, with some additional decor ideas that you can implement on your own.
Mix and match these ideas to come up with something truly special for your own Let it Snow holiday party! This winter wonderland party is sure to not disappoint.
I love all the snowflake details that Astrid used. You can grab similar ones like this set of snowflake ornaments.
Along the back wall, a large silvery vinyl backdrop is used, with a very cool balloon display. I love how Astrid cut out the snowflake from the sign to add a little detail to the balloons. Notice that this snowflake says "Happy Birthday" but the set available for download says "Happy Holidays.'
This set includes a total of 3 signs: 1-8×10″ sign that reads "Let it Snow" and 2-4×6″ signs: "Baby it's Cold Outside" and "Eat, Drink, and Be Merry."
If you have an IKEA by you, be sure to pick up my favorite 4×6″ party frames.
I always love to provide easy access to water, especially when there is alcohol served, and displaying some decorated water bottles is a cute way to incorporate your theme.
Aren't these melted snow water bottle labels fun? You might remember similar water bottle labels from my North Pole Breakfast.
Water bottle labels are so easy to print out, either on card stock or full label paper, and then attach to the bottle.
Note, my water bottle labels are 3 to a page and are 9×2″ so some of the special water bottle label papers won't work. The reason I set my file up this way is I prefer a slightly wider label.
Winter Wonderland Holiday Party Food and Drink
Don't forget to coordinate some fun food and drink pairings that match your theme. Put together a dessert charcuterie board with sweet treats, like this one that Astrid put together.
Can you believe that's a cake! Incredible!
If you are planning to serve a meal, it's so fun to set a lovely table, you can use the same food tent cards as place cards to direct your guests to their seats. Add a special touch with some party confetti from Leonetti Confetti.
Complete your look with a festive outfit
Ready for the party to start? Don't forget to get a little dressed up (or down) and join in on the festive fun, whether it be with a dress that matches the party decor to a T (seriously!), or some pretty snowflake jewelry.
Download your Free Winter Wonderland Party Printables
Whew, if you made it this far, you're probably ready for those party printables.
This set includes the following free printables:
8×10″ Sign
(2) 4×6″ Signs
Water Bottle Wraps
Food Tent/Place Cards
Alphabet Banner (not shown in images)
To access the free printable, sign up for my newsletter below to get access to the password, and then head to the free printable library to download your files. You'll have access to all of the free printables on the blog!
Already have the password? Click here to be taken to the download area.
Hope you enjoyed this Winter Wonderland holiday party. Now go Let it Snow for your own event with the free printables and be sure to tag me in your photos!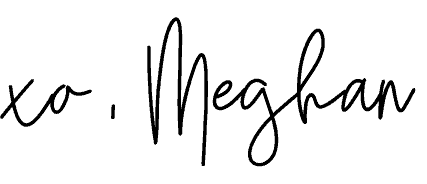 If you like what you see, please COMMENT, PIN, SHARE, or TWEET! I'd appreciate the love!