Wine Gifts for Christmas? Yes, please!
Spread holiday cheer with personalized Christmas wine labels! Wine with personalized labels make great hostess and neighbor gifts for Christmas.
Christmas is just around the corner and every year I worry about finding the perfect gift for people.
But honestly, sometimes it's a simple gesture and a cute printable. People don't need more stuff.
So instead of anxiously picking something that is going to end up in the trash or donation bin, bottle up some Christmas cheer instead.
This post may contain affiliate links, which means if you make a purchase from my link I may make a small commission at no cost to you. For more information, visit my disclosures page.
Christmas Wine Labels
I have been hard at work creating new fun printables for Christmas. One of my favorite items to design are wine labels.
I don't know why but I love the simplicity of picking up a bottle of wine and slapping on a cute, personalized label.
Done and done.
Last year I created some fun labels to embrace the quarantine Christmas life we still may find ourselves in.
I also designed some labels that will live on beyond the pandemic.
Merry Christmask Wine Labels
Mask up and spread cheer with these "Merry Christmask" wine labels.
This set includes two designs and the best part is you can add some personalized text at the bottom for a truly special gift during these crazy times.
Shop Merry Christmask Wine Labels
Merry Covid Christmas
We have all lived through the great toilet paper shortage so why not celebrate what we prevailed through!
Shop Merry COVID Christmas Wine Labels
Santa Christmas Wine Labels
If you don't feel like highlighting the crazy years we've lived through then these labels are for you. In 4 funny versions, you can add a little humor to a front door drop-off, or hopefully a holiday party in the future!
The designs include these funny sayings!
"Dear Santa, Please bring more wine"
"He sees you when you're drinking"
"Santa's Little Helper"
"Forget milk and Cookies. Got Wine?"
Shop Santa Christmas Wine Labels
Which label set will you choose?
Apply Your Personalized Christmas Wine Label
You can print these labels on specialized label paper that already are precut, but I find it easiest to print on full-page sticker paper as sometimes it can be hard to line the design up with the template.
This way, you will simply cut the labels out and the finished product will be correct.
Application Tips
To apply, you don't have to take the original label off in all circumstances.
In fact, I like to place the custom label on the back of the bottle so that the recipient can still see the original wine label.
The back label is much smaller and your personalized label will easily stick over it!
Who needs a little wine gift this year? I know there is someone on your list!
I hope you have a great Christmas season and can find some fun personalized gifts, including shopping small creatives, like myself! It really means a lot each and every time we see a new order come through. Can the same be said by big box stores?
Thanks so much for all of your support!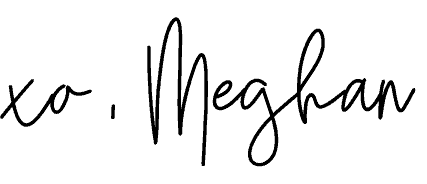 If you like what you see, please COMMENT, PIN, SHARE, or TWEET! I'd appreciate the love!