This post and the photos within it may contain affiliate links. If you purchase something through the link, I may receive a commission at no cost to you. Read my disclosure for more info.
When we moved to our new neighborhood at the end of last summer we were lucky to find a social and friendly neighborhood with people who love to get together.
I've been invited to cookie exchanges and playdates and I'm so excited to get to know my neighbors more as we settle in.
Every month during the school year the neighborhood ladies get together for Bunco night at our community center. I signed up to host for March and it was an easy choice for the theme: St. Patrick's Day!
This post and the photos within it may contain affiliate links. If you purchase something through the link, I may receive a commission at no cost to you. 
I am so excited to share this party and these free printables as part of National Craft Week. Today's post is sponsored by CRAFTWEEK.
How to Play Bunco
Our neighborhood group is not super strict on the rules. While twelve is the standard number to play with, we believe the more the merrier.
We also don't commit to the entire season and require finding subs. We have a Facebook invite and people show up when they can. Some groups are more strict on this. Do whatever works best for your group.
We also only play two rounds because we like to take a little intermission in the middle of the rounds to chat.
We collect $5 from each player; some groups collect $10.
There are three tables with four players at each. Each table has two teams of two plays, Us and Them. Your teammate is the person sitting across from you.
The head table starts the rounds and finishes the round. When the head table reaches 21 points they ring the bell and the round is over.
Some Bunco groups play four games and each round has six rounds, going through all of the numbers of the dice (e.g. the first round you roll for 1's, the second round you roll for 2's, etc.).
Each person will row three dice for their turn.
One person at the table keeps score. Every time you roll the number you're on, you get one point and continue rolling until you no longer roll that number.

Special scoring:

Three of a kind is worth 5 points and is called a Mini Bunco.
The host picks a traveling number (between 1-6). If you roll three of that number, you get a traveling and get to hold a little prize until the next person rolls a traveling. This is usually a little trophy or a fuzzy die.
If you roll three of a kind of the number you are on, you get a Bunco. For example, if you are on 4's and you roll three 4's, that is a bunco. That is worth 21 points.

"Winners Walk, Losers Stay" except at the Head Table. When the round is over, the winners of the head table stay. The losers go to Table 3. Table 3's winners go to table 2 and Table 2's winners go up to the head table.
You can't be on the same team as the last round, so swap seats. The people remaining at the tables must rearrange themselves so that they are not on the same team again for the next round.
At the end, prizes are given out for most buncos, most wins, most losses traveling, and 50/50 wins and losses. You can either have a standard way to dole out the money, or make it random.
Bunco is a ton of fun and a great way to get together with friends each month! If you want to start your own Bunco group then scroll on for printable scorecards and table signs to throw your own Bunco night for St. Patrick's Day.
St. Patrick's Day Bunco Ideas
For our group, hosting means setting up and providing the table snacks and usually either a fun appetizer or dessert that coordinates with the theme.
Everyone brings an app, or dessert, or wine, or something to share. We don't do a full dinner as we start at 7:00 pm after most of our kids are in bed.
For table snacks, we like to keep it simple. Popcorn is always a good choice. Add some Mint M&M's for a sweet addition.
I think I might make some fun boozy cupcakes like I did for my Lucky You party. But you can also pick up some store bought cupcakes and add a little DIY topper.
Take some plastic coins and some four-leaf clover sprinkles and you're all set.
Bunco Decorations
Since we host all of our Bunco nights at our neighborhood community center we typically keep the decor to a minimum.
But that's not to say you can't add a few decor touches to your evening. I know if I was hosting in my home I would go all out!
I found some awesome and budget-friendly St. Patrick's Day decor and paired that with some printables. These flags from Target were $1 each, which I stuck in a faux plant from IKEA. The scarf and flag were from the dollar store.
Add in some cute appetizer plates and you are all set!
St. Patrick's Day Bunco Printables
The St. Patrick's Day Bunco set includes everything you need to host:
Scoring Cards
Table Tally Sheet
Table Signs
Simply fill out the form below and the set will be emailed right to your inbox. You'll also receive the password to all the free printables on the site!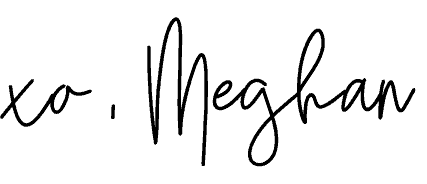 If you like what you see, please COMMENT, PIN, SHARE, or TWEET! I'd appreciate the love!
More Craft Week Party Ideas
Be sure to check out some of my blogging friends for more fun party ideas!
Easy St. Patrick's Day Favors from Mad in Crafts | Pineapple Paper Company's DIY Rainbow Cake Topper | Shrimp Salad Circus's DIY Goodie Bags | Tried & True Creative's Mini Bunny Easter Basket | Paper Bag Stars from Jennifer Perkins | DIY High Five Gift Bag from Crafterward | Painted Nature Scenes On Wood from Sisters, What! | 365 Days of Crafts' Beach Party Favor Bags | Mini Party Garland from 100 Directions | DIY Magnolia Garland from The Country Chic Cottage