This post and the photos within it may contain Amazon or other affiliate links. If you purchase something through the link, I may receive a small commission at no extra charge to you.
6 Party Planning Tips For a Pinterest-worthy Party
I have thrown countless parties over the years — Christmas, birthdays, bridal and baby showers, you name it. I love parties and have learned a lot about throwing ones that don't make you go insane, or broke, in the process.
I'm so excited to share my party planning tips that will help you achieve a cohesive and memorable party. Read on for my 6 party planning tips to a plan a Pinterest-worthy party on a penny pincher budget.
This post may contain affiliate links, which means if you make a purchase from my link I may make a small commission at no cost to you. For more information, visit my disclosures page.
1. Pick a Theme
Pick a theme that's meaningful and you will have so much fun finding the perfect details to coordinate with it. I love finding unique ideas and going with it. From picking the theme and colors, to the entire vibe of the party, you can transform your party by keeping everything consistent.
Below are images from my Lumberjack 1st Birthday party. Everything has a cohesive look.
2. Keep the Menu Simple
Preparing food takes longer than you think. Choose simple recipes or better yet get it catered. This doesn't have to cost an arm and a leg and by choosing a party start and end time that doesn't overlap standard meals, you can get by with small bites.
This is one of the party planning tips that has been life-changing for me. I used to try to make everything myself, and it's exhausting. For my last couple of parties, I got the main meal catered and supplemented with some easy sides and treats and it was so much easier.
Pizza, Chinese, Jimmy Johns, and Chipotle are all tasty and inexpensive options. Check your local grocery store for catering options. These are often far less expensive than you might think.
By choosing a party start and end time that doesn't overlap standard meals, you can get by with small bites.
3. Serve a Signature Drink
Make one signature cocktail or drink and better yet, make a batch of it. Serve your drink in a dispenser or pitcher at a self-service bar so guests can fill up their own glasses whenever they please.
I love making non-alcoholic punches but then providing adults a way to spice up their beverage. For example, the puppy punch below was great for kids, but adults could top their's off with some champagne! I call that a winner.
4. Shop and Plan for Decorations Early
Create a mood board with your theme, color palette, and any known decor items then start scouring local stores and the Internet for ideas.
You don't have to create a digital graphic, just pop in your colors and a few inspirational images so that when you are out looking for decor you can match the look.
Don't forget to shop your own home. I have many examples of using decor items found around my home to add a little extra flair to the party.
I also love finding party decorations that I can use over and over.
Invest in a few high-quality party supplies, such as cake stands. I love Amalfi Decor's stands and trays, like this 3-tiered champagne tray, pictured at my 4th of July Happy Hour, that is versatile for a lot of uses. 
To keep it inexpensive, use party printables to bring the theme alive. You can find so many fun and unique printables around the web, including my own Elva M Design Studio Shop.
Many shops offer instant downloads that provide you with the files immediately, or get a truly custom set made.
My puppy party package is so easy to use to create a truly custom-feeling party.
5. Do as much as you can beforehand
I repeat, do as much as you can before the party is even close to starting.
A few days to even a week before, start getting your decorations in order. Prepare foods that are fine to sit overnight and make sure all supplies are ready to go.
While Amazon Prime Now is handy, it's stressful waiting for the printer ink to show up when you run out the night before the party. I know this from experience.
Make sure you have plenty of tape, white card stock, and printer ink on hand. I also love using 3M command strips for hanging temporary displays on walls. See this list of 50+ Party Supplies for Entertaining Success.
6. Enjoy the party
Of all of my party planning tips, this last one is pretty important. Don't stress if everything doesn't come together exactly as planned. Most of the time you are the only person that will realize something is missing.
Every time I throw a party, I forget some piece of decor that I was planning on displaying. This is also a good reminder to make a list and keep all your supplies together, but that's besides the point. Just don't sweat it.
The most important aspect of a party is that guests are happy, and 9 times out of 10, if you're having a good time, they will too. So go grab yourself that signature drink, turn up the tunes, and chat with your party guests.
The most important aspect of a party is that guests are happy, and 9 times out of 10, if you're having a good time, they will too.
I hope you found these party planning tips helpful; you now have my formula to throw a Pinterest-worthy party.
Do have any party planning tips that you swear by? I'd love to hear about them, please comment below.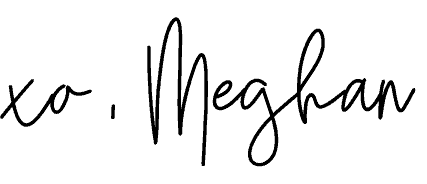 If you like what you see, please COMMENT, PIN, SHARE, or TWEET! I'd appreciate the love!