This post and the photos within it may contain Amazon or other affiliate links. If you purchase something through the link, I may receive a small commission at no extra charge to you.
Harry and Meghan will be wed next weekend on May 19th, and it's the perfect excuse to get gussied up and host a brunch. Here in the States, the wedding will take place in the wee hours of the morning. I recommend recording it and hosting a party at a reasonable hour with some friends.
In this post, I'm sharing decoration ideas to decorate a royal wedding viewing party for around $100. Ok, the grand total, at the time of this post, is actually just over $100, but I'm sure you can scrounge up a little extra change. All of these items are available on Amazon Prime, so there's still plenty of time to order and get your goodies before the Big Day!
Don't forget to also snag the Free Royal Wedding Viewing Party Printables, which coordinate with these decor ideas.
This post may contain affiliate links, which means if you make a purchase from my link I may make a small commission at no cost to you. For more information, visit my disclosures page.
Royal Wedding Decoration Ideas
For this Royal Wedding Viewing Party I went with the traditional Union Jack colors of red, white, and blue, and added in some gold. I love how vibrant and bold this color scheme is. It's so simple to add in some nice touches from this color scheme, with items you might already have around your house, including a white tablecloth and a white or gold cake stand.
1. Union Jack Flag 2. Crown Cake Topper 3. Blue, Gold, and White Tissue Poms
4. Sequin Table Runner 2. Chair Back Sash 3. Gold Flower Vase
7. Red Paper Dinner Plate 8. Blue Paper Dessert Plate 9. Gold Plastic Cutlery
Royal Wedding Viewing Party Decorating Ideas on a Budget
Brunch is a fun and easy occasion to decorate for. All you need is your dining table, and throw in a fun dessert table. I typically style my the console table in my living room, but a dining room hutch or bar cart would work great too.
First, hang the Union Jack Flag as your backdrop and hang some tissue paper poms around it. You can also attach these directly to the wall.
Display a simple store bought cake (or make your own if you are feeling adventurous) on a cake stand that you already have on hand or if you need to purchase one, this red and white one is super cute or this white one is elegant with the lace detail (note, this is not included in the $100 budget). Place the crown cake topper on top for a simple and elegant look.
You can place some cute printable signs on the table to complete the look. Might I suggest adding in a little bar display with some champagne and orange juice too? Weddings call for a champagne toast!  
Now for the table setting!
Use a white table cloth that you already have on hand (or purchase this one), and then lay down the blue sparkly sequin table runner. It also comes in red if you prefer.
For the centerpiece, place the gold vase in the middle of the table and you'll add roses or other festive flowers to it. You can use tape and/or floral foam to arrange the flowers in a pretty display. Trader Joe's is a great place to pick up inexpensive roses.
For each place setting, you'll put a red dinner plate down first, with a blue dessert plate on top. You can add the gold napkin, either underneath the blue plate or try out a fancy fold. Add in the gold plastic cutlery to each place setting. Using disposable products will save on cleanup, but you can also use regular dishes if you choose and pick up some nice cloth napkins like these at World Market.
Don't forget to add a champagne flute to each spot. Finally, add a red chair sash for a fun detail. They come in a set of 10 so there's plenty to tie on.
The good news is you'll certainly find uses for most of these items again!
Want even more ideas for your Royal Wedding Viewing Party?
These extras are way too fun to pass up! Add in one or all, you can't go wrong with some of these additional details, especially that fascinator, which would complement your party outfit up with the decor so nicely.
This gold dessert stand is a beauty and so versatile as you can flip the tiers either direction depending on what you are displaying. This one isn't available on Amazon Prime, but I sure want to make it mine some day. It would be so pretty to display little petite fours on it. I might just have to pay for expedited shipping…
Those little gold crown brooches would make a darling favor for your guests. They come in a set of 12 so there's one for everyone! Place one at each table setting.
1. Amalfi Decor Tiered Dessert Stand 2. Gold Crown Cake Topper (a second option) 3. Gold Cupcake Wrappers
4. Set of 3 Gold Candlesticks 5. Fascinator 6. Gold Crown Brooch Favors
I hope this selection of products makes your Royal Wedding Viewing Party planning stress-free! I'd love to see how you put it all together, so don't forget to tag me on social media @elvamdesign with hashtag #elvamdesignstudio.
Cheers!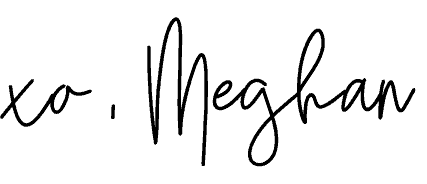 If you like what you see, please COMMENT, PIN, SHARE, or TWEET! I'd appreciate the love!