This post and the photos within it may contain Amazon or other affiliate links. If you purchase something through the link, I may receive a small commission at no extra charge to you.
Pop the bubbly and pour some brews. We're here for an afternoon of celebrating the bride and groom.
Last Summer I planned and co-hosted two couples wedding showers for my male cousins and their fiancées.
I shared the Rosé and IPA Before the Big Day couples wedding shower and today I'm excited to finally share this Bubbles and Brews Before the I Do's couples wedding shower.
Don't they both have such a nice ring to it?
This post may contain affiliate links, which means if you make a purchase from my link I may make a small commission at no cost to you. For more information, visit my disclosures page.
Bubbles and Brews Before the I Dos Couples Wedding Shower Theme
I am a huge fan of bubbly and when my cousin and his bride to be got engaged, I bought one of those giant bottles and we all passed the bottle around the campfire on our annual camping trip. It was really classy, I tell you!
So when it came time for their shower I thought it would be a ton of fun to pair champagne and beer into the shower theme. Away I went to search Google and when I saw this theme, I said "that's it!"
Couples Wedding Shower Dessert and Drinks Table
We held the party in the community room where my grandmother lives, which includes a full kitchen, tables for eating, and a seating area.
As much as I love hosting in my home, sometimes it's nice to host elsewhere so you don't have to worry about cleaning up before the party and getting your house back together after.
As in most of my parties I created one focal point: the dessert and drinks table.
Focusing on one table can cut down on the time it takes to prep for the party, which is a huge benefit when real guests are about to arrive.
First I hung up a shower curtain and foam white flowers for the backdrop, both of which I reused from the Crown Thyself Brunch from a couple of year's ago.
You don't need much to decorate as the pretty mimosa bar and dessert provide a lovely spread.
Add in a fun table cover, some flowers, and some rustic elements like cut wood slides. I love the mix of wood and galvanized metal.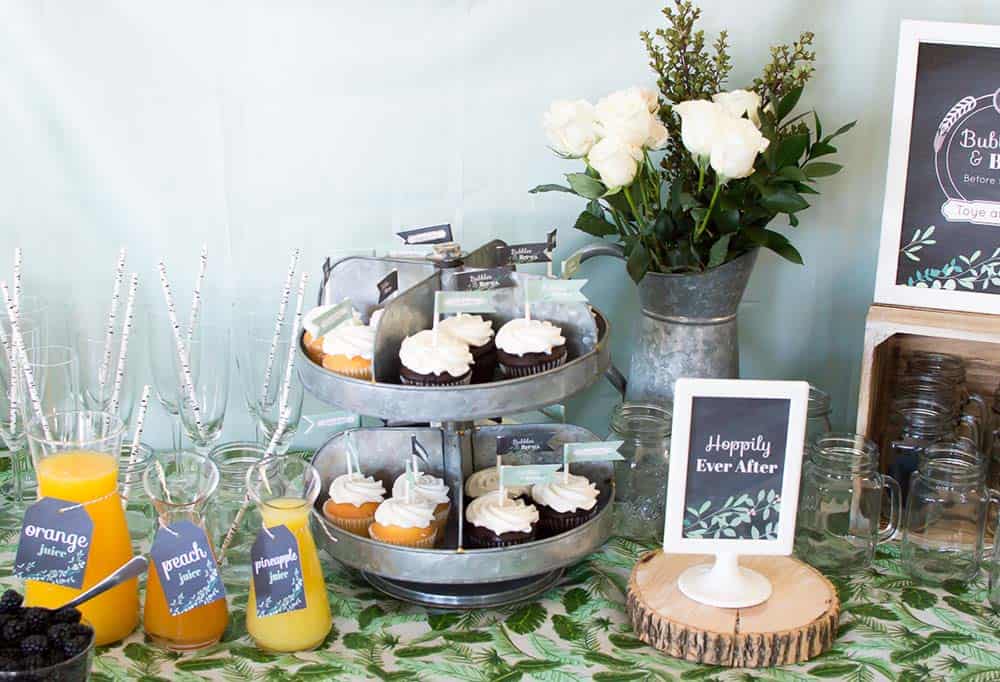 Bubbles and Brews Couples Shower Mimosa Bar and Local Beer
Since our theme centered on bubbly and brews, we of course had a mimosa bar and beers in growlers from local breweries.
We had a variety of juice options for people to add to their champagne:
Orange
Cranberry
Pomegranate
Peach
Pineapple
Orange, Peach, Mango
We also provided strawberries, blackberries, raspberries, and blueberries for a fun topping.
Add in some cute tags to the juices, rustic birch straws, and a sign and the mimosa bar is open for drinking!
I used my rustic box to add a little height and display a variety of glasses, including some fun "Save Water, Drink Beer" glasses from Dollar Tree.
Adding in a little sign with the theme and the bride and groom's names is cheap and easy decor.
I love using mason jar drinking glasses. Some are from a bridal consignment store that I first snagged for my son's lumberjack first birthday, and the rest are from Dollar Tree.
Such a great find that I now store these in my kitchen island cabinets so they are always ready to be used.
I created a ton of signs with punny sayings that really brought the theme into the decor.
I thought it would be fun to gift the bride and groom some fun drink glasses to use during the party. These extra large wine and beer glasses were grabbed at Dollar Tree.
I wrapped some decorate greenery around the handles for the bride and groom. I had planned on putting vinyl on the glasses, but I ran outta time! I think adding Bride and Groom would be a great touch.
Bridal Shower Cupcakes
Since we were buying so much bubbly and beer I wanted to keep the rest of the party pretty low cost. I grabbed white cupcakes at Target Bakery because you can always dress things up yourself.
Little flags on lollipop sticks adorned each one for a simple and classic look.
The cupcakes were displayed on this galvanized metal-tiered tray that I found at Home Goods.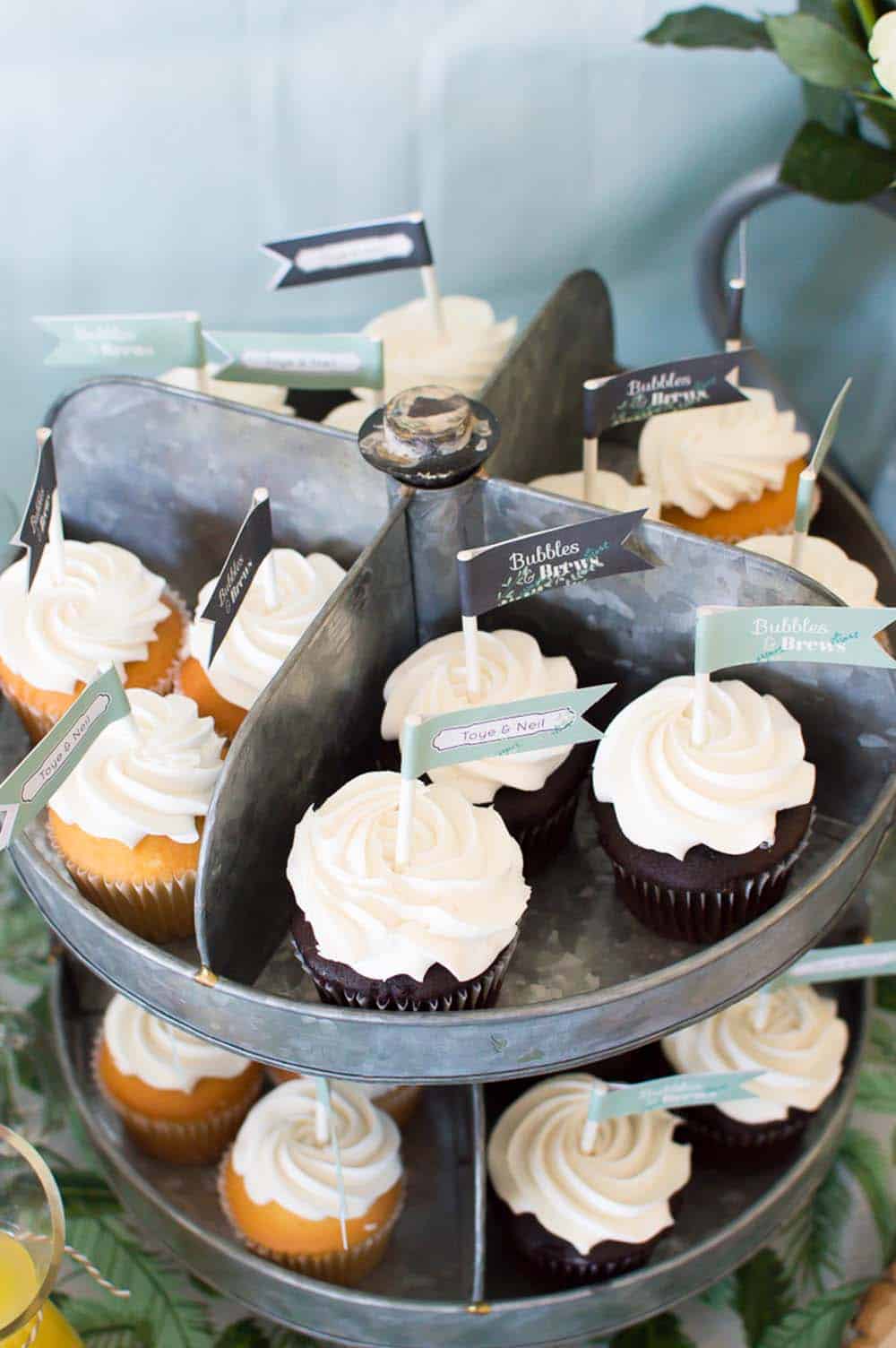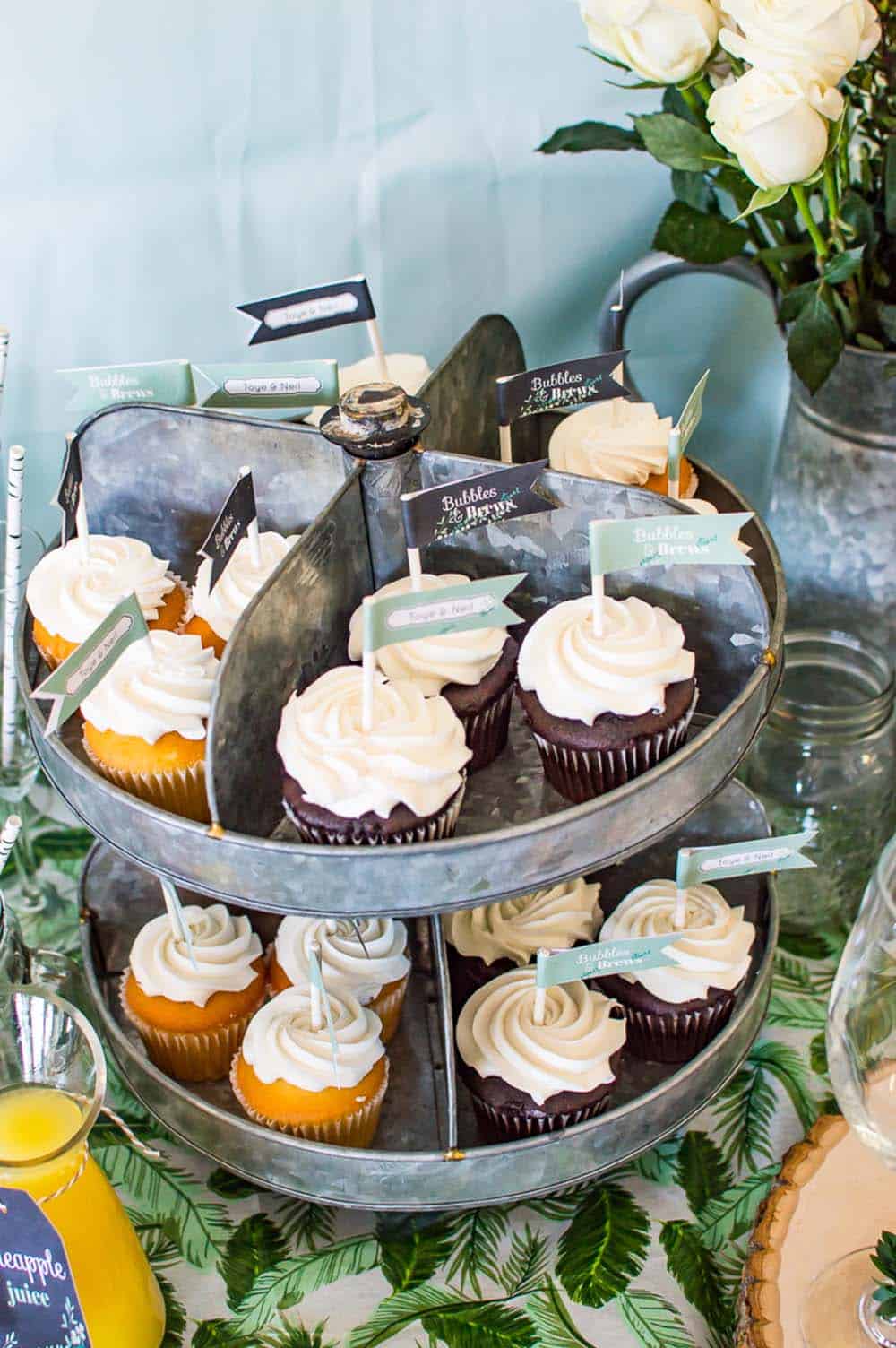 Share a Date Night Activity
We wanted the shower to be more conversational so we didn't plan any traditional bridal shower games.
Instead, we asked guests to share a date night idea for the bride and groom. It's always fun to get new ideas for dates instead of the fallback dinner and a movie.
I created some little cards and we reused the mint suitcases I bought for the Baby BOYage baby shower.
Other Party Details
While I didn't get any photos of the food, we served some family favorites like our go-to chip dip and sloppy joes. These burlap and lace dinner plates fit in with the decor nicely, as well as these greenery-themed beverage napkins.
We kept the tables pretty simple. I pulled out the potted succulents from the Crown Thyself brunch. These particular hexagon planters are not currently available on Amazon, but I found this cute set of pastel succulent planters that would work nicely.
The ampersand is home decor I had around my house. Always shop your home!
There you have it, the Bubbles and Brews Before the I Dos wedding shower was a ton of fun to design and style.
---
Purchase the Party Printables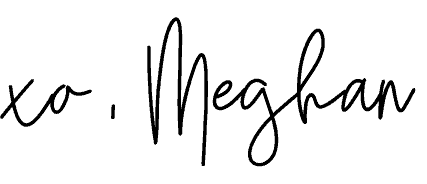 If you like what you see, please COMMENT, PIN, SHARE, or TWEET! I'd appreciate the love!