This post and the photos within it may contain Amazon or other affiliate links. If you purchase something through the link, I may receive a small commission at no extra charge to you.
Every day is a rosé kind of a day. Grab a wine-inspired free printable for your happy hour. 
Summer wine, aka Rosé, is my absolute favorite drink of choice on a hot and humid day.
Well to be honest, sometimes I prefer margaritas, and lately, I'm enjoying a citrusy bourbon drink ever since I bought a bottle for Dashing Daddy Drinks (I'll have to share that recipe another time).
But when I want wine in the summertime, it's 9 times out of 10 going to be a rosé, especially if the sun is still shining. Pretty much any Summer day is the perfect Rosé kind of day! 
This post may contain affiliate links, which means if you make a purchase from my link I may make a small commission at no cost to you. For more information, visit my disclosures page.
It's a Rosé Kind of Day
Today I'm sharing some easy ways you can throw together a Rosé Kind of Day gathering that is perfect for an at-home date night, girlfriends get together, a bridal shower, or simply because you feel like a glass of the pink stuff.
There's absolutely nothing wrong with that excuse, by the way!
I'm also excited to share this free "It's a Rosé kind of day" printable. Download it at the bottom of this post.
Putting this together was a breeze and with the steps below you will be able to put together your own get together. If you do, I hope you'll share some pictures of your lovely setup with me.
 It's a Rosé Kind of Day
To get things started, I put together a mood board that incorporates several of the elements I'm going for. Mood Boards are great because they help tell the story of the style you are going after by incorporating images, colors, and textures.
With a mostly pink color scheme and pops of gold, along with fresh blooms — roses — and lovely little desserts like macarons, my mood board evokes a feminine touch.
Buy a bottle (or two) of Rosé wine
Pick up your favorite bottle of rosé wine. I chose both a sparkling and a traditional bottle of rosé.
Like any other wine, there are many economical varieties available. To be honest, I usually try to stick around the $8.99 – $15.99 price tag and I'm rarely disappointed.
Nibbles and snacks for hungry guests
With all that wine consumption, it's a good idea to provide some small bites for your guests. I love how easy it is to put together a charcuterie tray with many little options that will surely please.
Here I've picked up two different types of cheese, Brie and Manchego, and two different types of meat, prosciutto and a sopressata salami.
Add some apples and a few nuts and your charcuterie tray is gorgeous and full of delicious nibbles. Finish it off with some crackers and olives on the side and your guests will be satisfied.
If you want to add dessert, I recommend French macarons or little petit fours that are easy to eat in one bite to continue with the hands-only theme. No utensils needed!
Add fresh blooms and candles
Whether you grab a $9.99 bouquet from the Grocery store, hit up the farmer's market, or stop by your local florist, fresh flowers can really brighten up your gathering.
I have been buying fresh blooms almost weekly now and it's really boosting my mood. It all started just a few weeks ago when I went to Bachman's, a local Minnesota florist, and bought a delightful bouquet that I dressed up for the Fourth of July just because I needed a mood booster.
I'm now on my third week of fresh blooms.
Add a Rosé Kind of Day sign
Finally, a little sign that reads It's a Rosé Kind of Day, that tells your guests the reason for the celebration is a simple and fun addition to your spread.
This 4×6″ sign fits perfectly in my favorite IKEA Tolsby frames, of which I have a million of.
Flowers, candles, and a sign are all the decorations you need but this DIY Press for Rosé doorbell sign would be a cute addition too. Let the wine and the nibbles speak for themselves and make room for plenty of glasses to be shared around your table.
Download the Rosé Kind of Day Printable
To access the free printable, sign up for my newsletter below to get the password. You'll have access to all of the free printables on the blog!
Already have the password? Click here to be taken to the download area.
Time to sit back and enjoy the Rosé
Pop the bottles and pour yourself a glass, your party is all put together. Sip, sip, hooray, it's time for rosé.
If you are looking for more rosé wine recipes, you'll want to check out these 14 Summer Sips with Rosé Wine.
Hope you enjoy! Cheers!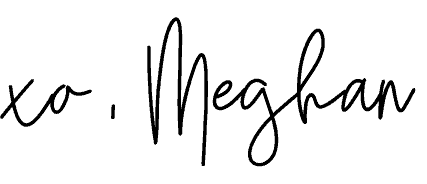 If you like what you see, please COMMENT, PIN, SHARE, or TWEET! I'd appreciate the love!