This post and the photos within it may contain Amazon or other affiliate links. If you purchase something through the link, I may receive a small commission at no extra charge to you.
Don't be late for this very important date… join us for tea at this Tea Party Bridal Shower.
Alice's Adventures in Wonderland makes a great theme for bridal showers, baby showers, and birthdays no matter the age! It was so fun to take a leap down the rabbit hole and create some fun printables, which are used in delightful ways throughout the party.
Today I'm sharing all the details on this bridal shower collaboration with Astrid, the founder of Picabash, an online party vendor directory.
You might remember the Let It Snow Party that Astrid styled for her husband's birthday using my free printables last Winter, and we teamed up again for her friend's Spring bridal shower.
Highlights from this Alice's Adventures in Wonderland party: 
A lovely tablescape full of delicate details
A menu full of dainty eats and sweet treats, including some gorgeous custom sugar cookies
Pretty printables to tie in the party theme throughout the event
A whimsical photo booth to take party snaps with the bride-to-be
This post may contain affiliate links, which means if you make a purchase from my link I may make a small commission at no cost to you. For more information, visit my disclosures page.
Tea Party Bridal Shower Ideas
Invite + Printables
Astrid desired to recreate the forest scene where Alice and the Mad Hatter partake in a very upside down tea party.
With pretty florals as the main design of the printables, we threw in lots of fun Alice's Adventures in Wonderland-esque details such as quotes from the book, clocks, and keys to pull the theme together.
The invite is the first thing that guests see and it sets the tone of the party.
Astrid invited guests to join for a tea party bridal shower and warned:
"Don't be late, it's a very important date."
DIY Welcome Signage
Guests were welcomed to the Bridal shower with a unique DIY sign full of arrows that directed guests every which way. They included phrases such as:
"This Way"
"Go Back"
"Turn Around"
"Wrong Way"
Tea Party Tablescape
Using pretty linens, with delicate lace details, cloth napkins, and place cards for each guest, the party table is a welcoming retreat for guests to enjoy a cup of tea.
I love the pretty tea cups and plates. Search thrift stores and garage sales for unique sets and don't worry if they don't match.
Astrid used real cutlery in a gold finish, but this set of plastic gold utensils is the perfect touch if you are looking for a disposable option.
To Eat and To Drink
I love when party planners coordinate the menu to the party theme, and Astrid did just that. We paired the tasty bites with signs and flags that said:
"Eat Me" and "Drink Me"
"This one makes you smaller"
"This one makes you taller"
… you get the idea!
Bridal Shower Menu
To Eat:
Salmon and cucumber sandwich cake
Egg salad sandwiches
Broccoli and cheese quiche
Fruit kebabs
Macarons
Sugar cookies
Fruit tarts
Birthday cake
To Drink:
Spring punch
Assortment of teas (missing from the menu below, oops!)
I took her brunch menu and created a coordinating printable, which Astrid paired with some signs that shared quotes from the book. I love party signs that use fun quotes like these do.
Signs are an easy and inexpensive way to tie in the party theme.
Photo Booth
Oh what fun it is to have a photo booth to capture the day with the bride-to-be and all the guests. Astrid set up a whimsical photo booth full of delightful details that are all Alice's Adventures in Wonderland inspired:
Flamingo lawn ornaments (these are from Dollar Tree, but Oriental Trading has a similar set if you can't swing by the store).
"This Way, That Way" sign. (Bring it inside to repurpose once all guests have arrived).
Pinwheels on striped straws
DIY "Down the Rabbit Hole" legs centerpiece
"Take Me" Farewell Favors
Favors are always optional but they sure can be a sweet touch to close out the party.
My advice is to keep party favors simple and inexpensive.
Astrid sent the guests on there way with a cute favor box, which she tied on an antique skeleton keys and a tag that directed guests to "Take Me." The box filled with candy; it can't get any simpler than that!
Some other party favor ideas that go well with this theme include:
Whatever you decide, your guests are sure to have a wonderful time in Wonderland.
I hope you enjoyed this Adventures in Wonderland Tea Party Bridal Shower. Be sure to hop over to Picabash and check out the new party vendor directory when planning your next party. Astrid's vision is to bring together party vendors and hosts to make the planning process easier.  
Vendor Recap:
Party Styling and Photography: Astrid from Picabash
Printables: Elva M Design Studio
Favor Boxes, Flamingos, Moss, Lanterns, Paper Straws: Dollar Tree
Faux Green Grass, Antique Skeleton Keys: Amazon
Other fun decoration ideas found on Amazon:
Party supply ideas from Oriental Trading: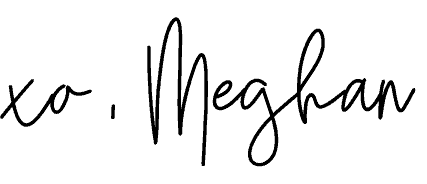 If you like what you see, please COMMENT, PIN, SHARE, or TWEET! I'd appreciate the love!