This post and the photos within it may contain Amazon or other affiliate links. If you purchase something through the link, I may receive a small commission at no extra charge to you.
It's May, which means it's the kickoff to wedding season! Yay! Last Summer I had the joy of throwing two couples' wedding showers for my male cousins and their fiancées.
I'm so excited to finally be sharing this Rosé and IPA Before the Big Day Couples Wedding Shower.
My Aunt, Janet, joined me in co-hosting and took charge of the food, while I planned out the decor, drinks, and desserts. Read on for all the details!
This post may contain affiliate links, which means if you make a purchase from my link I may make a small commission at no cost to you. For more information, visit my disclosures page.
Rosé and IPA Before the Big Day Couples Wedding Shower Theme
I'm posting these a little out of order as this wedding shower was actually the second one of the Summer. For the first shower, we threw a Bubbles and Brews Couples Wedding Shower theme, and when we asked this bride and groom what they would like for a theme, they said "something similar."
I started brainstorming some options. Who doesn't love Rosé wine on a hot day? Or maybe you are more of a beer connoisseur? Why not combine both into something everyone will love.
We set our sights on a couples wedding shower that had plenty of feminine highlights with a few masculine touches so that we didn't alienate all the guys. We invited over family for a backyard bash and said cheers to the future bride and groom.
Tip: If you are looking for ideas to throw a Rosé bridal shower theme, you could easily remove the IPA/beer details and host a Rosé Before the Big Day bridal shower theme, which is very popular these days.
Rosé Bridal Shower Dessert and Drinks Table
I always love to have one main table to decorate, especially when it's for a real party! There is nothing more terrifying than scrambling to finish setting up a party (and grabbing photos) before guests arrive, and it always takes more time than you think it will.
My advice is to prep what you can early. I always have good intentions to get as much done the night before, but it doesn't always work out.
Keep it simple.
Rosé Table Decor Elements
This dessert and drinks table came together by using a pink plastic table cover and table skirt and then using a sparkly rose gold table runner.
While linens certainly look best, it's ok to go the plastic route, but I do recommend adding some elements on top to soften the look. 
Add in some flowers and greenery, along with printable signs. I love adding printable to parties because they are really easy ways to add in elements of the theme. However, for this party, I included far less than I normally do. 
Bridal Shower Cake
I set up the cake on this rustic box that is so versatile. I have used it many, many, times before to set up a hot cocoa bar, display fun drink cups for St. Patrick's Day, and give party decor some height. Having varying height helps the eye focus in on areas you want to highlight. Use boxes, crates, and cake stands to achieve this.
And omg, that cake stand! It's a beautiful rose gold Amalfi Decor cake stand, which proudly displays an ombré pink rosette cake from Target Bakery.
Rosé Wine and Beer Custom Cookies
I reached out to The Polka Dot Cookie for custom sugar cookies for this event. Kelly, the owner and baker, is amazing at taking design direction and running with it.
She produced the most gorgeous sugar cookies for this theme, including rosé wine glasses, frothy beer glasses, rosette flowers, and a design that matched the invitation and other signage. I was thrilled when I saw them!
Not only were they beautiful, they were delicious too!
Drinks: Serve Your Favorite (and Affordable) Rosé Wine and IPA Beer
On one end of the main party table I set up a bar, complete with a cute "Bar" sign. We served a selection of drinks which, of course, included Rosé wine and IPA beer, among other lighter beers.
We kept most of the beer in a cooler and all of the wine in this beverage tub that I pull out for almost every party.
Don't be afraid to ask guests to contribute a six-pack or a bottle of wine. 
Rosé Wine Sangria Recipe
I also made Rosé wine sangria that I served in a large mason jar drink dispenser (similar).
Start with approximately 1 cup of vodka
Add a bottle of rosé wine (tip: use boxed wine to keep the price low)
You can sweeten it up with a little sugar or honey
Add in some frozen peaches, strawberries, or any fruit that you desire
Let this chill in the fridge for several hours before serving
Ta da. Easy peasy. Don't overthink sangria, just about anything works.
If you are looking for more rosé wine recipes, you'll want to check out these 14 Summer Sips with Rosé Wine.
I loved these cute little beverage napkins. The beer and rose gold striped beverage napkins are from Sprinkles & Confetti, an online party supply shop.
Jackie, the owner, will help you curate a selection of party supplies that are perfect for your theme and everything is shipped right to your door. Talk about easy! 
I picked up the Rosé All Day napkins from Total Wine. I'm always on the lookout for cute cocktail napkins. Home Goods is another good spot to find a fun selection.
Finally, add some pretty rose gold cups and rose gold straws.
DIY Details: Press for Rosé Sign and Beverage Glasses for the Bride and Groom
Nothing can beat the original House of Golightly real ringing Press for Rosé doorbell, but this DIY one is great for an inexpensive version for the party.
Check out the Press for Rosé sign tutorial and grab the free printable here.
(Pssst… If you are ever looking for a gift for yours truly, I'd love the Press for Champagne version, since that's my thing!)
The drink glasses were a cute little DIY gift to the bride and groom and gave them fun glasses to cheers with their wedding shower guests.
I made them in minutes with a beer and wine glass from The DollarTree and black vinyl that I cut out with my Silhouette cutting machine. 
I love how the entire table came together.
Easy Couples Wedding Shower Food: Walking Taco Bar
If you are serving alcohol it's important to have some food on hand. That said, it doesn't have to be overly difficult or expensive to put together a buffet. We opted for a walking taco bar!
We picked up a big box of Doritos and hung them in a fun display by clipping them to twine with clothespins. You could pick up a selection of different chips – Fritos and Cool Ranch Doritos – for a variety of flavors.
Crockpots full of ground beef, chicken, and queso dip, along with bowls full of fun toppings (tomatoes, lettuce, cheese, jalapeños, salsa), and fruit and veggies, make this self-service buffet so easy for guests to create a unique and delicious walking taco.
Additional party supplies included some gorgeous striped rose gold dessert plates from Sprinkles & Confetti and these rose gold scalloped dinner plates from Oriental Trading. Add in some rose gold plastic cutlery. Everything is rose gold, of course!
I wish I would have gotten a picture of the place settings. Alas, I was scrambling to prepare everything before the party started!
Once guests arrived, it was time to eat, drink, and say cheers to the future bride and groom!
I hope you enjoyed this Rosé and IPA Couples Wedding Shower.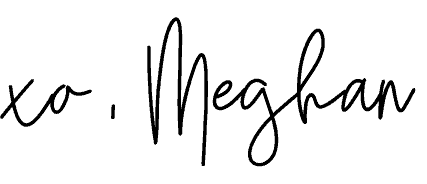 If you like what you see, please COMMENT, PIN, SHARE, or TWEET! I'd appreciate the love!