Spread cheer! Free Christmas Wine Labels
'Tis the season for giving! I've started my list and am on the hunt for inexpensive, yet thoughtful, gifts for a plethora of people I want to appreciate this holiday season.
It always seems like this season is so busy and every time I tell myself to start earlier but then I don't.
As we sift through the options, it's easy to feel like you're surrounded by so many things. While I might hoard party supplies (sorry, not sorry), I truly am trying to minimize the amount of stuff I have in my home.
So when it comes to gifting, I don't want to choose something junky that will be forgotten in a day. Instead, I rather create moments.
I love gifting wine or chocolates, or other deliciousness that help us savor the moment, but I take it one step further with a special touch, by adding a personalized wine label! Today I'm sharing these Free Christmas Wine Labels.
So when it comes to gifting, I don't want to choose something junky that will be forgotten in a day. Instead, I rather create moments.
This post may contain affiliate links, which means if you make a purchase from my link I may make a small commission at no cost to you. For more information, visit my disclosures page.
Free Christmas Wine Labels
I'm making it a bit easier for you to personalize the perfect holiday hostess gift by offering these Christmas wine labels as a free download!
Don't forget this is an easy option to gift neighbors, coworkers, friends, and family!
Download these wine labels and then open in Adobe Reader. If you don't have this, you can download it here. It's easy to personalize, all you have to do is edit the form fields.
Then print on full label paper, cut out, and attach to your wine bottle.
It's your choice if you want to remove the existing label. My trick is to keep the original label on, but put my personalized label over the backside label. The backside label is usually much smaller and can be completely covered by your label.
Straight wine bottles (Cabernet) typically work better than curvy ones (Pinot Noir). If you do go with a curvy one, you might have the trim the label down a bit, or be ok with a few air bubbles.
Add a tea towel for an extra touch
I love gifting tea towels. As ones get past their use, it's always nice to have a fresh one, and who doesn't love a holiday version?
A great spot to look is the Target dollar spot. Each year they typically have a few to choose from. But if you're short on time and need something on Amazon Prime, I'm sharing a few good ones that you can order from Amazon below:
This red and black buffalo check set matches the theme.
But I love these two wine related towels:
"The weather outside is frightful, but the wine is so delightful" (buy it)
"I'm Dreaming Of A White Christmas BUT If The White Runs Out I'll Drink The Red" (buy it)
Download your Free Christmas Wine Labels
To access the free printable, sign up for my newsletter below to get access to the password. You'll have access to all of the free printables on the blog!
Already have the password? Click here to be taken to the download area.
Hope you enjoy these free Christmas Wine labels.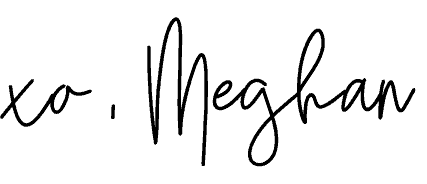 If you like what you see, please COMMENT, PIN, SHARE, or TWEET! I'd appreciate the love!