This post and the photos within it may contain Amazon or other affiliate links. If you purchase something through the link, I may receive a small commission at no extra charge to you.
Rev up your engines for a race car birthday party full of fun ideas and amazingly awesome race car printables.
My middle son, Everett, never stops moving. He's got a little engine inside that won't stop.
Always moving, always running, jumping, and chattering away. He's got a fierceness to his wild ways.
He certainly keeps me on my toes…
But he's also Mr. Lover Boy, telling me he loves me and wanting to snuggle up next to me.
When we were deciding on a birthday theme for his 4th birthday, it was a no brainer to plan a race car birthday party.
This post may contain affiliate links, which means if you make a purchase from my link I may make a small commission at no cost to you. For more information, visit my disclosures page.
Race Car Birthday Party Ideas
For every party I plan, I think about my color scheme and vibe of the party.
Sticking with traditional colors of black, white, and red allowed me to reuse many items I already had on hand, such as many checkered flags from last year's Monster truck party.
I also added in pops of blue and yellow to round things out.
I hope you love all of the fast and furious details from this high-octane race car birthday party.
Read on for all of the fun race car birthday party details and shop the printables to kick your own party into high gear.
Grab a Pit Pass at the Welcome Table
This was one of my first parties in my new home and it was fun to find new spaces to decorate.
I try to stick to a few key areas to really bring in the party theme and always like to do a little "welcome" area.
On a small table I displayed a couple of signs, including a call for guests to grab a pit pass and join the crew.
These VIP Pit Passes are easy to put together with vertical badge holders and lanyards. Such a fun way to get guests in the spirit of the party!
In my old home, I used to decorate my console table in my front entry. That same table currently sits in the hallway that leads into our great room, and I used it for an adult Bloody Mary bar alongside the welcome table.
On the wall, I hung these black and white checkered hanging decorations, which would also be easy enough to hang paper squares.
I have a collection of mason jars that I picked up from both a bridal consignment shop and Dollar Tree.
It seems that I am always misplacing my drink at parties, so these custom label wraps were an easy way for each party guest to claim their glass.
These "Fuel" boxes can be used more than just popcorn. Slip in some waxed checkered paper to keep food from sweating through the cardboard.
Include a few fun fixings, like sausage sticks, pickles, and blue cheese stuffed olives for guests to garnish their drinks.
other
Birthday Party Ideas
Race Car Birthday Party Dessert Table
For the dessert bar, I put a folding table in front of our fireplace and used the mantel as another spot to decorate.
This tissue tassel banner was easy to create with four of these tissue banners in red, blue, black, and white. Simply separate the tassels from three of the banners and staple them on to the fourth, rotating the colors.
The printable name banner can be printed on white card stock and clipped over the tissue tassels.
A 16×20″ Start Your Engines poster sits atop and is used to take some of the focus away from the TV. I spy my husband in the glare!
Have a Costco membership? I love their pricing and quick turnaround on this size. (Costco may have closed all in-store print centers but they ship. Plan ahead.)
Using some canned goods from the pantry, I wrapped them with printables to create oil cans.
I love adding a few signs to continue the party theme. These race car ones are so much fun and are available in 4×6″ and 8×10″ sizes.
It's amazing what paper can do — it's why I love printables!
For dessert, we enjoyed cake, cupcakes, sugar cookies, some chocolate covered pretzels, and candy.
These custom sugar cookies carefully followed my printables with incredible detail. If you are local to the Twin Cities, you have to check out Cookies and More by Lisa.
Throw some race car picks into the cupcakes for an easy topper. The inflatable tires were reused from last year.
Fuel Up With Grand Stand Snacks
I have thrown parties at almost every reasonable hour, but brunch parties, as we did for Everett's lumberjack-themed first birthday, are one of my favorites.
It's a fun way to kick off the morning; however, it does leave less time to prepare so it's important to choose simple brunch buffet options to avoid an anxious mama.
I personally like to keep cooking for a crowd to a minimum, so I usually choose to cater or buy pre-packaged goods from the grocery store.
This spread was relatively easy to put together and included plenty of options for all guests.
I might have gone a bit overboard on the food, but since it was all basically ready to go, it worked out.
Our full brunch buffet menu included:
Quiche (buy ready-made and then warm and serve or prepare your own the night before and bake in the morning)
Pancakes (buy ready-made, warm and serve or flip up a batch the night before and warm in the morning)
Toppings: Fruit, Whipped Cream, Nutella, Syrup
Cheese and charcuterie tray
Baked brie and crackers
Bacon
Fruit
Donuts
Bagels and cream cheese
Croissants
Mini muffins
Yogurt parfaits
Fueling Station Fill Up
Don't be surprised, we had a second fueling station with coffee, water, and mimosas.
Race Car Birthday Table Setting
With a full plate and a glass filled, it's time to sit down and enjoy the goodies.
I set a fun dining table that could second as a little play space for kids. This road tape is so easy to apply and brings hours of fun. It was a lifesaver on an airplane!
Finish the centerpiece by throwing in a few checkered race flags in mason jars.
I used some of the checkered wax paper as individual placemats and topped each with a red plate and tire dessert plate. Don't forget some race car napkins.
Love these party details? Shop the decor from retailers such as Oriental Trading and Amazon. Some items may be discontinued since the time of this posting.
The birthday boy was so excited about his party. We had a ton of fun!
This adorable little race car driver costume was super fun for him to wear at the party, and can continue to be a dress up item later on.
Shop the Race Car Party Printables
I really hope you enjoyed the details of this party!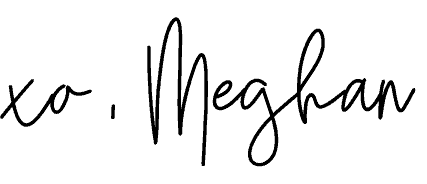 If you like what you see, please COMMENT, PIN, SHARE, or TWEET! I'd appreciate the love! 
Looking for other great birthday party ideas for kids? Check out some of our favorite parties!