This post and the photos within it may contain Amazon or other affiliate links. If you purchase something through the link, I may receive a small commission at no extra charge to you.
I love finding decor pieces that can be used party to party or year to year.
Reusing party decorations is a great option for a couple of reasons: money and space. I'm usually on a budget for party decorations and so I have to be somewhat thrifty with my selections.
My house is also somewhat small, I just don't have the storage space I need to hold all sorts of decoration pieces and items used to style a party. (I've since moved and have WAY more storage but I'm pretty sure my husband doesn't want these items taking over the entire house!)
To combat these limitations, I typically try to reuse party decorations or use similar colors so I can utilize the same supplies for multiple events.
Last year for New Year's Eve, I used black, gold, and white. Guess what colors I chose for this year? You got it: black, gold, and white.
You might think, "Wow, it's exactly the same. How boring!" Except it was a completely different feel to the party and I was able to use a couple of similar decoration pieces, including the centerpieces.
Here's NYE 2016:
I used table cloths hung up as the backdrop, and then hung large glittery and gold numbers that I picked up from Target. This created an extremely inexpensive backdrop. 
Looking at that spread is making me hungry!
Here's NYE 2017:
 I used paper fans as the big backdrop item, which I picked up from My Mind's Eye. I think they make a very striking backdrop.
Many of the rest of the pieces I picked up at Target, including the bunting and the "Kiss me at midnight" banner. You can get that little Noon Year's Eve party sign and sparkling juice label as a free download..
Check out how I was successful at reusing party decorations.
Here's a side-by-side view of NYE 2016 and NYE 2017. What do you see in common?
Hint: The centerpieces…
For NYE 2016, I wrapped them in some sparkly ribbon, but otherwise, they are exactly the same. Except the party vibe is totally different.
I created them using a large cylinder vase, and sticking in black and gold marbled pebbles (I'm not entirely sure what they are called exactly) and then stuck in the gold leaves I picked up on clearance at Michaels, and the little chalkboard stars.
How do you like to reuse decoration items?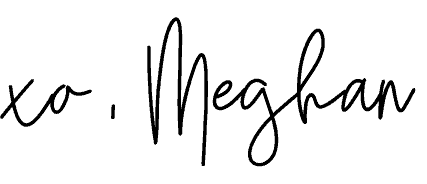 If you like what you see, please COMMENT, PIN, SHARE, or TWEET! I'd appreciate the love!