This post and the photos within it may contain Amazon or other affiliate links. If you purchase something through the link, I may receive a small commission at no extra charge to you.
Decorate for Independence Day with this set of free 4th of July printables.
Fourth of July is one of my favorite holidays. We usually have a BBQ with family or friends, grill up some hot dogs and hamburgers, play lawn games, and enjoy cold beer and delicious drinks.
It's always fun to decorate for the holiday, and our patriotic colors make the perfect color combination. Whoever did the branding for the United States did a great job.
This post may contain affiliate links, which means if you make a purchase from my link I may make a small commission at no cost to you. For more information, visit my disclosures page.
4th of July Printables
Today I'm bringing you some crafty goodness for the 4th of July. You know my favorite crafts are printables, so of course, I went ahead and created some printable 4th of July Decor.
I designed straw flags and a 4th of July banner that you can download and use to decorate your own home.
Take a look at how I styled these Independence Day printables then scroll down to download the files for yourself.
4th of July Party Table Decorations
I recently got a new potting table for my backyard. In case you are interested, it's the Coral Coast Outdoor Potting Table from Hayneedle.com or you can snag it over on Amazon. I'm so excited for the versatility this new table will bring me in styling parties outdoors.
It has a couple of top shelves and a nice big bottom shelf, as well as a wire back that is great for hanging. On the front, I hung this inexpensive Flag bunting. 
That wire back became the perfect place to hang this 4th of July printable banner. Taking inspiration from America, The Beautiful, the bright colors and large flags look perfect clipped to the wire back of the potting table.
I love how using the mini clothes pins saves me a few minutes from assembling the banner together, and I'm able to stagger the flags exactly how I want to.
America, The Beautiful
by Katharine Lee Bates
O beautiful for spacious skies,
For amber waves of grain,
For purple mountain majesties
Above the fruited plain!
America! America! God shed His grace on thee,
And crown thy good with brotherhood
From sea to shining sea!
4th of July Straw Flags
Straw flags are one of my favorite DIY party decor items and they are so easy to put together. Just download and print your file on card stock. Then cut out the straw flags and use an adhesive to attach to some 4th of July straws. Voilà!
It's getting super hot in Minnesota, already. We usually don't have such hot and humid days until August, but it's only June and we are already breaking the 80s and 90s with high humidity.
Many people don't realize that we have crazy weather differences from Winter to Summer. It might even be hotter here than where you live!
I wanted an easy and refreshing drink that could be made ahead of time so I could enjoy the time with guests. There's nothing worse than being stuck in the kitchen or behind the bar.
This Rosé, White, and Blueberry Sangria was the perfect patriotic and refreshing combination.
I love these super-sized acrylic wine glasses which I found at Home Goods, but you can get this similar set. Nobody wants broken glass at holiday festivities.
Thanks for following along as I shared some 4th of July inspiration with you. Go grab your banner and straw flags and get decorating for the 4th of July. Enjoy!
UPDATED: You can now snag Even More 4th of July Decor!
Download the 4th of July Printables
To access the free printable, sign up for my newsletter below. The printables will be sent straight to your inbox and include the entire set for this theme. You'll also have access to all of the free printables on the blog!
Already have the password? Click here to be taken to the download area for all of my 4th of July Printables.
Happy 4th!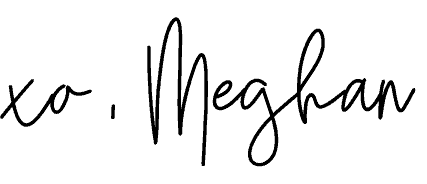 If you like what you see, please COMMENT, PIN, SHARE, or TWEET! I'd appreciate the love!