This post and the photos within it may contain Amazon or other affiliate links. If you purchase something through the link, I may receive a small commission at no extra charge to you.
Don't let social distancing stop the celebrations. Throw a Quarantine Birthday Party with these four party planning tips.
My youngest (and last baby) recently turned one and this year has been kind of a blur with selling our house, moving, and settling into our new home. Then BAM, quarantine hit.
It's been sad not to get to see family and friends for the last several months, especially during his first year where it seems there are so many milestones and babies change so quickly.
It feels like we've been locked away for a quarter of this year and we are slowly starting to emerge.
We have started opening up our bubble a bit, so we hosted a very small gathering to wish this little guy a happy first birthday.
I originally had a different theme in mind but it just didn't feel right, especially as we were keeping the party small. With coronavirus, I decided to lean into the idea after seeing so many awesome quarantine party ideas.
Today, I'm excited to share my own take on a quarantine birthday party.
This post may contain affiliate links, which means if you make a purchase from my link I may make a small commission at no cost to you. For more information, visit my disclosures page.
Quarantine Party Ideas
I am cautiously optimistic (see what I did there?!) that you will love the details from this Quarantine birthday party, including:
Balloon and banner backdrop
Quarantine party printables
Caution tape high chair garland
Watch the video and read on for all of the fun Quarantine birthday party details and tips, and shop the quarantine party printables.
Keep the Guest Count Small
With a socially distanced birthday gathering, it's best if you can keep the guest list small.
The CDC (at the time of this posting) recommends indoor gatherings are 10 or less, and outdoor events are kept to 25 guests or less. Be sure to check your local and state guidelines.
Host Outside
My son's birthday is in May so it was nice enough to set up in the garage and driveway, which is ideal to be outdoors during the pandemic.
If you can't be outside, be sure to open some windows to circulate the air.
Use Printables for Decor
Printables are an easy and inexpensive option for decorations.
As a designer, I use them in all of my parties as a fun way to tie in the theme without spending a ton of money.
One of the big statement pieces was a 24×36″ Quarantine birthday banner that I hung as a backdrop.
I had it printed at Banners on the Cheap. I was really impressed with the quality and found a coupon code that kept the price low.
I also created a stats poster to share more about Owen, such as his height and weight stats, favorite foods, activities, and milestones.
Funny story is I had originally intended to print this on ledger paper (11×17″) and I ordered from Staples. Well they called me to say their printer was not operating. Ok… now what?
I called Office Depot and they said they could get me my file in time — I was cutting it close!
Except on the day of the store was unexpectedly closed. So I ended up printing it at home anyway.
I tell you this story simply to remind you that even a Pinterest-worthy party sometimes has party mishaps happen, but honestly as the planner you are likely to be the only one who knows. My guests were none the wiser.
I had a ton of fun creating the printables for this party and really played into the social distancing recommendations.
The Quarantine party printable set includes:
24×36″ Backdrop

Quarantine 8×10″ Sign "Social Distancing Guidelines"
4×6″ "Quarantine Birthday" Sign
4×6″ "Stay Six Feet Back" Sign
Quarantine cupcake toppers
Food Tent Cards (not shown)
These are so fun and easy to use and many are editable to get a personalized party.
Just Serve Dessert
There is no need to serve a full spread during a socially distanced party, just serve dessert!
The cake was a grocery store bakery cake that I literally ordered the day prior and I picked up the gourmet cupcakes from the store too.
On the cake and cupcakes I added the cupcake toppers. To get a great cut and save time, I used my Silhouette Cameo. Attach the printables to lollipop sticks using a glue dot.
Quarantine Dessert Table
To set it all up, I used a simple folding table and covered it with a black table covering. This has been a great investment and I hope to get other colors soon.
I hung a tissue tassel garland that I purchased from Knoba Studio on Etsy. It adds a lovely pop of color to the front of the table.
I created a quick and simple balloon garland with supplies from Sprinkles & Confetti, using a variety of balloon sizes. I love the mini balloons to fill in any gaps.
For Owen's high chair, I used Caution tape that I picked up at Home Depot. Any hardware store or Amazon will have a cheap roll. String it out around some baker's twine and hang.
Why is it so hard to get a good picture? They are so wiggly. But you can also catch a peek at the Stay Six Feet Back shirt I made for him.
other
Social Distancing Ideas
I hope you love this Quarantine birthday and are staying healthy and safe during these trying times. Owen clearly enjoyed his cake!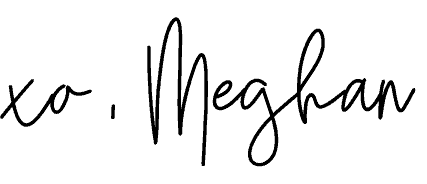 If you like what you see, please COMMENT, PIN, SHARE, or TWEET! I'd appreciate the love!