Lucky You St. Patrick's Day Table setting
Earlier this week I shared my Lucky You St. Patrick's Day Party for the Blog Hop I'm a part of. Check out the main dessert table and bar, along with the food and drinks we enjoyed and don't forget to grab the free printables.
Today, I'm sharing my St. Patrick's Day table setting in this theme.
Lucky You St. Patrick's Day Table Setting
I decorated our dining table because a pretty place setting makes me happy. I used more of the Rainbow table roll to cover our dark table, then layered on some sparkly green mesh.
St. Patrick's Day Table Place Settings
The place settings started off with a plastic gold charger. Looks so fancy but cost $2 a piece!
Then I used paper plates, because with a larger gathering (there were more people than place settings) it makes for much easier cleanup. The napkins are actually bandanas from the Target dollar spot. Truth be told we ended up trading them out for other napkins and I sent one home with each of the ladies in attendance.
The silverware is plastic gold silverware from Target that looks so pretty and doesn't cost a pretty penny. 
Lucky You St. Patrick's Day Party Table Centerpiece
I picked up some dyed grocery store flowers that perfectly matched my rainbow theme.
That gold cake stand (scroll up to the pictures prior for a better glimpse) was the most amazing find. On it, I placed a little glass container that had Rolos candy on the bottom and skittles separated by color on the top. A pot of gold at the end of the rainbow!
I also placed a little fake succulent (I love the real thing but I can't keep those babies alive!) and stuck a little toothpick flag in. There was still room so I also included two cupcakes for easy reach. 
St. Patrick's Day Blog Hop
Don't forget to check out the other bloggers on this St. Patrick's Day Blog Hop! You can catch all the links in my original party post and grab the free printables for your own gathering.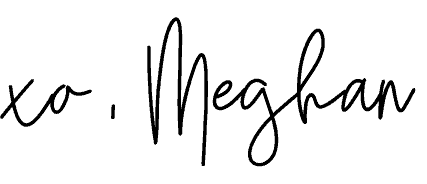 If you like what you see, please COMMENT, PIN, SHARE, or TWEET! I'd appreciate the love!