This post and the photos within it may contain affiliate links. If you purchase something through the link, I may receive a commission at no cost to you. Read my disclosure for more info.
Enjoy some wine and host a Ghouls Night Halloween Party with this free printable set.
Hocus Pocus, Toil and Trouble, Make Mine a Double! Cheers for Halloween is upon us!
Host a Ghouls Night Halloween Party for a chance to enjoy some witchy wine, and maybe escape the whine from the kids.
This party is so easy to recreate at your own home. Follow along for a witchy wine sangria recipe, favors to bestow on your best witches, and easy sweet treats to serve.
Ghouls Night Halloween Party Invitation
Your Ghouls Wine Night should start out with a fun and festive invitation to get your ladies excited. You can send this out via the mail, create a Facebook invite, or simply email it.
On the invite you can even make any special requests such as for your guests to bring a bottle of wine or a yummy treat to share.
This invite is not included in the free printables but there are tons of fun ones included.
Notice that my party printables say Whine Night, but the ones for free all reference wine. I was being funny with my group of mom friends but went a little more generic with this set of free printables.
Ghouls Night Halloween Party Decorations
I love decorating my console table, which is directly inside my front door. It has a great wall for backdrops, and the table allows me to set out drinks and dessert.
If you have been around here before, you'll recognize this space from the lumberjack birthday party and my Galentine's Day Party.
Recently I learned how to make a balloon garland. My skills are certainly a work in progress, but I wanted to give it another try. Using orange and black balloons, I strung these with fishing line and hung them up for a dramatic look above the table.
I've since bought this balloon garland tape and you'll definitely want to purchase a balloon pump to save your lungs.
On one of my treks to Target I found these really cool wall stickers. The stickers were so easy to apply, and together with the balloons, make a festive and easy party backdrop.
I found this fun"Eat, Drink, and Be Scary" wall vinyl option at Amazon or check out this one.
On the table itself, I placed a scary netting that I also picked up from Target. To be completely honest, a good majority of the items on the table are from the Target dollar spot. They nailed it this year! I love the cute little eek sign and small pumpkins.
I added some flowers and candles, along with a tissue tassel bunting from Michael's that I embellished with a printable banner. If you can't find one in store, grab a black and orange garland from Amazon.
This bowl, which I filled with candy, cracks me up.
Halloween Wine Bottles and Fall Sangria
A "whine night" is better with some wine. It's an easy drink to serve at any occasion, just uncork and pour. Make sure your whites are chilled, though I left one on the table because it looked cute.
I made some custom wine labels to add to the decorations. These are so easy to dress up a bottle for the occasion. You can buy special wine bottle label paper (or go big with this affordable mega pack), or just print on letter sized label paper and cut them out.
However I love to find a festive cocktail to serve at the beginning of the night. I found the perfect yummy Fall cocktail to serve, a red wine sangria from liquor.com. Head over there for the full recipe.
Essentially you will combine an orange liqueur, apples, cinnamon, oranges, grapes, some sugar, orange juice, and red wine. I also add in some cranberries. This was delicious and I've since made it again.
I absolutely die over these witchy drink straws, one of my favorite printables to create for a party.
I used my Silhouette Cameo machine to cut them out precisely, but if you are handy with a scissors, you could make them just the same.
Don't forget to serve some water to soak up the boozy drinks. These little water bottle wraps are a hoot and so easy to add to the decor.
Favors for your best witches
I don't know about you but I love to send my ladies home with a little token of appreciation for their friendship. When I spotted these Plum Polka Dot Halloween hair ties, I thought they would be perfect.
Who doesn't need a plethora of hair ties around? I'm always on the hunt for one these days, I swear they disappear.
I love this curated set by Plum Polka Dot. She has amazing hair ties for all occasions and even sells some non-personalized ones on Amazon Prime.
Simple Sweet Halloween Treats
You don't have to get all crazy on the food or desserts. In fact, have a post-dinner event with drinks and dessert. Serve some easy one-hand cupcakes, like these mini ones. I added a cute cupcake topper to store-bought treats.
You can even stick these toppers in other decor items to create a centerpiece or enhance a little vignette. I stuck a couple in some roses, to add a little extra to the bouquet.
Download the Ghouls Night Party Printables
If you want these printables for yourself, all you have to do is sign up for my email list by filling out the form below. The best news is you'll receive access to the entire printables library.
Remember, these printables will say "Wine" not "Whine."
There's something so necessary and uplifting about getting together with your best witches to whine a little while you enjoy some wine. We all need the support of our friends!
Hope you enjoyed this Ghouls Night Halloween Party and are inspired to uncork a few bottles of wine to host your own event!
Want more? I also have some mini champagne bottle labels in this theme available for download.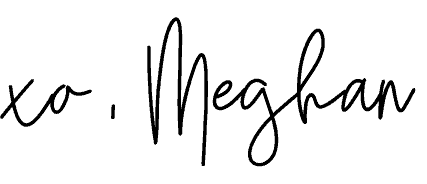 If you like what you see, please COMMENT, PIN, SHARE, or TWEET! I'd appreciate the love!