This post may contain affiliate links, which means if you make a purchase from my link I may make a small commission at no cost to you. For more information, visit my disclosures page.
Host an at-home pumpkin decorating contest with fun free printables.
Halloween might look different this year, but it's definitely not cancelled.
From Halloween at Home parties with your own families to socially distanced trick-or-treating, we can get creative to safely celebrate the holiday!
This is why I'm so excited to share this set of Pumpkin Decorating Contest printables.
I hope they help you make some special memories at home with your family.
Pumpkin Decorating Contest Printable Set
This printable set includes everything you need to throw an adorable at-home pumpkin decorating soirée.
Included is a cute 4×6″ sign welcoming pumpkin carvers, ballots to vote for each category, and award tags, which you can add some cute DIY details to such as ribbons if you choose.
Pumpkin Decorating Contest Awards
Not everything is spooky at this pumpkin decorating costume. Instead, you'll find categories that fit everyone's favorite theme.
Award categories include:
Best Pumpkin
Spookiest Pumpkin
Silliest Pumpkin
Most Creative
Cutest Pumpkin
Most Unique
Halloween at Home Party Box
If you want to take the party up a notch, we highly recommend grabbing one of these Creep it Real Halloween party boxes.
We are excited to partner with Sprinkles & Confetti. If you order the box, you'll get these printables printed and ready for you to assemble.
2020 Creep It Real Party Box includes:
1 Reusable Halloween Decor Banner
1 Jumbo Bat Balloon (air fill & hang)
1 Spider Web Tablecloth 
10 Creepin It Real Plates
16 Spider Napkins 
10 Halloween Snack Cups
10 Halloween Straws
1 Pack Candy Eyes – Hello Ghost Milk Shakes 
6 Wine / Beverage Tumblers 
1 Halloween Leonetti Confetti Bottle 
4 Halloween Fun Glasses
6 Spider Bowl Craft Kits 
6 Spider Web Craft Kits 
1 Amazing Pumpkin Contest with a chance to win $50
Head over to grab your own Halloween party box and don't forget to use code spook10 for 10% off.
Free Download: Pumpkin Decorating Printables
This printable set is so easy to use for your own Halloween party and I'm excited to share them with you for free.
All you need to do is sign up for my email list in the form below and you'll receive these in your inbox. You'll also gain access to all of the free printables on my site via the Printable Library.
Don't forget to check out some of our other fun Halloween ideas:
Happy Halloween!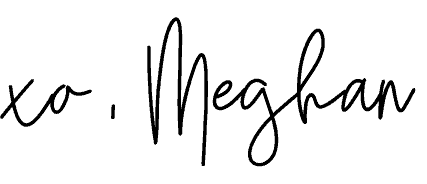 If you like you what you see, please COMMENT, PIN, SHARE, or TWEET! I'd appreciate the love!