This post and the photos within it may contain affiliate links. If you purchase something through the link, I may receive a commission at no cost to you. Read my disclosure for more info.
It's that time of year again, when couples are stating their declarations of love, and many singles are dreading it.
Let's stop the madness! There is one "holiday" where it doesn't matter if you are single or taken, because all that matters is that you remember your best ladies and share with them how much they mean to you.
This holiday I speak of? Why Galentine's Day of course! Today on the blog I'm sharing a fun way to celebrate your best friendships at a Girl Gang Galentine's Day party.
Galentine's Day is typically celebrated the day before Valentine's Day, on February 13th. Originally started as a plot on the hit tv show Parks & Recreation, it's now basically a full-fledged holiday.
Check out this article to read about how this holiday went from fiction to the real thing. I love celebrating friendships, because they are truly a very important part of my life. Let's get started on this party!
This post and the photos within it may contain affiliate links. If you purchase something through the link, I may receive a commission at no cost to you. 
This review is based strictly on my opinion. I was provided samples free of charge by Oriental Trading to provide my honest review. No other type of compensation was received. All ideas and opinions are my own.
Girl Gang Galentine's Day Party
To get started on planning my Girl Gang Galentine's Day party, I turned to one of my very favorite party stores, Oriental Trading, who has a great selection of Galentine's Day party supplies.
I decided on a similar color scheme as last year because I just love the look: pink, gold, and pops of teal. If you need more ideas don't forget to check out my tips on how to throw a galentine's day party.
You might also like this Follow Your Heart Galentine's Day collaboration. 
I love to decorate my console table in my living room and knew that a dessert table would be the perfect way to share some sweet treats.
Many times when I am party planning I start with the backdrop and when I came across these gold antique picture frame cutouts, I was pretty excited with what I would be able to do with them.
First, I took white wrapping paper and filled in the cutouts. I love that it looks like a matte background. With some card stock and my home printer I printed out some Galentine's day signs.
If you love them you can score them in my shop for your own celebration!
I ended up cutting out the pink one into a heart shape for the oval frame and I think this looks great.
On the front of the console table I used this pink rose garland, and hung the loops around the knobs.
To make the roses lay flat against the table, I used glue dots. If you don't have these on hand, you definitely need to pick some up because they come in handy all the time!
On my console table, I laid down a gold glitter table runner, which I draped over a pink photo box.
I love adding a little height to decor, and this was an easy and inexpensive way to do that. You can find photo frame boxes for $2-$5 at most craft stores.
On top of the box, I used a gold plate stand to hold up one of the frames. I have light switches that I always try to cover, and this worked perfectly. If I had attached it to the wall, it would have bubbled.
Of course if you have a flat wall behind your table, simply attach it to the wall directly.
Then I added a gold xoxo sign that I found at a home decor store and next to it added another gold accent piece.
Treat Your Ladies With Sweet Treats and Favors
So I have a little secret. This cake is not real. I repeat, this cake is not real.
It's a faux cake from Confection Deception that is the perfect prop for party styling! I love cake but if I bought a cake for every shoot, we'd have some problems!
This cake is great because it saves me a ton of calories (and dollars!) However for your celebration, I recommend you get a simple buttercream cake, which is actually edible, and top it off with a pretty DIY faux flower topper.
Using a mint cake stand I found at Home Goods, the cake is the centerpiece of the table.
Next to the cake I'm using some glass apothecary jars, which I've filled with pink rock candy and pink jelly beans. If you don't want to go with all pink, you could substitute with these light blue jelly beans.
I love that I can get almost all of my party supplies from a single source. Oriental Trading has all the essentials, including a great selection of candy.
Look at all this sugary, pink goodness! 
Don't forget to add a sign! 
Shop the Printables
Finally, I love sending my ladies home with a little token to commemorate our friendship and remember the day.
I put together some sweet little favors with these ombre pink and gold Valentine's Day pencils, these pink swirl lollipops, and a homemade bookmark with the sweetest little charm, created using these DIY picture frame charms.
It's a great little gift to bestow upon your best ladies. I packaged these all up in some cute white gold heart goody bags and added a little heart tag.
I hope you enjoyed this Galentine's Day Party and saved some ideas to throw your own party.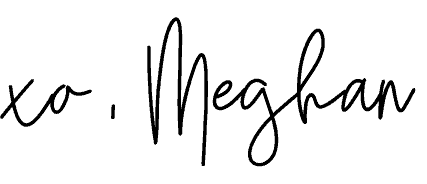 If you like what you see, please COMMENT, PIN, SHARE, or TWEET! I'd appreciate the love!