This post and the photos within it may contain affiliate links. If you purchase something through the link, I may receive a commission at no cost to you. Read my disclosure for more info.
Step into a world of spooky sophistication with our Spiders and Spirits Ladies Night Halloween Party full of charming free printables and tantalizing adult beverages.
Hosting my best gals is a way that I refill my cup. I say this often but parties really are my love language.
Bringing people together for connection is so good for my soul, and why not create a beautiful setting that everyone can enjoy!
If you popped over earlier this month you probably saw the Kids Spider Halloween Party that I put together with my friends, Jackie (Sprinkles & Confetti) and Holly (Legally Crafty).
Today I'm excited to share that the kids aren't the only ones who get to participate in the fun. So host the Halloween play date party during the day, and then send the kids home with a sitter or Dad.
It's time for ladies night.
What you'll love about this party:
Spooky Spider Halloween Table
We kept it easy and dare I say frugal by using (mostly) disposable tabletop party supplies from Sprinkles & Confetti, and inexpensive decor elements that you can grab at stores like Dollar Tree and Amazon.
I don't like to spend a lot of money on decor pieces unless I know I'm going to reuse it over and over, which, if you've been around here before, you know I do all the time.
I always recommend shopping your home and buying a few classic pieces that can sustain a lot of use.
But for holiday parties I do often want to switch things up a bit, so I go with paper plates and printables that can easily change the vibe without too much extra waste.
We reused the placemats that you saw at the Kid's party (they are now available as a free download) and layered on some black dessert plates over classic black and white striped plates.
The orange goblets were a fun find at Dollar Tree and I'm sure I will use them again for a dinner party. I might even see if I can work them into my Thanksgiving table this year.
Holly from Legally Crafty made the most gorgeous DIY hoop and lace place card holders. I love to set a place for each guest as it really shows them how excited you are to have them at your table.
The printable place card is editable, making it easy to print up a spot for everyone!
We added in some creepy skull hand tea light holders and orange tapered candlesticks. Then we started adding all the spiders in various sizes from extra large to small.
You might have to clear a few spiders away if you are actually serving food, but we were only serving a few treats so this worked well to have a fancy and festive table to sit around and chat the night away.
Spiders and Spirits Dessert Bar
Who doesn't have a sweet tooth around Halloween? This is the time when people are always complaining that they have to rebuy Halloween candy because they ate it all!
I hear ya, I can't say no to any of the fun Fall treats.
The dessert bar is simple with just a few ghoulicious treats. A cake, some gorgeous cookies, and a Halloween charcuterie board are all you need to satisfy the sweet tooth.
I love hosting at off-hours so that I don't need to serve a full meal or have too many snacks on hand. You can always ask your guests to bring something to share too. 
The spider cake is a simple grocery store cake. I asked them to create a spider web and then stuck in some of the small spiders from Amazon. Simple. Done. My motto is to not overthink it.
We partnered with Cute and Delish by Kel (find her on Instagram @cuteanddelishbykel) to provide the custom sugar cookies and she did not disappoint.
We shared a few of the printable designs and I can't stop gushing over how she recreated the "Try the Punch it's to die for" sign.
If you are looking for custom sugar cookies in the Twin Cities area be sure to check her website out and read her story and contributions to the Cerebral Palsy community.
Champagne and Wine Punch Bar
While I love a good cocktail, like the one I shared in my Ghoul's Night party a couple of years back, I also love to keep the drinks super simple so I can spend more time enjoying the party than fixing drinks.
Behold, a bottle of champagne sitting in some easy DIY spider ice cubes. Add some "sangria" juice mixer to add a splash of bold color and a few fun mini bottles of wine.
Now if you want to add in other options, I also have you covered with some bottle wraps for beer and water, which you can download as part of this free printable set.
We kept the bar area pretty simple with a few fun signs and faux flowers to glam it up a bit. The ladies can use the orange goblets from the table, but it's also nice to have a few extra cups on hand.
Download the Spiders and Spirits Halloween Printables
All you need to do is sign up for my email list in the form below to receive access to the files. You'll also gain access to all of the free printables on my site via the Printable Library.
Here's what's included in this Spiders and Spirits Halloween Party Set:
8×10″ Sign
(4) 4×6″ Signs
Straw Flags
Mini Wine Bottle Labels
Beer and Cider Bottle Wraps
2.5×2.5″ Favor Tags in two designs
(2) 11×17″ Place Mats
Napkin Wraps
Tent Cards
Be sure to share your Halloween party photos using these printables with me on Instagram by tagging me, @elvamdesign or using the hashtag #elvamdesignstudio.
Cheers!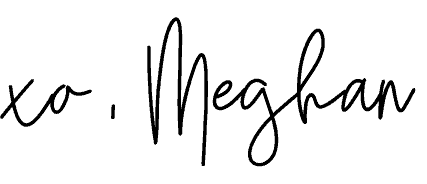 If you like what you see, please COMMENT, PIN, SHARE, or TWEET! I'd appreciate the love!