This post and the photos within it may contain affiliate links. If you purchase something through the link, I may receive a commission at no cost to you. Read my disclosure for more info.
This Spider Halloween Party is full of fun kids Halloween party ideas and free Halloween printables.
Get ready to embark on a magical adventure as we gather 'round for a spellbinding soirée filled with giggles, ghoulish delights, and eight-legged wonders!
Grab your broomsticks and don your sparkly pointy hats, for in a cozy corner of the mystical forest (or in the comforts of your own home!), a coven of wee little witches is brewing up a cauldron of cuteness and casting spells of laughter, all while surrounded by the most adorable, cute-as-a-button spiders you've ever seen.
With wands that sparkle like starlight and potions that bubble with laughter, these enchanting youngsters are ready to put the "trick" in trick-or-treat and make this Halloween party an unforgettable adventure where every cackle is music to our ears, every pumpkin is a potential spell ingredient, and every spider is a fuzzy friend.
Spider Halloween Party Theme
Halloween is a favorite holiday here. I love decorating and throwing a little play date with my kids to savor the season.
Last year I collaborated with two local Minnesota party lovers, Sprinkles & Confetti and Legally Crafty to style a Kids Halloween play date and we're back with more fun and easy Halloween ideas this year!
All my parties start with a general design direction and for this year we chose to stick to traditional colors of orange, black, and white. I love the pops of bright orange alongside the otherwise monochromatic color scheme. 
We thought spiders would be a fun theme and I was so excited when I found the cutest, silliest spider graphic. No scaries here for the littles! 
I set right to work creating a fun set of Halloween party printables and it's your lucky day as I'm sharing them with you for free!
Spiders are easy decor pieces to implement around this time of year. You can find spiders everywhere! I found a ton of awesome ones in our color scheme at the Dollar Tree (you'll probably want to head to the store) and these itty bitty totally realistic ones at Amazon.
My kids loved them all and I'm certain I will be finding these spiders all over my house for months to come! Eek!
Halloween Party Treats
We set out a treats buffet on my large kitchen island because what's Halloween without a little sugar? We kept it simple with some popcorn, cake, cookies, and Halloween-themed chocolate-covered pretzel rods.
Throw in some M&M's on top of the popcorn for a festive sweet and savory mix. Don't forget to serve it up in a spiderweb bowl. Our little friend the skeleton (similar) sure was enjoying it! 
For the cake, we went with a simple spiderweb design and added some of the Amazon spiders to it. This is a grocery store bakery cake that we had custom-made and it turned out amazing! There's no need to spend a fortune on the treats. 
Custom sugar cookies are always delightful and these were no exception. The details on these are amazing — I love how Lisa recreated the favor tags on these cookies. and they were a huge hit with the kids (scroll for pics of my sweet guys enjoying their treats).
If you are local to the Minneapolis, Minnesota area you have to check out Cookies And More By Lisa.
We put together the cutest Halloween Charcuterie board for our party with sweet and savory treats.
Start with some cheese puff balls and Oreos, and then add in some gummy worms, white chocolate Reese's, gummy eyeballs, jelly beans, and candy corn. So yummy!
You'll want to serve your little ghouls something to wash it down. These orange drinks bring a pop of color and the kids will get a kick out of drinking Spider Venom and Bat Brew.
I love how printables can dress up a simple drink and bring the theme into the food and beverage selections.
Shop Halloween Party Supplies
Halloween Kid's Party Table
Set a party table for the kids to sit down and enjoy their treats. This table was a breeze to put together with Halloween party supplies from Sprinkles & Confetti. We started with a white tablecloth and a fun spider web table runner, a dollar spot find from years past.
You can use a manual balloon pump to blow up a few balloons for a fun centerpiece. We placed a sign and a couple of spiders to complete the look.
Each place setting had a custom placemat (which was actually created for a Halloween ladies' night but works perfectly for the kids' table too). A set of these can be printed at Staples for less than $5 (at the time of the original posting).
Add in some layered dinner and dessert plates, a drink cup, and a napkin. We tucked a handful of forks in a ghost mason jar that made it easy for the kids to grab one.
For a little extra decor, we inflated a huge Halloween balloon that floated in the corner. 
Shop Halloween Party Supplies
Spider Halloween Mantel Home Decor
We thought it would be fun to decorate another spot in my home and the great room leads right into the kitchen, which is the perfect spot to play and then enjoy some treats.
The mantel is ready for Halloween with a fun printable banner. I added a couple of tissue tassels to each side to give it a finished look. You can either buy these pre-made or make them yourself. 
Legally Crafty created a fantastic DIY spider web, the focal point for our display. Add in some other Halloween decor items such as skulls, pumpkins, and flowers in a vase and the look is complete.
When it was time to say farewell, we sent our little boo crew home with some slime party favors.
Free Printables: Spider Halloween Party for Kids
This printable set is so easy to use for your own Halloween party and I'm excited to share them with you for free.
All you need to do is sign up for my email list in the form below and you'll receive these in your inbox. You'll also gain access to all of the free printables on my site via the Printable Library.
Here's what's included in this Spider Halloween Party Set:
8×10″ Sign
(4) 4×6″ Signs
Straw Flags
2.5×2.5″ Favor Tags in two designs
"Trick or Treat" Banner
Bottle Wraps
Already have the password? Click here to be taken to the download area.
Did you see the remixed version of this party for a ladies night? Check out my Spiders and Spirits Ladies Night Halloween Party for more free printables.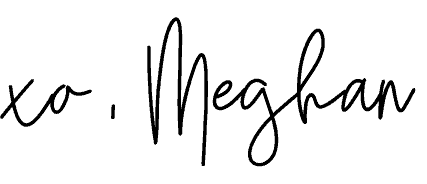 If you like what you see, please COMMENT, PIN, SHARE, or TWEET! I'd appreciate the love!