This post and the photos within it may contain Amazon or other affiliate links. If you purchase something through the link, I may receive a small commission at no extra charge to you.
Many of us will be gearing up to schedule Fall family photos for our annual holiday cards.
Having hired photographers many times for family photos, I'm sharing six tips to help you prepare for the perfect family photoshoot and avoid my mistakes.
Yay for an amazing photoshoot where you can ditch the stress and be ecstatic to hang the prints in your home.
This post may contain affiliate links, which means if you make a purchase from my link I may make a small commission at no cost to you. For more information, visit my disclosures page.
Plan ahead for your family photoshoot
Ok, you have the photographer booked and the location scouted. What else do you need to plan?
Well, a lot actually:
Outfit for each family member
Types of photos you want to be taken
Snacks and ideas to keep everyone happy
Don't wait until the last minute to prepare these details.
At least a week before the photoshoot
There are a few tasks you'll want to take care of at least a week before the photoshoot. These include:
Planning outfits
Brainstorming your shot list (e.g. poses, locations)
1. Plan your outfits in advance
Picking family outfits can be overwhelming and a challenge, but these tips will help make the process a little easier.
Planning your clothes well in advance can ensure that you feel confident your choices will bring your vision to life.
To make choosing options easy, lay all of the pieces on a bed and group items together to find a combination that pairs well together.
Lately I've been choosing my outfit first, then my kids, and then share what we are wearing with my husband.
If you need some ideas, you can't go wrong with a long flowy maxi skirt in your favorite color.
Follow the tips below will help make the process a little easier.
Complementary Colors
I love it when everyone's outfits coordinate without feeling too matchy-matchy. Choosing a few cohesive colors allows you to find outfits that can still show off each member's personality.
Avoid too many patterns
If you want to add some patterns, choose this first, and then choose pieces for the remaining family members that tie in without adding busy details.
I once had a photo shoot where my husband and one of the kids kind of clashed. We had originally planned on a different outfit for that shot, but with a whining toddler we forgo-ed the time it would take to change the baby.
While I still love the photos, the clashing patterns are a bit much.
Make sure everything fits and is clean
Make sure that everything fits and everyone feels comfortable in their clothing. The worst is when people are tugging or pulling and adjusting their outfit during photos.
A few days before the photoshoot, be sure all clothing items are washed, clean, and still fit. Kids grow like weeds!
You don't want to have to make a last-minute Target run or completely change direction moments before your scheduled shoot.
2. Make a list of the photos you want
There have been numerous times after the photoshoot that I've thought of photos that I wish I would have asked our photographer to take.
Most photographers will have ideas about where and how to take photos, including poses, but making a general list of photos you want will ensure you capture every type of photo you wish to have taken.
A few weeks before your photoshoot, start thinking of photo ideas and write them down when one inspires you. Pinterest can be an excellent way to find inspiration.
Some things to consider are location and family member combinations.
What locations do you want your family photographed? Most times, a mini shoot will include 1-2 nearby locations. Longer photoshoots can accommodate more. This all depends on the area you will be shooting, whether you're at home or at a park.
Location ideas:
At your home:
Sitting on sofa
Laying on bed
On the front steps
At a park:
Standing on a bridge
Laying on a blanket outdoors
Jumping in a field
Climbing a tree
Family member combinations:
Parent(s) individually with each child
Parent(s) individually with all children
Individual photos of each child
Siblings together
You might even break this down further as to the activity or pose you want to include:
Reading a book together
Swinging on swings
Cooking in the kitchen
On the day of the photoshoot
Hopefully, by the day of the photoshoot, you are well prepared to pull off successful family photos. There are still things to be conscious of, primarily time management and keeping littles happy!
3. Give yourself enough time to get ready
First and foremost, give yourself enough time to get ready and get to your destination, if taking photos outside of your home or neighborhood.
Oftentimes I am usually running around prepping things, and getting little humans ready, that I don't have time for me!
Keep your look as close to your normal routine and simple as possible — simple hair, simple makeup.
Do not try a new look, you will only be disappointed as you wipe off makeup or mess too much with your hair! Let me repeat this one: Do not try a new look the hours before a photo shoot.
4. Clear your space
Take a look at your space with a critical eye well before photos are to be taken, moving any items out of the way that you don't want in your photos.
This tip is primarily for photos taken at home (or right outside your home, such as on your front porch or in your yard).
Nothing is worse than finding an item that is misplaced or you don't want in your photo after the photos are taken.
Believe me, this has happened countless times, and no doubt it will happen again. Reminding you dear readers will hopefully make me heed my own advice!
Do you spot something in this photo from my last branding photoshoot that doesn't really belong? Thank goodness for the crop tool.
5. Keep it short and fun
I love mini sessions because we are done in 15-20 minutes and usually end up with a ton of photo options even in that short amount of time.
Kids get tired and cranky when they have to participate for too long. Which is also a good reminder to keep it fun.
Play a game of "I spy" while you pose for photos.
6. Pack snacks (ok bribes) for the kids
Speaking of whining kids, I don't know about you but half of the time my kids are already complaining about participating in the photoshoot about five minutes in, another reason to keep the photoshoot short. The solve? Pack small treats for the kids.
Smarties are excellent treats for youngsters to get them to stop whining and smile for the camera. It's highly recommended to avoid M&M's or other chocolate treats, as these can ruin clothes.
I hope these tips are helpful as you plan and participate in your next family photoshoot. Eliminating some of the planning stress ensures your positive energy will transfer to the final photo. 
If this was helpful for you, please consider sharing it with your friends and on Pinterest!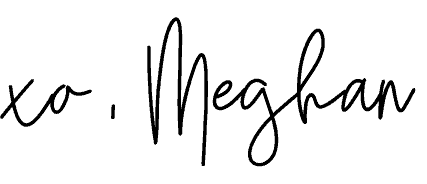 If you like what you see, please COMMENT, PIN, SHARE, or TWEET! I'd appreciate the love!