This post and the photos within it may contain Amazon or other affiliate links. If you purchase something through the link, I may receive a small commission at no extra charge to you.
Party planning on a budget doesn't have to be stressful or dull. With clever DIY decorations, money-saving strategies, and a focus on simplicity, you'll be amazed at what you can achieve without overspending. Follow these budget-friendly party planning tips to save money on your next party
I used to have a tendency to go overboard with my party-planning ideas, which resulted in a lot of overspending on food, decorations, and party supplies.
To be clear I'm not talking about those thousand-dollar parties you see. My parties aren't that kind of parties as I don't have that kind of budget. But it's easy to spend a few hundred dollars on a gathering when you consider food, drinks, decorations, and party supplies.
Through lots of practice, I have gotten my party budget in check to be more reasonable, which has in some ways also made party planning far less stressful.
Whether you're celebrating a birthday, hosting a baby shower, celebrating a grad, or just want to get together with friends and family, these tips will help you save money without sacrificing the fun at your party.
If some of these tips don't apply to your event, simply move along.
This might seem obvious, but before you start planning your party, determine how much you can spend and stick to it.
Some areas you may need to consider in your party budget include:
Decorations (balloons, banners, tablecloths, centerpieces)
Invitations (send it digitally to save on postage!)
Food and beverages
Cake or dessert
Rental equipment (e.g. tables and chairs for larger gatherings)

See if you can borrow from friends and family rather than needing to rent

Party games or activities
Remember, this list may vary depending on the type of party you're planning and your specific needs. Take into account any additional items that are relevant to your event and allocate an appropriate budget for each category.
Keep track of your expenses as you go and make adjustments as necessary to ensure you stay within your predetermined budget.
Remember, a successful and memorable party is not about the amount of money you spend, but rather the joy and celebration you share with your guests.
Choosing a theme for your party can be a fantastic way to add an element of fun and cohesiveness to the event without breaking the bank. When selecting a theme, opt for ideas that are easy to execute and don't require extravagant decorations.
Look for themes that can be achieved with minimal props or DIY elements, utilizing items you may already have (spoiler for the next tip!) or can easily find at affordable prices.
Themes can be incredibly versatile and lend themselves to creative yet budget-friendly decorations. You can also simply choose a color palette to use throughout your event, tying everything together.
A flamingo/tropical theme is great for Summer.

This Glamping theme inspired a DIY Trail Mix bar.

Throw a Lumberjack party in the Fall or Winter.
Focus on incorporating a few key elements that represent the theme, such as tabletop party supplies (think fun plates and napkins) and a few affordable props. I love paper party printables because they can give a party the wow factor for pennies!
Use what you have at home to decorate or serve food.
Look for decorative pieces, such as vases, candles, or artwork, that can be used as centerpieces or accent pieces.
Consider using your own tableware, glassware, and serving platters instead of purchasing disposable options. Though I do suggest paper plates if you're looking for a specific way to incorporate your theme without having to buy a whole new set of dishes!
Get creative with items like fabric, ribbons, or even leftover gift wrap to craft DIY decorations or banners.
You might discover that you have a collection of string lights, cushions, or rugs that can transform your party space into a cozy and inviting atmosphere.
By making use of what you already own, you not only save money but also give your party a personal touch that reflects your unique style and personality.
Remember, the key is to repurpose and reimagine, turning everyday items into party-ready essentials. You might be surprised at what you already have on hand.
DIY decorations are not only a fantastic way to save money but also a creative outlet to personalize your party.
From handmade banners and garlands to customized centerpieces and party signage, the possibilities are endless. Get crafty with materials like paper, cardboard, fabric, wrapping paper, and ribbon to create DIY decorations such as:
Handmade banners or bunting
Paper flower arrangements or backdrops
Customized signs or chalkboard art
Personalized photo booth props
Homemade table centerpieces using candles, flowers, or themed items
Painted mason jars or glass bottles for vases or candle holders
Fabric or paper table runners or placemats
DIY-themed photo frames or picture collages
Upcycled or repurposed items transformed into decor (e.g., wine bottles as vases, old picture frames as chalkboards)
Search Pinterest for inspiration and step-by-step instructions, then roll up your sleeves, gather your craft supplies, and let your creativity shine as you embark on a DIY decoration adventure for your upcoming party.
Fair warning: DIY decorations can also take a costly turn when you have to buy a lot of craft supplies to complete a project. Choose wisely, and shop your home for leftover supplies!
I used leftover cardboard and paper to make this "Two Cool" backdrop.

This "Press for Rosé" ornate frame added a fun party element to the main table.

Dollar Tree tablecloths were hung to make a statement backdrop for this St. Patrick's Day party.
5
Shop Sales and Discounts
Plan ahead and watch for promotions, clearance sales, and seasonal discounts at party supply stores, craft stores, and even online retailers.
Timing is crucial, so plan your purchases in advance and be patient if you can wait for the right deal.
Consider buying decorations, tableware, and party favors in bulk to get discounted prices.
Host a seasonal party every year? Stock up on supplies after the holiday for the next season.
Don't forget to compare prices across different stores or websites to ensure you're getting the best deal.
Search for coupons or discount codes when making online purchases – and check Rakuten for cash-back opportunities.
By taking advantage of sales and discounts, you can stretch your party budget further and find great deals on supplies and decor.
6
Host a Potluck and/or BYOB
Ask guests to bring a dish to share. This will save you money and allow guests to contribute to the party.
This Baby BOYage baby shower held a potluck with an international flair, and it was so exciting to see what guests brought to share.
Grab some Potluck Food Tent Cards for guests to fill out with information about their dish.
Asking guests to BYOB is another option that can cut down costs. You can decide if it's appropriate for your party.
7
Serve Drinks in Pitchers
Serve drinks in pitchers or dispensers instead of buying individual drinks. This is not only more cost-effective, but it also looks more festive.
Whether you ar serving alcohol or not, choose a fun signature drink and make up a batch.
Drink Pitchers
Here are some of my favorite drink pitchers, dispensers, and carafes.
8
Opt for Non-Traditional Party Times
Hosting your party during non-peak times can often result in lower costs. For example, hosting a brunch or afternoon party can be more budget-friendly than an evening affair.
I love throwing my kid's birthday parties from 10 a.m.–noon for brunch or for a few hours between 1–5 p.m. This way I can serve a smaller amount and less food since it's in-between meal times.
A brunch menu can be very cost-effective if you make a few things and grab a few store-bought offerings.
While party favors can be a thoughtful gesture, they are not a necessity and quite frankly are often forgotten or discarded soon after the party.
Instead, opt for a personalized thank you note or send your guests home with a small homemade treat, such as cookies or candies, as a token of appreciation. Add a cute tag like this Baked With Love Bread Loaf Wrap.
Another option is to skip this altogether!
Keeping it simple is the key to planning a successful party on a budget. By focusing on the essentials and avoiding unnecessary extravagance, you can create a memorable event without breaking the bank.
By embracing simplicity, you can reduce stress, minimize expenses, and allow the true essence of your party – the celebration, connections, and shared experiences – to shine through. Remember, it's the joy and togetherness that make a party truly special, regardless of how elaborate or simple the details may be.
I hope these tips help you plan a fabulous party within your budget.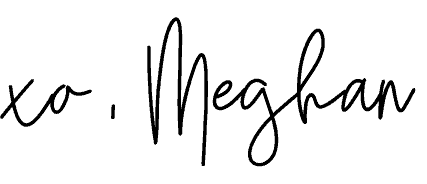 If you like what you see, please COMMENT, PIN, SHARE, or TWEET! I'd appreciate the love!