This post and the photos within it may contain Amazon or other affiliate links. If you purchase something through the link, I may receive a small commission at no extra charge to you.
Get ready to flamingle and watch a classic movie under the stars. Transform your movie night into a flamingo-themed paradise with printable party decor, which can be used for any occasion.
A few years ago I had the opportunity to collaborate with another blogger on an outdoor movie night she was hosting for her gal pals. I am absolutely in love with how Lori over at Giggle Living, transformed her backyard into an outdoor movie oasis.
With a flamingo theme and armed with a bold black, white, and hot pink color scheme, this "flocktails and friendship" party set came to life.
If that phrase sounds familiar, it's because I used it again for my own at-home flamingo-themed "Mom's Night Out" party.
This post may contain affiliate links, which means if you make a purchase from my link I may make a small commission at no cost to you. For more information, visit my disclosures page.
Host a Flamingo Themed Movie Night
Grab your gal pals and gather for an enchanting outdoor movie night!
Picture this: cozy blankets spread across the grass, the soft glow of fairy lights illuminating the surroundings, and your closest friends gathered for an unforgettable cinematic experience.
We're going to flamingle under the stars with a fabulous flamingo-themed party as we transport ourselves back in time with the timeless classic movie, Pillow Talk.
From creating a cozy ambiance to preparing delectable treats, I'll show you how to curate a memorable evening using party printables. Grab your popcorn and join me as we dive into the details of this delightful cinematic soirée!
Read on for 5 easy steps for hosting an enchanting tropical movie night under the stars!
This post may contain affiliate links, which means if you make a purchase from my link I may make a small commission at no cost to you. For more information, visit my disclosures page.
1
Pick a Classic Movie & Prepare Your Outdoor Theater
Pick a classic film that complements the retro vibe, like "Pillow Talk." You can add the movie details to your invitation to get guests excited about the evening.
Ensure you have the necessary equipment, such as a projector and screen.
Shop Outdoor Movie Supplies
2
Set up a "Flocktails and Friendship" Party Table
Set up a party table with an eye-catching party backdrop and a "grab your own drink" station. If you are serving alcohol, be sure to serve some fun non-alcoholic drinks too. Lori served wine with custom labels and Jones soda with an adorable straw flag.
3
Serve Treats and Popcorn
Serve bite-size and individually packaged party snacks in colors that match the party theme. The pops of pink look delectable. Themed food tent cards make any treat a delight.
Offer a popcorn bar with various toppings and flavors. These little popcorn boxes look so cute with custom tags.
4
Make Guests Comfortable
Provide cozy seating options like blankets, pillows, and outdoor/inflatable chairs or loungers.
If bugs are an issue where you live, have some citronella candles and bug spray on hand.
5
Decorate With Tropical Decor and Flamingo Printables
Decorate the outdoor party space with flamingo-themed elements like inflatable or yard flamingos, string lights, and tropical accents.
Flamingo printables offer a simple and cost-effective way to infuse a tropical touch into your party décor.
GET THE BUNDLE & SAVE
Flocktails & Friendship Flamingo Party Set
Grab your besties and Let's Flamingle! It's easy to set up a ladies night with this full "Flocktails and Friendship" set.
These printables are incredibly easy to use – simply personalize and download the files, print them at home or a local print shop, and voila! Instant flamingo-themed decorations that are both budget-friendly and customizable.
Shop the Printables
Hosting a flamingo-themed outdoor movie night is a fantastic way to combine retro charm, tropical vibes, and cinematic nostalgia.
From setting the scene with tropical decorations to creating a cozy and festive ambiance, every detail contributes to a truly unforgettable experience with your best gals.
Happy flamingle!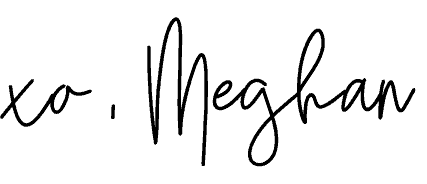 If you like what you see, please COMMENT, PIN, SHARE, or TWEET! I'd appreciate the love!