Free Harry Potter Hogwarts House Signs and Badges
Get to sorting and make your House selection with these free Harry Potter Hogwarts House Signs and Badges.
Welcome back to the wizarding world of Harry Potter! As we near International Harry Potter Day on May 2, I thought it was time to finally share the rest of the printables from the Harry Potter party I put together last year.
Previously, I shared a Hogwarts House tablescape and today I'm excited to share more printables for you to both sort your guests into their Houses and also complete your own tablescape.
This post may contain affiliate links, which means if you make a purchase from my link I may make a small commission at no cost to you. For more information, visit my disclosures page.
House Selection: Harry Potter Hogwarts House Signs and Badges
House selection is a big deal at Hogwarts School of Witchcraft and Wizardry.
As each of your guests arrives, sort them into the appropriate House, and have them wear a House badge for the duration of the party.
I love these badge lanyards for parties. I've used them as Pit Passes at a race car party and a Dig Pass for a dinosaur excavation activity.
Each of the four Hogwarts houses has its own unique set of traits that define its members.
Here's a brief overview of what makes each house unique:
Gryffindor: Known for their bravery, courage, and daring, Gryffindors are the house of the heroic and the valiant. Members of this house are often willing to take risks and stand up for what's right, even in the face of great danger.
Hufflepuff: Loyal, patient, and hardworking, Hufflepuffs value fairness. They believe that everyone deserves a chance to succeed and are often the most compassionate and kind-hearted members of the Hogwarts community.
Ravenclaw: Famed for their intelligence, wit, and creativity, Ravenclaws are the scholars and thinkers of Hogwarts. They prize knowledge and wisdom above all else and are always eager to learn something new.
Slytherin: Ambitious and resourceful, Slytherins are always scheming. They are often willing to do whatever it takes to achieve their goals, even if it means bending the rules a bit.
While these traits aren't mutually exclusive to each house, overall, each House has a distinct personality and set of values that make it unique.
Which House do you belong in?
Set up your Sorting Station
Download Harry Potter Hogwarts House Signs and Badges
If you are already signed up for the free printable library, head over there and enter the password to access these Hogwarts House Signs and Badges. Otherwise, sign up via the form below for access to the password.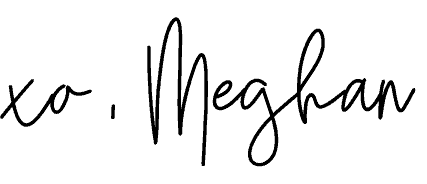 If you like what you see, please COMMENT, PIN, SHARE, or TWEET! I'd appreciate the love! 
Looking for more Harry Potter ideas? Check out these party ideas and free printables.