This post and the photos within it may contain Amazon or other affiliate links. If you purchase something through the link, I may receive a small commission at no extra charge to you.
It's time to Flamingle at this Pineapple Flamingo party because "60 flocking rocks!"
If you didn't catch the 4th Robot birthday party post, you might not realize this was my second party of the weekend. Boy was it fun but exhausting. I could have slept for a day without interruption!
This time add several years and switch out the theme to a Pineapple Flamingo party.
This post may contain affiliate links, which means if you make a purchase from my link I may make a small commission at no cost to you. For more information, visit my disclosures page.
"60 Flocking Rocks" Pineapple Flamingo Party
My husband's aunt was turning 60 and with her sisters she was throwing a patio party to celebrate with her friends and family. I offered to help out with the invite and party decor.
The day of the party the sun was beating down, and boy was I sweaty setting up the decorations. I didn't have as much time as I hoped to get all the photos taken before guests arrived (and for me to switch into my dress!), but here's a few captures and details from the party below. Enjoy!
Pineapple and Flamingo Party Invite
Being the end of Summer and a patio party, I was itching to do a Pineapple Flamingo theme. When I saw the term "flocking" I just had to incorporate it into the party theme, alas 60 Flocking Rocks.
Doesn't it sound like you are swearing, except you aren't? I love that it's a little naughty!
I love the bright and tropical colors of the background pattern on the invite, and our sweet and friendly flamingo. 
Sweets and Snacks
Most of the food was kept inside, but a few snacks were outside in a screened in tent so guests could grab a few nibbles throughout the day. I didn't want too many decorations to get in the way of the food, but did decorate a few little corners of the space.
Above the table, I hung a tissue tassel banner from GlamFete and layered on a glittery pineapple banner and "Cocktail Hour" sign I bought from Target's dollar spot. The colors are bright and fresh and perfect for a pineapple and flamingo party.
In one corner of the table, I made a little "dessert" and wine space with some fun decor touches. I have a little secret to share. Are you ready for this? The cake is actually fake. Gasp!
A fake cake is the perfect prop for parties because even if it's sitting outside all day in the heat, you don't have to worry about it melting, and you can easily decorate it however you want.
I was really hoping to add some flowers to the top of the cake, but ran out of time. Another time I'll really dress it up. But the little flamingo topper totally brightened my day. You'll be seeing her again soon, no doubt!
The cake is from Confection Deception, and the flamingo topper is from its sister shop, The Painted Parade.
I also added a mini flamingo yard ornament that I just taped to the back of the cake. Remember, it's fake so whatever you need to do to decorate it!
I added fun, custom labels to wine bottles, some of which I stuck into little flamingo, swan, and black swan drink floaties I found at Target. These larger flamingos also made an appearance, but I didn't catch a picture of them.
It's easy to print this Be a Pineapple sign at home and frame! 
On the other side of the table, I placed a wooden sign from The Spotted Chevron, that usually sits on my console table in my home's entry way.
I thought the colors and the message worked perfectly with this theme. I also added a Pineapple (it's actually a home sachet), and a metal flamingo. 
Flock it, Let's Drink!
What's a party without some refreshing drinks, and boy were there many. I so wish I would have captured a full picture of the Sangria, because it was 100% delicious! You can see the slightest peek of it below.
For the bar area, I added a cute little bar sign that said "Flock it, Let's Drink". The backside also said, "Birds of a Feather Drink Together." You'll probably be seeing similar signs at an upcoming gathering.
To add some whimsy, I placed some feathers in a cup. I had every desire to add my signature straw flags, but prep time just ran out, and so the watermelon straws went without some extra pizzaz, but they are still cute.
I love how the tropical leaves from Oriental Trading added a great touch. 
---
Shop the party printables
---
We had a great day of flamingling, drinking flocktails, and eating tasty treats. There was a real cake, after all!
I am so excited to reuse these party decorations soon. In fact, I have a little girlfriend's gathering coming up in a few weeks that will be perfect to end Summer with.
I hope you enjoyed this 60 Flocking Rocks Pineapple Flamingo party. It was so fun to create the printables and put it all together.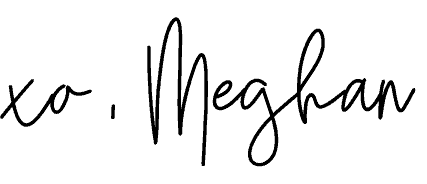 If you like what you see, please COMMENT, PIN, SHARE, or TWEET! I'd appreciate the love!