Rawr! A Three-Rex Dinosaur Birthday Party
A Three-Rex is on the Loose at this dinosaur third birthday party, full of colorful printables and decor, it's sure to be loads of fun. Read all the details and download a FREE Three-Rex Dinosaur Party Sign!
My oldest son turned three in August. I can't believe I'm saying that.
How do I have a three-year-old? It feels like only yesterday I became a new Mom, not really knowing what the heck I was doing but carrying on nonetheless. And now I have two kiddos and one of them is THREE!
Ethan is in love with dinosaurs. He knows the names of so many dinosaurs— even more than I do. Thank you, Dinosaur Train.
So it was pretty easy coming up with a theme for the party this year. We kept it low key with only family, but of course I had to decorate.
Since Ethan is turning three, I thought a fun, play on words with "T-Rex" would work great. "A Three-Rex is on the Loose!" became the party theme
Boy has this theme blown up over the years! Everyone is loving it!
I used bright colors in orange, green, blue, and gray. I love how they pop!
This post may contain affiliate links, which means if you make a purchase from my link I may make a small commission at no cost to you. For more information, visit my disclosures page.
Three-Rex Birthday Invitation
I sent out a Facebook invite, so I created a fun cover banner to get the theme and the vibe of the party started.
I believe the invite sets the stage to a party so even though I wasn't doing a traditional printed invite, I wanted to get guests excited about what was to come.
I then went back and created a 5×7 Three-Rex Dinosaur Birthday invite for this theme.
In fact, just about all of the printables used in this party are available for sale, so you can recreate this look at home!
don't miss
Dinosaur activities and printables
Dinosaur Third Birthday Decorations
I love to do a fun party backdrop for the food and dessert. When we do parties at our home, we usually do a buffet — fill-up-your-plate or snack— type party. This is the focus of the party!
I started by hanging up a blue plastic table cloth and then hung up some tassels. I made a printable backdrop and had it printed at Staples and cut it out (I had to have that T-Rex tail extend off)!
The best part was the Pterodactyl inflatable we hung up to "fly over" the food.
I also created some other signs, including welcome and thank you signs to carry the theme throughout other party spaces.
Dinosaur Party Food
On the table was a "Dino Bites" sign and food tent cards letting guests know what everything was.
Dinosaur Birthday Cake
We bought the cake and cupcakes from Target (SuperTargets in Minnesota have bakeries!). The design on top is one they carry, but they striped the sides for me to match the invite and sign backgrounds.
We chose a marble cake, with raspberry filling, and buttercream frosting. The cupcakes have little sugar dinosaurs they had available. Yummy!
They both turned out great and were affordable too!
The birthday boy had a great day (I think this smile says it all). He received so many dinosaurs as gifts. I'm not sure where we are going to store them all! My next task is to organize the toys.
Create your own Dinosaur Party with these fun printables!
Free Three-Rex Dinosaur Birthday Printable
I'm excited to share a FREE dinosaur three-rex birthday party sign that you can use to kickstart your dinosaur party decorations.
Sign up for my email list to receive the password to download the party sign below, as well as access the entire free printable library.
Already have the password? Click here to be taken to the download area.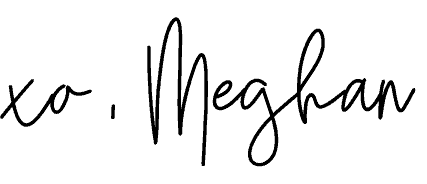 If you like what you see, please COMMENT, PIN, SHARE, or TWEET! I'd appreciate the love!