Harry Potter Birthday Dessert Table
Head on over to Hogwarts and enjoy Honeyduke's Sweet Shoppe on the way! These Harry Potter Dessert Table ideas are sure to impress.
A year ago my oldest son and I started to read the Harry Potter series before bed.
A few pages, a chapter, sometimes two. It's been our nightly routine before we snuggle into bed.
When it came time to choose a party theme for his 8th birthday, Harry Potter won out pretty quickly.
Because we were only finished with the first book at the time, I needed to do some research and luckily found a ton of amazing resources from other mamas and Harry Potter fans out there on the good old interwebs!
I'm no Harry Potter pro, but I learned enough to put together an amazing birthday party.
Read on for all the details and sources to inspire your own Harry Potter dessert table.
This post may contain affiliate links, which means if you make a purchase from my link I may make a small commission at no cost to you. For more information, visit my disclosures page.
What you'll love about this Party:
Harry Potter Set
Shop the books that inspired the party! This seven-book set includes the entire series.
Harry Potter Dessert Table Ideas
When I think about putting together an awesome dessert table I always try to break it down into two categories: decor/printables and the dessert menu.
We decided that our party decor would mostly be set at Hogwarts, with the house colors on full display. Guests could join in on the fun and sort themselves by enjoying several party aspects under their House flag.
Harry Potter Party Decor
I knew I wanted to make a statement for the dessert table and thought in front of our fireplace would be the perfect backdrop for an amazing balloon garland.
This one was large and did take a few hours to create but it was worth my time for such a big impact!
Using the Hogwarts House colors for Gryffindor, Hufflepuff, Ravenclaw, and Slytherin, this balloon garland adds amazing pops of colors to the party decor.
One big statement piece is really all you need. You'll notice the rest of the details are pretty subtle, yet on point.
I purchased the balloons on Etsy from GoGo Glam Co. You'll need the balloons in both 5″ and 11″ sizes in the following colors:
I always recommend you make your balloon garland a day or two in advance of your event.
Keep it at room temperature – avoid extreme hot or cold – and it will last for days if not weeks!
You'll want both an electric balloon pump and a manual balloon bump to save time (and your breath) when blowing up multiple balloons.
Fishing line works great to connect and hang your balloons.
I love how I can use my Samsung The Frame TV as party decor. You can display your own unique art, or subscribe to their Art subscription, instead of having a boring black square! Grab this free Frame TV Hogwarts Crest Art.
On the table itself, I used a black cover with table skirt. I love these to cover up bland folding tables.
Then I found table runners in the four House colors. I cut them in half to use in two places, on the dessert table and on the Harry Potter tablescape.
Harry Potter Party Table Runners
other
Birthday Party Ideas
Harry Potter Desserts
What's a party without some sweet treats?
My favorite part is decorating, so I usually leave the baking to the pros and order from a local bakery or the grocery store.
I thought it would be fun to have cupcakes for each of the four Hogwarts houses.
Little tent cards with each of the House emblems are displayed in front of the cupcakes.
But what I'm really excited about is the Honeydukes Sweet Shoppe!
Honeydukes Sweet Shoppe
You can't have a dessert table without including your own Honeydukes Sweet Shoppe!
We used a corner of the dessert table for our own simple spread of some of Harry Potter's favorites.
There are many different treats mentioned in the books, so choose your favorites! We had:
I love the look of candy in apothecary jars with a cute label.
These chocolate frogs were easy to make with a chocolate frog mold. The picture doesn't do them justice!
Don't want to make your own? Snag these ready-made Harry Potter chocolate frogs.
The Golden Snitches were easy to make with Ferrero Rocher and these Snitch wings from the Party Delights blog.
Simply print and cut your wings – I pulled it into Silhouette Studio so I could use my Silhouette Cameo to make precise cuts. Then take the little Ferrero Rocher sticker to secure it onto the gold-wrapped chocolate.
I loved how this Harry Potter Dessert Table came together. The most time-consuming aspect was the balloon garland- worth it! We kept them up for a week after the party so we could keep enjoying them!
I really hope you enjoyed the details of this Harry Potter party!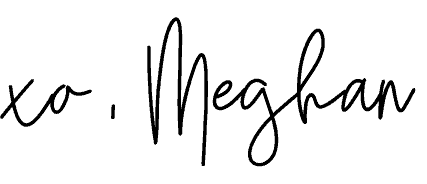 If you like what you see, please COMMENT, PIN, SHARE, or TWEET! I'd appreciate the love! 
Looking for more Harry Potter ideas? Check out these party ideas and free printables.