This post and the photos within it may contain Amazon or other affiliate links. If you purchase something through the link, I may receive a small commission at no extra charge to you.
Set up a social distancing Halloween Trick-or-Treat Station to host a low-contact experience.
When we moved into our new neighborhood in 2019, I set up a table outside on the driveway because it was much easier than having to get up and go to the door every time the doorbell rang.
Instead, we hung outside and had a bonfire on the driveway in our Solo Stove to warm up at and hot drinks for neighbors.
When 2020 came around, we were like "Halloween is NOT cancelled" and knew the driveway table was the way to go once again.
So many of our neighbors did the same and the experience was great for the kids. In fact, it was probably one of the most fun Halloweens because everyone was outside!
Low Contact Halloween Trick-or-Treat Station
You can set up a low contact Halloween trick-or-treat table, which given where we are at this year still in a global pandemic, is probably a good idea.
For this table setup, we took a large 16×20″ poster and taped it to the garage door. We placed a tv tray in front with another cute sign telling little ghouls to scare the germs away and some hand sanitzer.
Treats were packed in individual bags and most were clipped to a line strung across the garage doors. The overflow was kept in a bucket on the table.
You could also use a larger table and space out the bags (or use disposable cups) to display the treats that are easy to grab for trick-or-treaters.
---
Purchase the Printables
---
What are ways you are making trick-or-treating a safer experience? Share your ideas in the comments!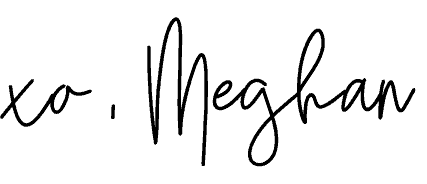 If you like what you see, please COMMENT, PIN, SHARE, or TWEET! I'd appreciate the love!