This post and the photos within it may contain affiliate links. If you purchase something through the link, I may receive a commission at no cost to you. Read my disclosure for more info.
Celebrate Oktoberfest with punny printables and easy party ideas for a fun afternoon outside.
You are invited to the wurst party ever.
Or maybe it's really the best with an abundance of beer, brats, and soft pretzels. How can you say no to that invite?
Oktoberfest is traditionally celebrated over a two-week period, ending the first Sunday in October. But you can celebrate whenever it pleases you with these easy and fun party ideas.
This post and the photos within it may contain affiliate links. If you purchase something through the link, I may receive a commission at no cost to you. 
Oktoberfest Party Table
We invited some extended family to join us for an afternoon of eating and drinking and it was so much fun it might become an annual party!
For this party, we used our space under our deck which provided ample coverage from the chilly Fall wind.
I set up a six-foot folding table for the food and placed a burlap cover that I originally bought for a glamping party ⁠— I love when I can reuse party decorations.
Next to the table sat my trusty, yet getting a little worn potting table. I know I'm going to have to replace it soon, but it's served me well over the years at many parties.
About a week before the party I grabbed these corn husks at the local garden store for about $8 apiece.
This added awesome texture and allowed me to keep the rest of the decorations minimal.
Of course I had to use my go-to party decor ⁠—printables! I strung an easy DIY Oktoberfest banner above the party table.
I loved these punny signs.
Ideally what happens at the biergarten stays at the biergarten or it might turn into the wurst party ever!
I also used pretzel cutouts (this pretzel cutout is quite a bit larger but would make a great backdrop), wood pieces, and flowers in growlers from local Minnesota breweries to add additional texture.
The decor was minimal and inexpensive with just the right amount to look pulled together.
Easy Oktoberfest Party Food
What's a party without food? The menu is one of my favorite aspects to plan for any party, taking care to find cohesion between the menu and the theme.
Our party menu included:
Bratwurst with festive toppings such as sauerkraut
Soft pretzels served with a beer cheese spread
Pumpkin bread
Potato salad
Pretzel rods
There are countless Oktoberfest recipes to choose from. I usually like to keep things as easy as possible and that may include making one or two dishes and buying the rest!
Don't forget to get festive with your wardrobe. The traditional clothing for women is a dirndl while men will look ravishing in some leather lederhosen.
Many of the traditional outfits (and what you'd see in Munich at the real Oktoberfest) may cost a pretty penny. If you don't have the budget, you can find some inexpensive options like this one on Amazon.
The fit was great and was of decent quality for the price. I'll definitely be wearing it again!
---
Purchase the Printables
I hope you enjoyed these easy ideas to host the wurst, ok the best Oktoberfest party!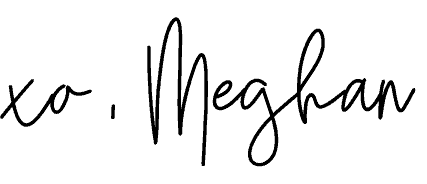 If you like what you see, please COMMENT, PIN, SHARE, or TWEET! I'd appreciate the love!