This post and the photos within it may contain Amazon or other affiliate links. If you purchase something through the link, I may receive a small commission at no extra charge to you.
Who's ready for some Shamrocks and Shenanigans to celebrate St. Patrick's Day?
I love putting together a fun celebration, but my favorite is when it's easy too. I've curated the best St. Patrick's Day Party Supplies available on Amazon, and better yet, all of these products are on Prime too (at the time of this posting).
This post may contain affiliate links, which means if you make a purchase from my link I may make a small commission at no cost to you. For more information, visit my disclosures page.
The Best St. Patrick's Day Party Supplies & Decorations on Amazon Prime
You don't need a ton of party decorations to put together an awesome St. Patrick's Day party. Grab a few decor items and be sure to shop your home.
St. Patrick's Day Shamrock Decoration Bundle
St. Patrick 's Day Shamrock Decorations
This bundle includes a several garlands and tissue pom poms to decorate your space.
Rainbow Party Decorations
Or go for a rainbow look with this set.
Crepe Paper Streamers
Instead of using plastic table cloths like I did in my DIY rainbow backdrop, you can create a similar look with crepe paper.
St. Patrick's Day Hanging Shamrocks
St. Patrick's Day Hanging Shamrocks
These can be hung from the ceiling or hang on the wall. These would pair so well with the rainbow crepe paper to create a unique backdrop.
Irish Gold Foil Balloon Set
"Irish" and Shamrock Gold Foil Balloons
Complete your backdrop with these easy to assemble gold foil balloons.  
Chocolate Gold Coins
Chocolate Gold Coins, 1/2 pound
These would be perfect to sink into a cupcake.
Green Cake Stand
I love these melamine cake stands – they won't break!
St. Patrick's Day Tableware
Don't forget that every detail counts and that includes the party supplies, such as plates, cutlery, and other serving ware.
St. Patrick's Day Shamrock plates, Napkins, and party cups
Shamrock Party Plates, Napkins, and Cups for 17
This set comes complete with dinner and dessert plates, napkins, and cups for 17, and it includes a few extras. If you need more, you can buy multiple sets or complement with some simple green table top party supplies.
Gold Plastic Cutlery
Love the look of gold cutlery, but keep it simple with some disposable ones.
Green Paper Party Straws
Green St. Patrick's Day Party Straws
Go with the traditional green straws, or check out the rainbow ones below.
Rainbow Paper Party Straws
I love these rainbow ones!
Hope you enjoyed this list of the best St. Patrick's Day party supplies on Amazon Prime.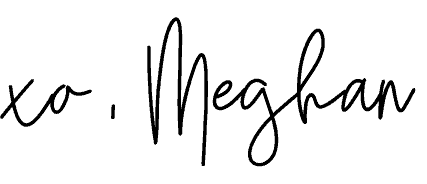 If you like what you see, please COMMENT, PIN, SHARE, or TWEET! I'd appreciate the love!