This post and the photos within it may contain affiliate links. If you purchase something through the link, I may receive a commission at no cost to you. Read my disclosure for more info.
Get out of this world with fun outer space birthday ideas you can do at home. Find printables and more for your space birthday party.
I have a confession. I originally planned to do a First Trip Around the Sun space-themed party for my youngest son.
And then quarantine hit and it just didn't feel right. The Quarantine party was more appropriate for his 1st birthday at the time.
So instead I saved these party supplies and convinced my middle that it would be a blast for his 5th birthday. And it was!
This post and the photos within it may contain affiliate links. If you purchase something through the link, I may receive a commission at no cost to you. 
Outer Space Party Ideas
I'm excited to share some party ideas that you can do at home – whether you celebrate as an immediate family only (like we did) or invite friends and family!
I hope you love all of the space-tacular details from this out-of-this-world birthday party.
What you'll love about this party:
Read on for all of the fun space birthday party details and shop the printables to recreate your own party.
Space Party Decor Ideas
As we were only planning to celebrate as an immediate family – thank you rising cases of coronavirus – I decided I would only decorate my dining room to have a celebratory dinner.
If your party is bigger you can still take these ideas to continue the party theme elsewhere.
Balloon Garland
For the dining room, I created two balloon garland statement pieces and I love how they turned out.
I used a new technique where you blow up two balloons and tie them together, blow up two more and tie those together, and then cross and twist them to create a grouping.
Then you can either use clear fishing line or those balloons that are used to make animal figures to tie them together.
A couple of mylar balloons, including this astronaut, really pull things together. I like the circle option too – it's double-sided so you can pick your favorite side.
This space garland can be used to hang on a fireplace mantel or on a wall as part of your party backdrop.
Space Birthday Table Setting
Table settings are always fun for me to put together because there are so many darling plates, paper napkins, and cups.
I literally have a stash of them, I might be addicted to buying cute party supplies. Like I am seriously hoarding paper plates!
These star plates are no exception. They are adorable at this table, but they would work for so many other themes and holidays like New Year's Eve.
I love the layered look of plates, which is also useful for dessert, apps, and the main event!
For a festive touch, these space lollipops can be set on each place setting as a fun little favor for each guest.
Space Birthday Party Printables
Party printables are my favorite way to decorate. They are a cinch to print, cut, and assemble and can really pull a party together on the cheap.
This set of space printables are available in my shop and you can personalize and print for a truly custom look.
A welcome sign is always a good idea! I placed this one on the dining table but you can create a little vignette near the door or your party entrance.
Signs of varying sizes with different thematic sayings are simple to add some detail without a hefty cost.
It's so fun to pair the signage and the food with the theme. Use these editable tent cards to label items.
---
Purchase the party printables
---
DIY Galaxy Cake
I will admit I am not a great baker. I mean, it tastes good but it doesn't look good! I don't know that I have the motivation to practice, so I leave it up to the experts.
Except, in this case, I forgot to order the cake ahead of time!
Cue the mom shame!
Kidding. No one needs that.
Instead, I grabbed a grocery store cake that had minimal decoration on it and got to work. Of course, I forgot to take a before photo but let me explain what I did.
I scraped off the frosting, which happened to be a dot pattern on the top of the cake and put it in a bowl. Then I dabbed the frosting back on the cake using a cake scraper and spun the cake on a cake decorating stand.
I ended up adding some purple food coloring to the bowl to add in some more galaxy effects.
This rocket cake topper was made by doing "print and cut" on my Silhouette Cameo. I printed on cardstock to give it some weight to stand.
Love these party details? Shop the decor from retailers such as Oriental Trading and Amazon. Some items may be discontinued since the time of this posting.
This whole party came together pretty quickly and we were very excited to celebrate our birthday boy!
I hope you found some ideas to decorate your own outta this world spread!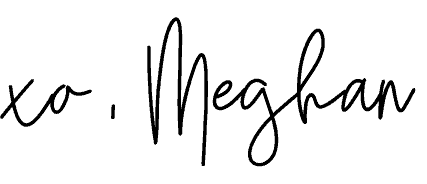 If you like what you see, please COMMENT, PIN, SHARE, or TWEET! I'd appreciate the love!
More Kids Birthday Parties
Looking for other great birthday party ideas for kids? Check out some of our favorite parties!