How to Host a Virtual Baby Shower
Last year when I was pregnant with my youngest son I had the best surprise from some of my Instagram friends. They threw me a virtual baby shower with a sweet theme and coordinating gifts that arrived on the same day.
Baby showers are traditionally held in one place with friends and family in attendance. But what happens if your loved ones live far away?
Or you know, a pandemic is sweeping across the world forcing social distancing and the cancelation of in-person parties.
There's another way to celebrate a new baby: Host a virtual baby shower!
This post may contain affiliate links, which means if you make a purchase from my link I may make a small commission at no cost to you. For more information, visit my disclosures page.
Tips to Throw a Virtual Baby Shower
There are a few ways you can accomplish this:
Have guests send gifts to arrive around the same time-frame.
Have an online component for guests to celebrate together, such as a Zoom video chat.
Create a Facebook group or event to host an online baby shower over a set timeframe, such as a week.
I'm going to provide tips to celebrate either way you choose, but will mostly focus on having an online component.
Baby Registry
First and foremost, what's a baby shower without gifts?
Have the parents start a baby registry. Babylist or Amazon are great options as items can be added from any store.
The parents to be can set up a baby gift registry account, and create a list of items they want for their baby.
Virtual Baby Shower Invitations
For either option you are going to want to send out some sort of invitation. You can use a fully loaded site such as WebBabyShower, email an invitation, use Evite, or create a private Facebook event.
You can also still send out a paper invite in the mail for a sweet surprise.
To create your invite, shop the baby shower printables, find a cute theme on Etsy, or use Canva to design your invite.
Check with the parents-to-be for mailing addresses or email addresses for the guest list.
The nice thing about virtual baby showers is you can keep them low-key and informal and host a few different groups as needed. 
Just like an in-person shower, will want to provide a date and time (including time zone if the guest list spans regions) for your video conference if you will be holding one. You will want to give clear instructions, particularly if you are inviting a non-tech savvy crowd.
Include details on how to log on to the video chat, gift registry information, address of the gift recipient, and the time and date of the event.
You may want to be specific about where you would like the gifts to be sent and when they should arrive by. The Mom to be will love seeing all the gifts arrive on her doorstep.
It really was so fun to see all of the packages arrive on the same day at my own virtual baby shower. 
My gifts all arrived with a really sweet message.
Let's Taco Bout a Baby
A Baby Shower Across the Miles Honoring Meghan
It's hard to live so far away,
when Baby #3 is on the way.
Your maker friends are spread far and wide.
But wish we could be there by your side.
Instead we're sending you virtual hearts,
and mailing our gifts and cards.
We hope we can make you smile
and you feel our love across the miles.
Video Chat Options
Online hangouts are becoming so much fun and a way to connect with people, whether they are miles away or right next door.
There are several free and premium video options to connect your group for an hour or two, allowing you to chat and play some baby shower games if you choose.
The two I recommend are Zoom or Google Hangouts:
Zoom: I am a huge fan of Zoom as I've been using it for my remote work for the last two years. I find it super easy to use and there are fun backgrounds you can use (or decorate the wall behind you).
Their free version allows up to 100 connected devices and is free for up to 40 minutes. You can simply start a new meeting if you hit this limit (alternatively you can purchase additional time or upgrade to a pro account).
You will want to set up a link with a password that you can include with the invite to keep the call more secure. Do not share the link publicly on social media.
I also suggest that the hosts allow entry into the meeting. You don't want any zoom bombers at this gathering!
Google Hangout: This video service allows 15 participants (devices) on the free version, and up to 25 if you have Google Apps / gSuite users. Participants will need a Google/gmail account to join a Google Hangout.
You can also use FaceTime (which requires everyone have an Apple device) or Facebook Messenger, but there are some downsides to these platforms. 
Virtual Baby Shower Decorations
There's no need to go crazy decorating an entire room, since no one will really see it, but I do love the idea of some or all of the guests decorating the wall behind them wherever they are planning on sitting for the call.
Either let everyone go wild with their own creativity or share the theme with your attendees.
Pro Tip: set the tone with the invite and provide some simple decoration ideas.
For a thoughtful touch, send a box of decor to the mom-to-be. These DIY baby shower letters would be very cute to send to mom in your theme with the word "Baby".
Printables make this very easy to allow people to print off a few decor signs, banners, or images to hang behind them. Check out this fun set of free Bee Baby Shower printables.
You can also use items like streamers, tissue tassels, paper fans, and balloons to make a fun video backdrop.
Virtual Baby Shower Games
Here's where it gets a little challenging, as some of the traditional baby shower games just aren't really possible. But there are still plenty of games to choose from.
Wishes for Baby can be filled out and mailed to the mom ahead of time, or shared on-screen by each guest and then send the card after the party.
Just send around the file to be printed and filled out. These are wonderful memories that can be held on for years to come. I saved mine from my baby shower and can't wait to pull them out for my son's high school graduation. 
The Price is Right is easy to play. Simply pick out a few essential baby items and have guests guess the total. You could ask everyone to fill out a google form, and then reveal the guesses.
Guess the Due Date and Stats: Take a poll before the Baby Shower asking guests to guess the due date, birth weight, and height of the baby. Bonus for guessing the name right.
I like creating Google Forms to collect this information. You could include the URL on the invite. Make a calendar to share all of the guesses to reveal during the shower (here's where screen sharing can work well).
Then when the baby is born, mail out a little prize (or email a gift certificate) to the person who had the closest guess.
If you are looking for "already done for you" interactive game templates, you're in luck! I found the following on Etsy:
E-Book
The Ultimate Virtual Baby Shower Kit
A 50+ page comprehensive resource and workbook for hosting a fun and engaging virtual baby shower
Want to see how some of these ideas can come together? Hop over to this Locally Grown Baby Shower.
Free Virtual Baby Shower Checklist
In order to help you plan a virtual baby shower, I have a simple checklist that helps you stay on track as to what to do, when. You can grab the free checklist by filling out the form below with your details and it will be sent straight to your inbox.
In these times of social distancing and unprecedented circumstances, we find ourselves in, it's really important that we stay connected.
I imagine the fear moms-to-be must be facing and how isolating it must feel. A virtual baby shower can connect the distance, whether guests are miles away or simply right next door.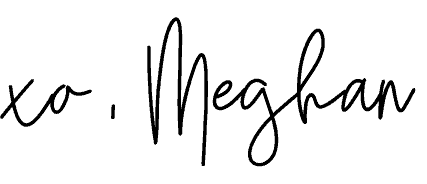 If you like what you see, please COMMENT, PIN, SHARE, or TWEET! I'd appreciate the love!