This post and the photos within it may contain affiliate links. If you purchase something through the link, I may receive a commission at no cost to you. Read my disclosure for more info.
Last weekend I was able to attend a last minute baby shower. The mama is due any day now with her second baby, but her friend wanted to throw a simple and sweet party to shower the mama with love before her little boy arrives.
Being that this was last minute, I assumed the party thrower was in a rush to get the details together and I know how stressful that can be.
No matter how simple you try to keep a party, there are still so many things to prep.
I reached out to see if I could help and shared some printable party decor for a Where the Wild Things Are Baby Shower. I love how it all came together.
This post and the photos within it may contain affiliate links. If you purchase something through the link, I may receive a commission at no cost to you. 
Where the Wild Things Are Baby Shower Party Ideas
Baby Shower Food
The hostess kept it simple and had three different quiches from Honey and Rye Bakehouse. Let me tell you, it was so delicious!
With food tent cards, it was easy for guests to see what kind the quiches were. I think labeling food is especially important. You never know if someone is vegetarian, gluten-free, or has an allergy.
I have seen food tent cards be super simple to calling out all the ingredients. 
Baby Shower Cake
Bakery Selection
I ordered the cake from Target Bakery, available at SuperTarget. If you've noticed they are my go-to source for party cakes: decently priced and pretty tasty. I think they do an excellent job decorating.
See some other cakes here and here.
What I typically do is bring in a printout of the invite or some of the party elements and have them match the cake to it. For the Where the Wild Things Are baby shower theme, I had them do the yellow crown and add in little dots around it. I wanted to keep it simple because the real show stopper is the cake topper.
Cake Topper
I love how this turned out. I used my Silhouette Cameo to cut out all of the pieces, but it can easily be hand cut too.
Once all the pieces were cut out, I had it assembled in about 20 minutes. I love how the cake looked with it, but I took it one step further.
Cake Stand Crown
Because the cake stand I used didn't really match the feel of the party, I thought about hiding the lace detail on the stand with something. Taking a yellow piece of 12×12″ card stock paper, I made a cute paper crown that wrapped around the topper.
Steps to make the cake stand crown:
Fold a 12×12″ piece of card stock
Cut along fold
Cut jagged crown on each side
Tape the crown pieces around the crown
I didn't get pictures of this process, but if I have a chance to "recreate it," I will post pictures that better outline the steps.
Printable Decorations
Party backdrops are so much fun! This "King of All Wild Things" backdrop really made a statement.
I love printing out large engineering prints at Staples as party posters. They print out so nice and are not inexpensive at all. This size costs approximately $6 to print. Definitely keep this in mind when you are needing a large poster printed.
Updated: Staples may have caught on to this little hack as I've had a couple of orders canceled by them. A few other go-to sources, though they require more lead time, are: Vistaprint and Vivyx Printing.
The "Wild One" banner is also an easy little addition. The hostess actually printed these out two to a page, which makes a really cute size. If you print these out one per page, the size is larger. Your choice! Her six-year-old daughter helped cut it out. So cute!
 I'm super impressed with how this party turned out with hardly any prep time. The mama had a really nice time visiting with friends. The hostess kept the party casual but all of the aspects were done really nice.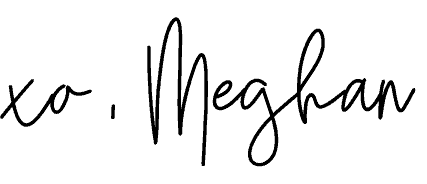 If you like what you see, please COMMENT, PIN, SHARE, or TWEET! I'd appreciate the love!