This post and the photos within it may contain affiliate links. If you purchase something through the link, I may receive a commission at no cost to you. Read my disclosure for more info.
If your child is heading into Kindergarten you are going to want to grab this set of 100 Kindergarten Sight Words to speed up the memorization process and help your child be well on their way to reading success. 
This post and the photos within it may contain affiliate links. If you purchase something through the link, I may receive a commission at no cost to you. 
This review is based strictly on my opinion. I was provided samples free of charge by Paris Corporation to provide my honest review. No other type of compensation was received. All ideas and opinions are my own.
I've partnered up with Paris Corporation, the makers of PrintWorks specialty paper and DocIt organizers to share with you this humongous set of free printable sight words cards and a handy storage solution to keep your cards organized and ready to use every day.
What are Sight Words?
Sight words are words that don't always follow English phonic rules or the rules of spelling. Sight words are used frequently in reading and students are taught to memorize sight words by, you guessed it, sight.
Once kids master these sight words, reading comes much easier and faster.
100 Kindergarten Sight Words
This list of 100 Kindergarten Sight Words comes straight from a Kindergarten teacher and are common words that your child should learn.
Here they are in alphabetical order:
a, all, am, and, are, as, at, away, be, because, big, black, blue, brown, but, by, can, came, come, could, day, do, eat, eight, first, five, for, four, from, get, go, got, green, has, have, he, her, here, him, his, I, in, is, it, jump, like, little, look, love, me, my, new, nine, no, not, of, off, on, one, out, pink, play, purple, red, run, said, saw, see, seven, she, six, so, ten, that, the, then, there, they, this, three, to, too, two, up, us, want, was, we, went, what, when, where, white, who, why, with, yellow, yes, you, your
Whoa, that's a lot of words!
To make it less overwhelming for your little student, I have the words broken down into four lists of twenty-five words each. Each word is listed on a fun pencil-themed index card.
How to Use Sight Words Flash Cards
Print out all pages of the printable on PrintWorks white card stock.
Cut out all the index cards with scissors or a paper cutter.
Place sight words into the 4 lists and use this DocIt Index Card Holder to store them.
On a daily basis, spend a few minutes going over a certain list of sight words.
There is also a testing checklist and completion badge for each list. Your little pupil will be so excited to receive their badge when they learn all 25 words in each list.
Sight Words Storage Case
I loved the DocIt Index Card Holder for storing the cards. It's the perfect size and includes 5 dividers, which is the perfect amount to hold all four lists and the assessment checklist and completion badges.
Don't want to cut? No problem with PrintWorks Postcard Paper!
Now for those of you who don't wish to use scissors or a paper cutter, I have also set up this printable to work with PrintWorks Postcard paper that includes perforated sheets.
These cards are a little larger than index cards so won't fit in the index card holder but you can use the DocIt Mini Envelope to store your cards.
Don't forget to grab this free Kindergarten Teacher Appreciation printable for Teacher Appreciation Week in May every year.
Download the Free Kindergarten Sight Words Printable
First, download your free Kindergarten Sight Words printable below by filling out the form. You'll be sent the password to the free printables library. The best news is you will then be able to access all of the free printables from Elva M Design Studio.
Already have the password? Click here to be taken to the download area.
I hope you enjoy this set of 100 Kindergarten Sight Words and that you find it helpful for your little student. I'd love to hear what you think in the comments.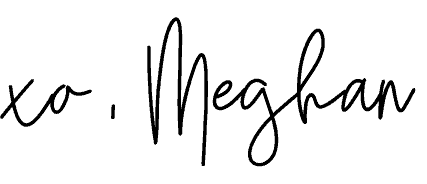 If you like what you see, please COMMENT, PIN, SHARE, or TWEET! I'd appreciate the love!