This post and the photos within it may contain affiliate links. If you purchase something through the link, I may receive a commission at no cost to you. Read my disclosure for more info.
This festive fall table is perfect for your Thanksgiving table and is easy to recreate with items from Oriental Trading and Dollar Tree.
Fall is by far my favorite season, and here in Minnesota we have beautiful ones. The leaves are starting to turn, and the air will soon be getting crisp.
This festive season will bring apple picking, enjoying hot apple cider, and watching the leaves turn magnificent shades of reds, oranges, and golds.
While many people are getting ready for Halloween, I love to focus on the season itself and relish it, because soon enough the stores will be filled with Christmas and welcoming back our Elf, and the temps will drop to freezing. Gasp! I shouldn't say that out loud!
But first, there are many cozy meals to be shared with my family, and there's no lovelier way to enjoy them than with a festive Fall tablescape. Follow along for ideas to set your Thanksgiving table.
This post and the photos within it may contain affiliate links. If you purchase something through the link, I may receive a commission at no cost to you. 
This review is based strictly on my opinion. I was provided samples free of charge by Oriental Trading to provide my honest review. No other type of compensation was received. All ideas and opinions are my own.
Festive Fall Tablescape
A beautiful tablescape doesn't have to take a ton of time to set or be over the top extravagant. Today I'm going to share a Festive Fall Tablescape that you can recreate at home with products from Oriental Trading and free printables from Elva M Design Studio.
Using a base color scheme of white and kraft, these neutral colors make the gold and Fall leaves pop.
First, I put down a basic white tablecloth I picked up from Target and then added a Kraft paper table runner, which added some texture to break up the white.
Festive Fall Centerpiece
I love to design my table around a centerpiece, with items that will pop and make the entire table have a wow factor. I love flowers but knew I wanted them to last a little bit longer than a week so I went the faux flower route.
Taking a dollar store pumpkin bucket, I spray painted it white and then added a gold bottom. Inside that I placed a smaller galvanized vase with a twine top, and placed bunches of dollar store flowers in a variety of Fall colors.
To add even more Fall elements, I broke up some of the twigs that come in this Oriental Trading bundle and placed them in the middle. I love how it brings a little more outdoors in.
Candles bring ambiance to any table, and these gold pumpkin candles filled with tea lights, bring just the right shimmer and glow. Standing on top of these white candlesticks, also from Oriental Trading, put them at the perfect height.
A gold spray painted frame from IKEA, with a Fall printable, add to the look and pull the rest of the dining room decor together. More on that soon!
Fall Place Setting with DIY Napkin Rings
Using gold chargers, I layered on our simple white plate every day dinner plates from Crate & Barrel. What really makes this place setting pop is the DIY napkin rings.
I took a toilet paper holder and cut individual strips and then used both hot glue and glue dots to attach these Fall fabric leaves.
I did have to sort through the assortment to find leaves that weren't wrinkled, but I was able to find plenty.
Be careful with the hot glue, as the leaves are on the thinner side and it leaves a dark, almost sweaty look. I found that using glue for the bottom two leaves, and then a glue dot for the top one worked well. I have so many extra leaves that I'll need to think up another craft to use up the rest.
I used "kraft" colored napkins from Target that I already had on hand. One of my favorite party decor tips is to shop your home! You'll never know what you already have that will be useable for your party unless you start to hunt things down.
I used gold plastic cutlery from Target, but I'm hoping to invest in some nicer gold silverware down the line. Our every day set is silver, but I think it would be regal to have a gold pair for these occasions.
I found these Fall leaves glasses from Dollar Tree. Aren't they perfect? A buck a piece!
Each place setting is finished off with a sweet treat, packaged inside these kraft scalloped boxes from Oriental Trading, and tied with bakers twine and a place card.
Even when it's just family, I think a personalized place setting brings a lot of thoughtful detail. It makes a statement that says "you belong here."
Thanksgiving Table Decor
I love how this table came together! The bright colors with the Fall leaves, really pop a punch. You may have noticed that some photos include those bold leaves down the runner and some don't. I almost forgot to use them, along with these artificial acorns!
This is a good reminder to lay out all your party decor products prior to starting (just like when you are cooking).
Did you catch that gorgeous chandelier?
I love the shimmery look it brings above this table. I am desperately trying to switch out the light fixture that was installed before we moved in. It does not match the space and style of the room. So for now, little touches like this gold glitter chandelier from Oriental Trading help.
Here's another look at it, before I saw there were little pieces to punch out! Oops! It still looks beautiful!
To complete the look of the dining room, I made a rag ribbon banner with gold, kraft, and white with both ribbon and fabric. I had never made one of these before, but found it relatively easy… once I figured out how to tie the pieces on to my twine. I had to look it up!
I don't have curtains up in my dining room, so this added a lovely decor element to soften the window treatment. I also added some gold tulle poms to hide the tape.
The piece I'm really excited about are these DIY Fall Quote Banners, which are so easy to make! Check out the details and grab the free printables.
What's your favorite part of this Festive Fall tablescape? Want to recreate the look for your own Thanksgiving table? Sources below.
Thanksgiving Table Vendor Recap
Party Styling, Printables, Photography: Elva M Design Studio
Gold pumpkin Candles, White Candlesticks, Fabric Fall Leaves, Twig Bunch, Gold Glitter Chandelier, Gold Tulle Poms, Kraft Favor Boxes, Kraft Paper Roll: Oriental Trading
Leave garland, Centerpiece Pumpkin Bucket, Centerpiece Flowers: Dollar Tree
Tablecloth, Napkins, Gold Plastic Cutlery: Target
4×6″ Frame: IKEA Tolsby Frame spray painted gold
Do you want the Fall Quote Banners for yourself?
Go check out the tutorial and snag them here!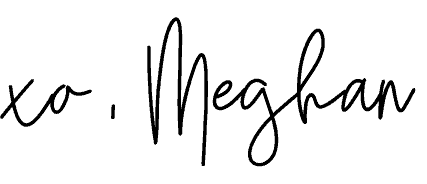 If you like what you see, please COMMENT, PIN, SHARE, or TWEET! I'd appreciate the love!