This post and the photos within it may contain affiliate links. If you purchase something through the link, I may receive a commission at no cost to you. Read my disclosure for more info.
There is nothing better than enjoying a refreshing cold drink on a hot Summer day and, if you've been around here before, you know that Rosé wine is one of my favorite Summer sips. In fact, I'd argue that every day is a Rosé Kind of Day. 
Drinking rosé never goes out of style. But sometimes you might want to punch it up a bit. I've rounded up 14 fun and refreshing frosés, sangrias, and cocktails that all have one ingredient in common: Rosé wine, of course!
Read on and try all the refreshing 14 Summer Rosé wine cocktails.
This post and the photos within it may contain affiliate links. If you purchase something through the link, I may receive a commission at no cost to you. 
Rosé All Day: 14 Summer Sips With Rosé Wine
Say Yes Way, Rosé with these 14 refreshing Rosé wine concoctions you can enjoy all Summer long.
Frosé All Day
Recipes to enjoy on the really hot days of Summer.
Photo Credit: recipesfromapantry.com
This strawberry frosé is remarkably easy to make, and Bintu from Recipes from a Pantry provides a great tip for freezing the wine.
Photo Credit: aspiringwinos.com
Follow Aspiring Wino's recipe for Strawberry Frosé if you forget to freeze the wine prior. It can be ready in minutes!
Photo Credit: werethejoneses.com
This frosé offering from We're the Joneses only uses 3 ingredients and includes the tart sweetness of grapefruit. Merichelle offers up some great tips for mixing up this icy beverage.
Photo Credit: www.keepinglifesane.com
Have some frozen strawberries in your freezer? You're in luck! Grab your favorite bottle of rosé to mix up a batch with this recipe from Keeping Life Sane.
Photo Credit: www.honeyandlime.co
You have to see the surprising ingredient on this take from Honey + Lime.
Photo Credit: www.threeolivesbranch.com
Make these raspberry frosé popsicles for a fun twist to enjoying this icy treat. Three Olives Branch also shares the best popsicle mold to get the perfect popsicle shape.
Photo Credit: boozyoyster.com
You have to check out Boozy Oyster's rosé popsicles, which will take your popsicle game to the next level with an extra kick from Sake.
Sangria All Summer
Add a little fruit and you've got yourself a meal too with these Rosé Sangria recipes. Only kidding!
Photo Credit: www.sidewalkshoes.com
Sidewalk Shoes' Rosé Sangria will go down as easy as it is to make. Love the minty garnish.
Photo Credit: www.slumberandscones.com
Slumber & Scones shares the prettiest sangrias you can sip on with exotic black and white Dragonfruit.
My Rosé, White, and Blueberry Sangria might be named for the 4th of July, but can be enjoyed all Summer long and is a breeze to make. Don't forget to grab these free patriotic straw flags.
Cocktails and (Rosé) Dreams
Easy now, these cocktails are easy to whip up with only a few ingredients and go down (maybe a little too) smooth.
Photo Credit: www.champagneandcoconuts.com
A powerful and tasty combination with Rosé wine and vodka. You have to see the fun garnish that Champagne and Coconuts recommends topping the drink with.
Photo Credit: www.frieddandelions.com
Who knew there was such as a thing as rosé wine flavored vodka? Fried Dandelions shares all the details to make this rosy colored sip.
Photo Credit: www.awortheyread.com
This Worthey Life shares a triple threat: Rosé wine, vodka, and lemonade for a lovely combination. If you are looking for a fun mocktail for non-drinkers or the kiddos, check out this Rose Lemonade Mocktail recipe.
Photo Credit: thelovenerds.com
Finally if you are needing a Summer sip that is a bit on the lighter side, I highly recommend making a Rosé Wine Spritzer from The Love Nerds.
There you have it! 14 delicious ways to enjoy Rosé this Summer. Let's rosé all day with these Summer sips! I'd love to know which one was your favorite.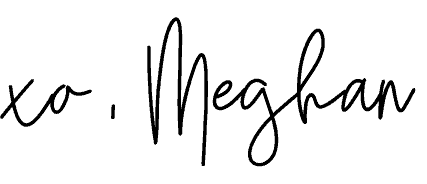 If you like what you see, please COMMENT, PIN, SHARE, or TWEET! I'd appreciate the love!